In My Journey's Today I came across many Different Silver Bars and Rounds that I could Buy. There were More Choices than I had FIAT TICKETS in my Pocket that I could use to Buy the Silver with. Anybody Else ever have that Problem ??
If You Answered Yes to that Question then you are just like Me, more than you even know.
So I actually sorted through a Tray of Various Pieces at one of the LCS's ( Local Coin Shop ) I was at and I can Tell you I just Love to go There because I know the Owner Fairly Well and even though he Charges me more for the Silver I buy there from him I always get Top Notch Customer Treatment.................
Do You have that Favorite Place that you Just Love to go Into ??
So since we all have a little Pirate in all of us, today was a Treasure Hunting Day...........
Here are a Couple of Pieces that I Bought and I would like for you to Share Your Feelings with me on Them.......
First One Is a Silver Bar with Flowers on it, but Stokjockey we thought you were a MAN ?? Why are you buying Silver Bars with Flowers on them ??, and Painted in Foo Foo Colors no Less...........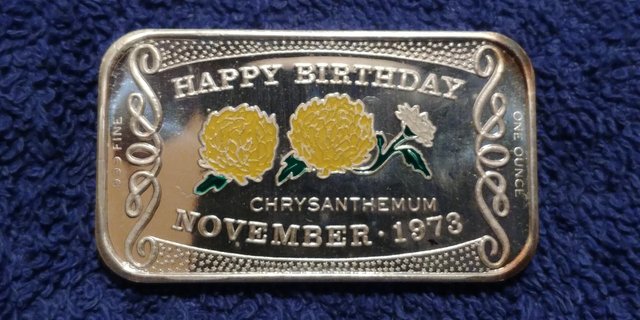 Reverse of the Yellow Flower Bar.....Chrysanthemum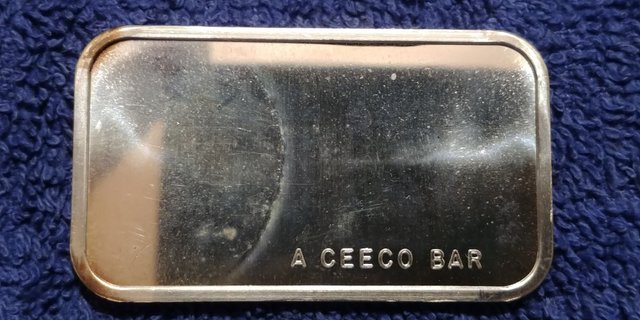 Well there was this Little Mint back in the Early to Mid 70's that Made Silver Bars Like This that were HAND Enameled......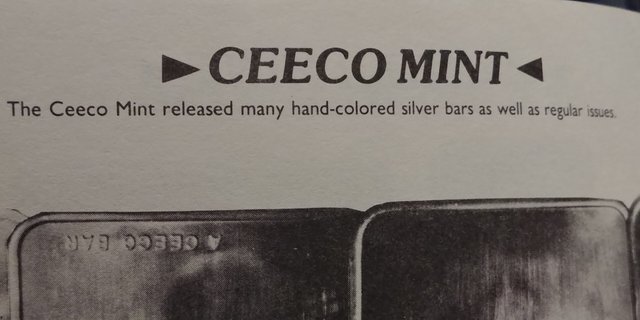 Now even though I had to pay a few dollars more for these they are Well Worth it in my Book. Leave Comments Below Good or Bad about whether or Not you would Buy Silver Bars with Enameled Flowers on them...........
Yes I did Pay a Few Bucks More For These and the Reason why is SCARCITY. Almost 45 Years Later do you think these might be more Rare than say a 2013 American Silver Eagle ??
Now you know why the SOFT Side of Stokjockey may have come through on this Purchase Today......
Here is the Other Silver Bar that I bought that was also Enameled in Color.......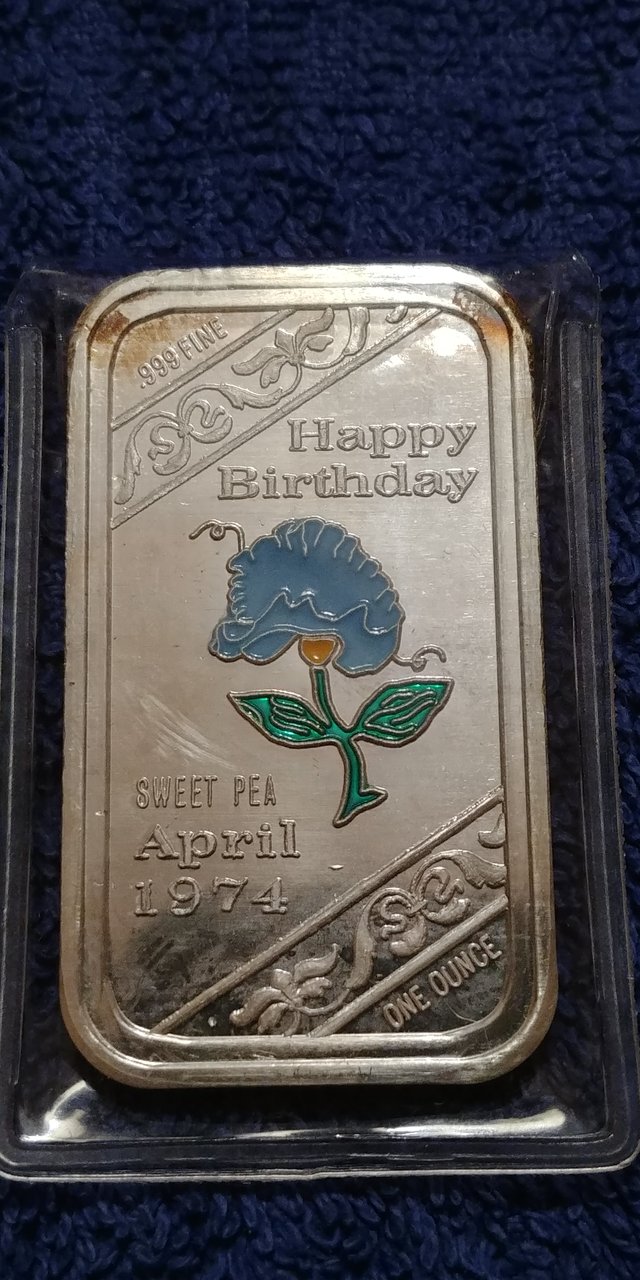 Reverse of the Blue Green Flower Bar.........Sweet Pea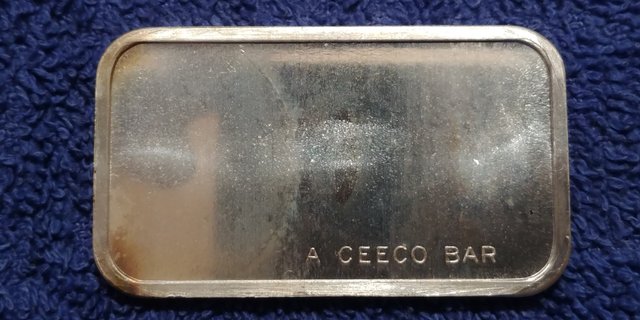 Now what I am trying to say is with Silver at these Levels try to Learn from what I bring to the Table. These Silver Bars are Fairly Scarce and for a few Bucks more Grab Them. They will always Pay Off down the line because the are much more Rare than most people know.........
Mintage of these Pieces is 12,500
These Silver Bars CEECO MINT if you see Them and you don't currently have to Pay more that 3-4 bucks more than SPOT snap them UP they are Tough to come by.............
Last Question do You think some may have been Melted in the last 45 Years ??
Comments Encouraged...........
Thank You for Taking your Valuable Time to Read My Posts, I Appreciate It................
If you enjoy content such as this then please feel free to UP Vote........
Follow me here on Steemit @stokjockey
Also Support all of the Silver & Gold Stackers as well as #steemsilvergold !!!