Anniversary 2021 Morgan dollar may have to be made of GOLD, So Lets See What a 1921 Looks Like......
Next Year is the 100th Anniversary of the 1921 Morgan and Peace Dollars..........
The Question is Will We get a Silver Anniversary Edition of Each Design OR Will We Get a GOLD Dollar Version ??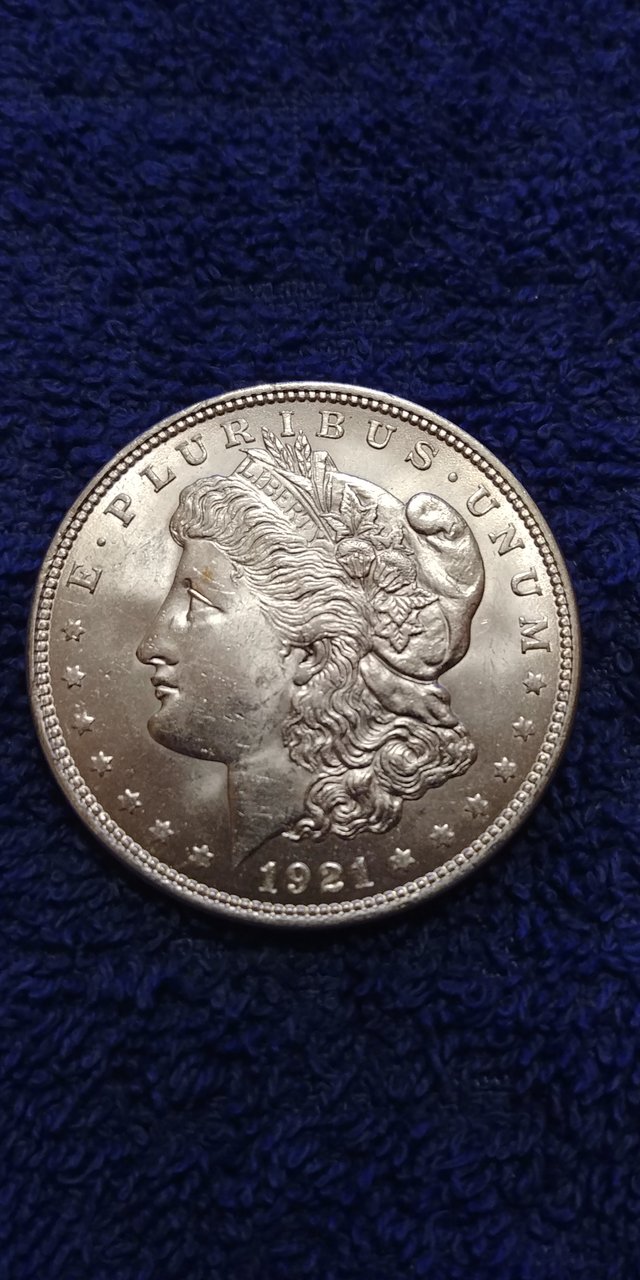 Uncirculated 1921 Morgan Dollar, Ms. Liberty Looks Good at 99 Years Old !
By The Way Here is The Link to The Article if You are a Fan of US Silver Dollars and You would Like to Know more About what is Being Proposed for Next Year......https://www.coinworld.com/news/precious-metals/anniversary-2021-morgan-dollar-may-have-to-be-made-of-gold
I would Love to See a "CC" Mintmark (Carson City) On the Back of an Anniversary Set of a Morgan and Peace Silver Dollars.........
Before I Forget Let Me Show You the Other Side of The 1921 Morgan Dollar........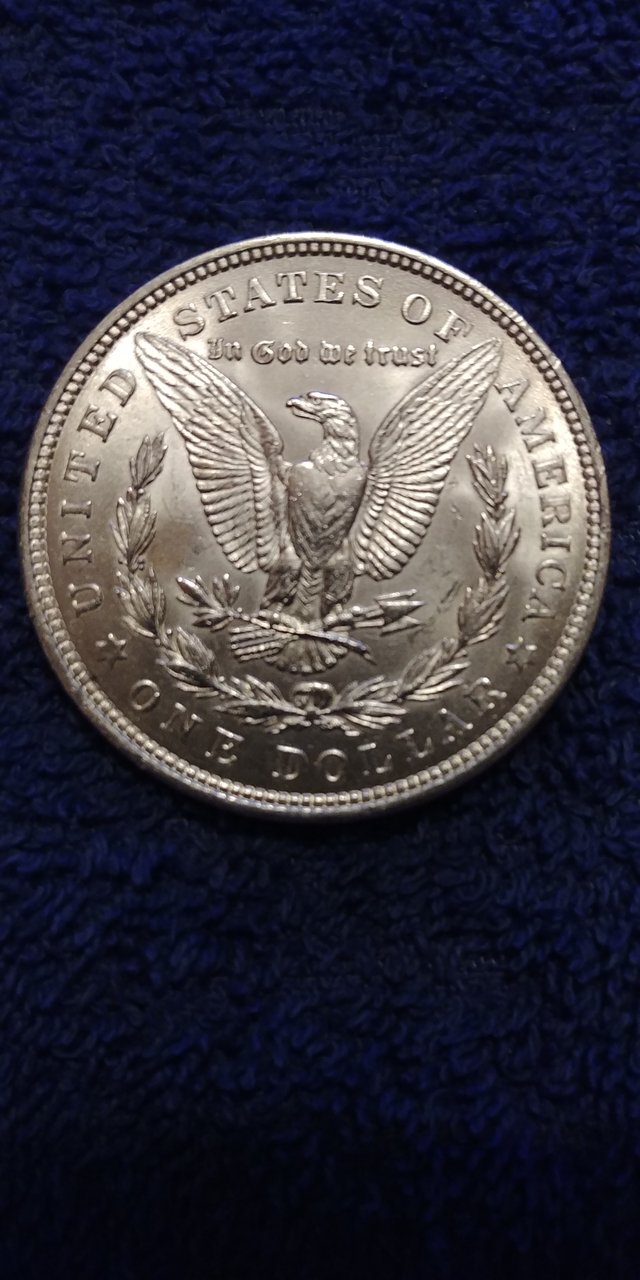 I Think it Will be Fantastic to See How the Mint will Honor the 1921 Morgan and Peace Dollars with Anniversary Coins, Believe or Not I Would Love to See The Anniversary Editions even In Gold If They Decide the Legislation may Not be Passed to do the Coins in Silver..........
Whatever Happens it Will Be Fun for Collectors of Both Series of Dollar Coins..........
Keep Adding Ounces to Your Stack and Building Your Wealth.......
If you enjoy content such as this then please feel free to UP Vote........
Follow me here on Steemit & Palnet @stokjockey
Also Support all of the Silver & Gold Stackers as well as #steemsilvergold !!!