Taking Advantage of the Low Silver Prices
If the FATCAT$ want to smash the price of silver, then I will get in there and buy, Buy, BUY!!!
Here are my latest pickups for less than $1.50 over spot.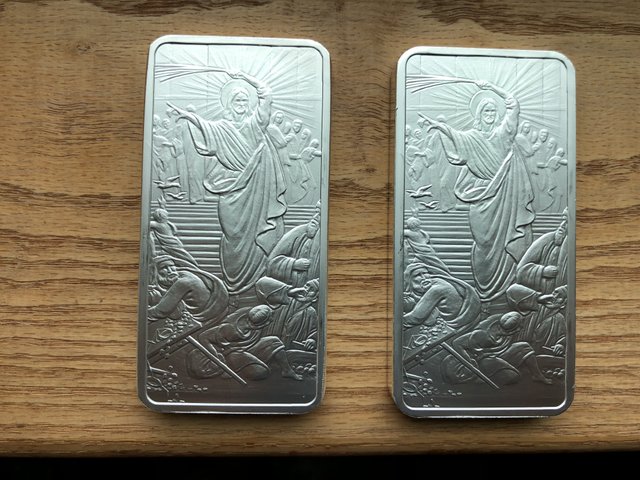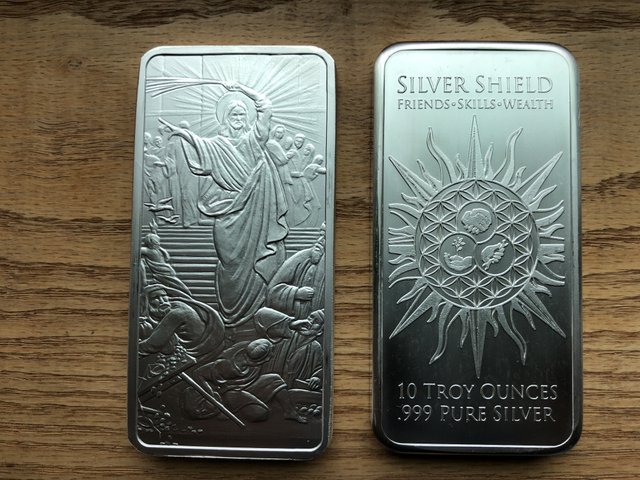 Each bar is 10 ounces, but the picture says it all!
Now that's a deal you can't beat, even with a "scourge of small cords"!!!