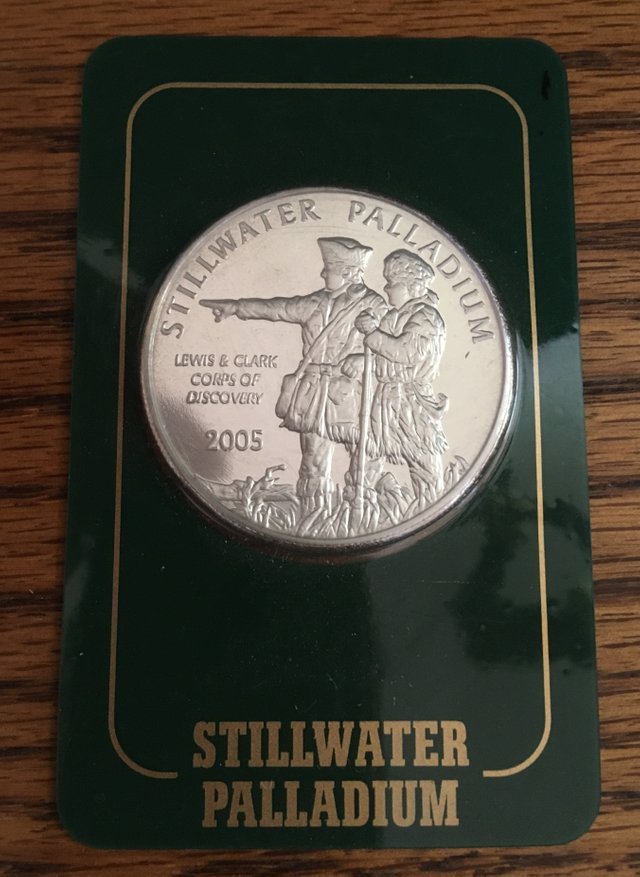 Hi guys! Just wanted to show you a sealed, numbered, assayed one ounce palladium round, .9995 fine.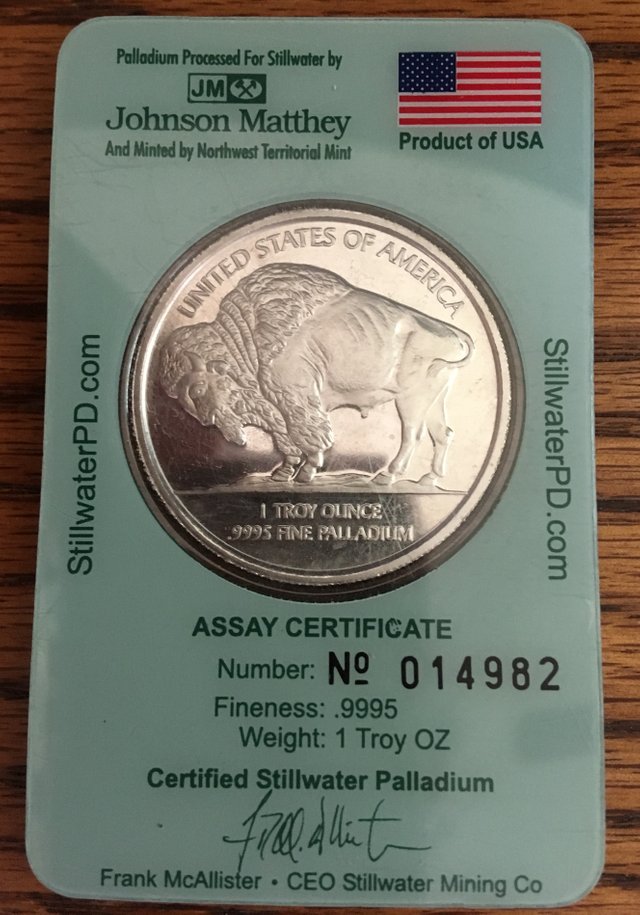 This is a 2005 Johnson Matthey Stillwater Palladium, the obverse featuring the Lewis and Clark Corps of Discovery and the reverse an American Buffalo. A beautiful palladium round, one of several in my stack!
Hope you enjoyed - keep steeming and stacking!!.....:)
If you enjoyed, please upvote and resteem.