A very dear friend, @silver-vessel, who many of you know here in this community, shared these photos of an EPIC pour of his.
---
Take a close look at the details of this SWEET silver casted Yoda statue hand poured by @silver-vessel!!!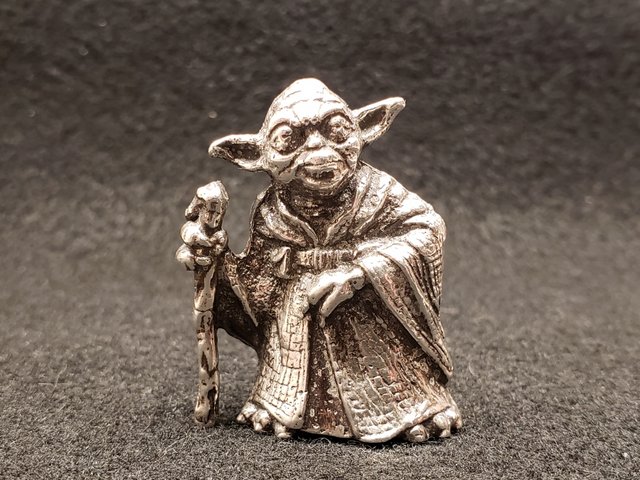 ---
AMAZING!!!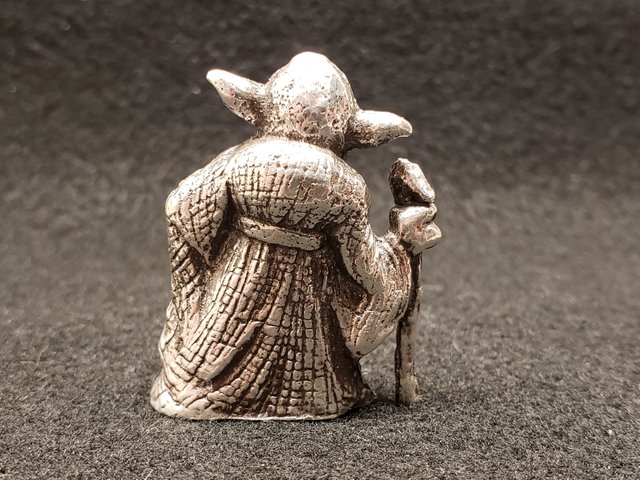 ---
@silver-vessel is one of the best stackers I have the great pleasure of knowing.
We are silver stacking contemporaries as we began our stacking journey about the same year, along with a couple others here like my dear stacking sister @kerrislravenhil and @dwingsworld. I would like to say @stokjockey too, but actually, @stokjockey started way earlier than many of us.
Towards the end his first silver stacking year, @silver-vessel ventured into pouring silver. One of the very first pieces he made was a cast of my Silver Saver Bar- a wood pour made by vulcan5678- which he gifted to me for being a close friend and SSFL👊💗.
@silver-vessel has had numerous pours since then, and stackers all over the social media communities of YouTube, Facebool, Instagram, and Steemit posses coveted hand poured silver from @silver-vessel.
For this edition of #SilverPornSaturday, I am please to feature @silver-vessel as a way to motivate and inspire us all with his example of focused-vission and effort to save, collect, and invest in silver.
---
FEAST YOUR EYES ON (just a portion of) @silver-vessel's SILVER BARS!!!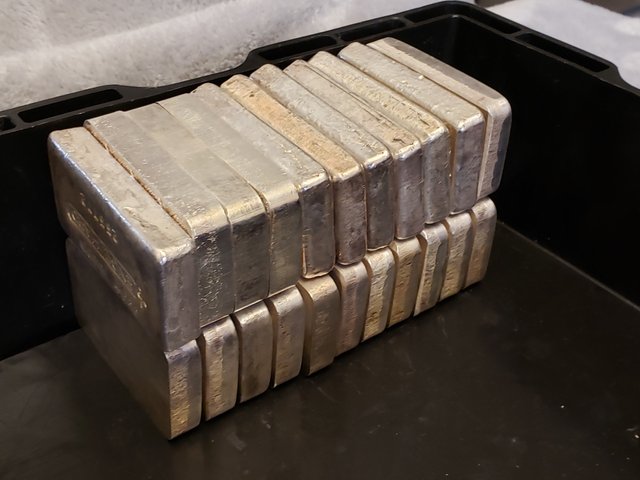 ---
Varying thickness of awesome silver bars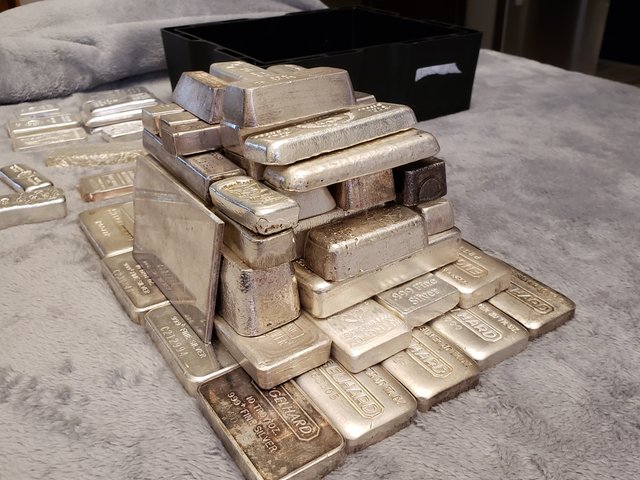 ---
Vintage 1 oz Silver Bars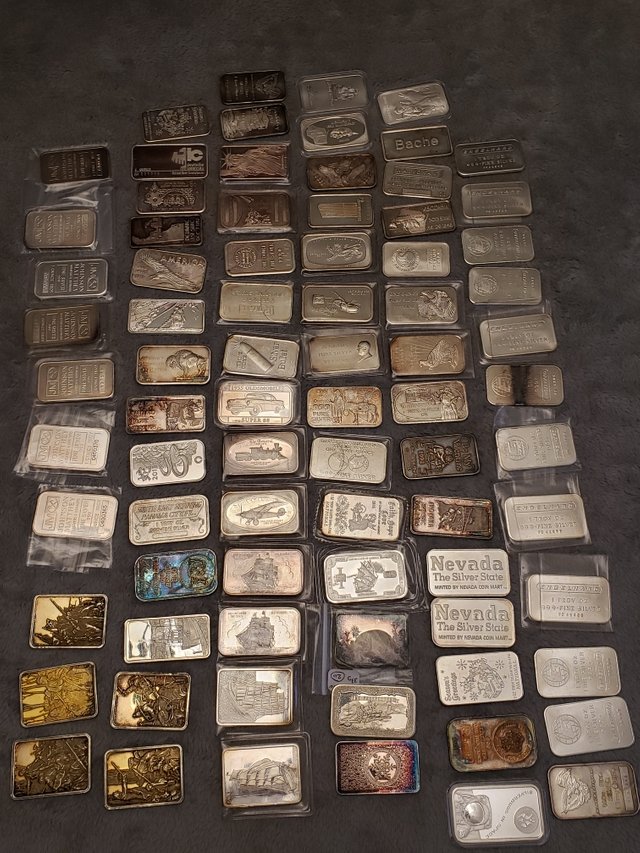 ---
A store of wealth... @silver-vessel holds it, he owns it!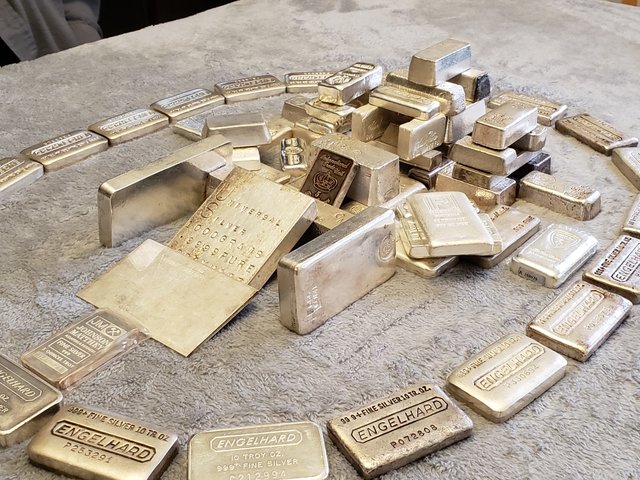 ---
@silver-vessel has risen above all of our contemporaries and is one of the hardest stackers around. His accomplishment is a testimony of what one can accomplish with focused stacking. And I remain one of his loyal fans, cheering him on the sideline!
Stack on, my SSFL👊💗! And continue to STACK HARD!
You are an inspiration to me!
♥.•:¨¨:•.♥.•::•.♥.•:¨¨*:•.♥
---
All photos shown in this article are presented with @silver-vessel's full and expressed permission. They were taken by and owned entirely by @silver-vessel. Copying, duplicating, or using the photos without his consent is prohibited.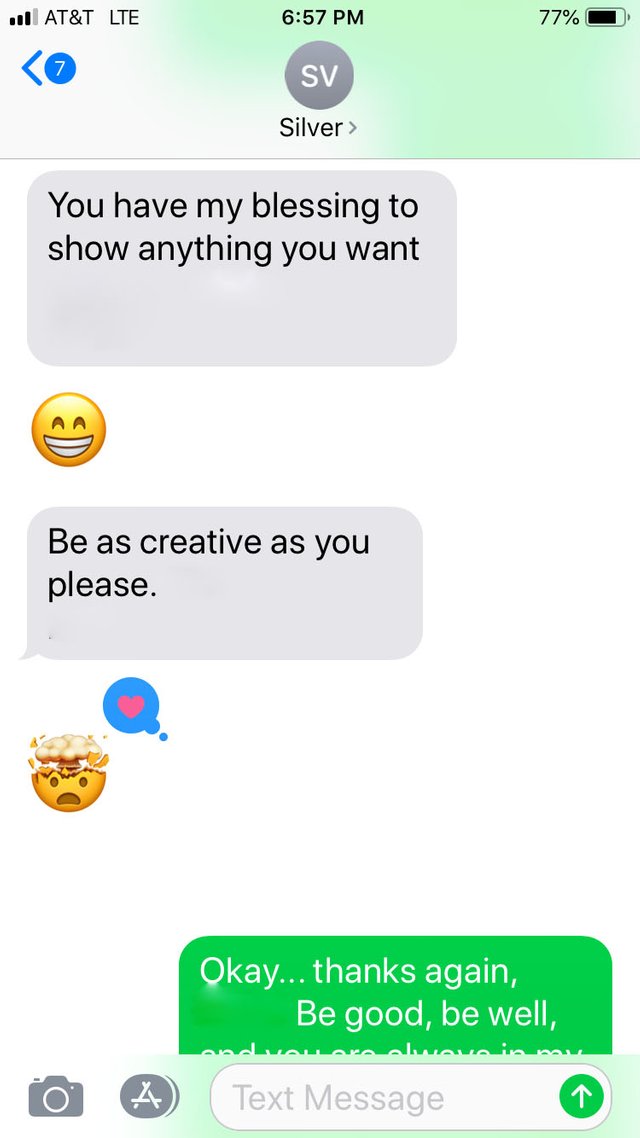 ---
♥.•:¨¨:•.♥.•::•.♥.•:¨¨*:•.♥
#silverpornsaturday is a tag started by @silverd510 that is open for use to anyone who want to showcase precious metals.
All silver & gold and photos shown below are mine.
♥.•:¨¨:•.♥.•::•.♥.•:¨¨*:•.♥
---
Thank you for viewing this article. I will see you again soon!

@silversaver888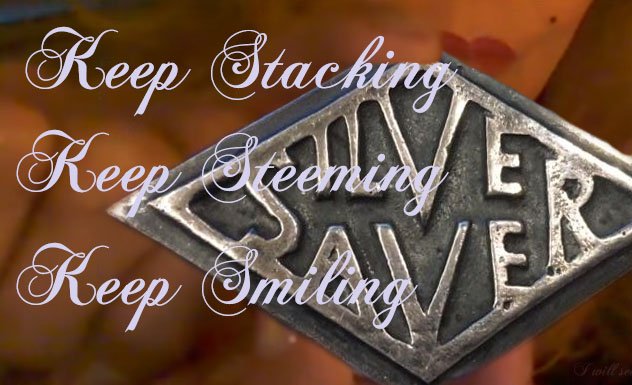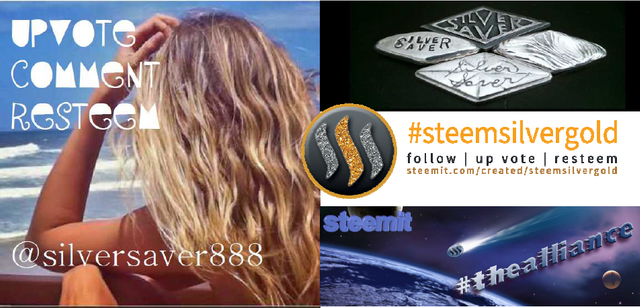 and the #ladiesofssg4eva

♥.•:¨¨:•.♥.•::•.♥.•:¨¨*:•.♥
The Silver Saver Channel Bar, ltd. ed.
1 troy ounce, .999 fine silver, hand poured by MK Barz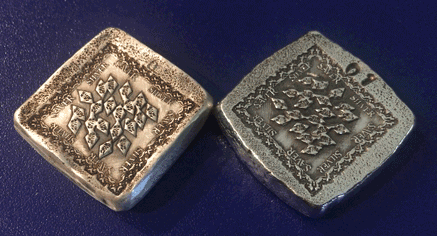 available from MK Barz and Bullion, click the link here. Use discount code: SSA10 to get a 10% discount for the Silver Saver Channel Bar.
Thanks for your support!
Thank you to the silver savers of steemit who have added the hand-poured Silver Saver Bar to their collection and stack. Do you have a Silver Saver Bar? Please let me know if you do the comment section below.

♥.•:¨¨:•.♥.•::•.♥.•:¨¨*:•.♥
---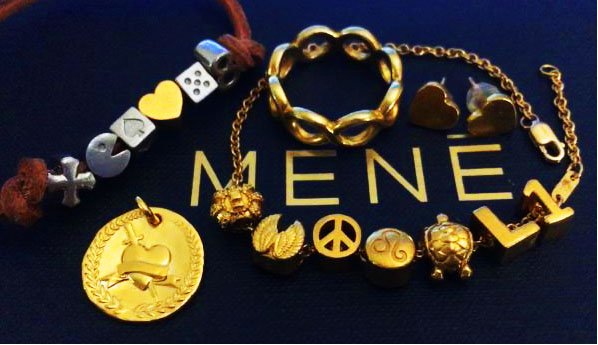 Mene 24K jewelry is a great way to build a gold and platinum stack.
Earn $5 in Mene credit for signing up for Mene with this invite link: https://Mene.com/invite/cK5BKh
---
@silversaver888 is a proud member of #ladiesofssg4eva -a club comprised of the beautiful female stackers of SSG.
Make it a Spectacular Saturday!!!
Hugs and Kisses 🤗💕💋!!!!