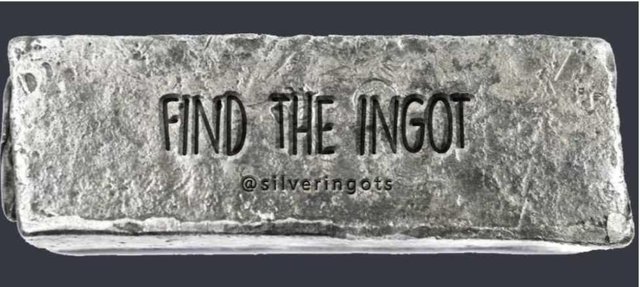 Here are the current standings for Round #3 "Find the Ingot". Standings are up to and include Game #12.
@vgholdingsllc- 4pts
@summertooth- 6pts
@methus- 6pts
@themanwithnoname- 6pts
@welshstacker- 3pts
@knowledge-seeker- 2pt
@stokjockey- 2pts
@dwingsworld- 1pt
@hashcash- 5pts
@silverd510- 4pts
@senstless- 8pts
@ronaldoavelino- 5pts
@teutonium- 10pts
@darkmrmystic- 2pts
@grizzman- 1pt
@photoquest- 1pt
If for whatever reason you believe this isn't correct. Please contact me directly and I will confirm.
I will be introducing the 1ST PLACE PRIZE SOON. I have a couple of ideas but ALWAYS looking to hear from the community.
STEEM OR SILVER?!?!
I may implement a tie breaker if we get close at the end. If there are any concerns or suggestions regarding the game feel free to bring it up ANYTIME!
Goodluck to everyone !
Follow me on Instagram: collectbulliondotcom