I find It important to try to bring awareness and education to the table when it comes to the silver market. I have posted many articles here that contain information I have gathered during my vintage silver "quest." Thankfully there is a strong precious metal community here! #steemsilvergold
I do sell items at times like most people. Often using Instagram and eBay as platforms. I think it is time to post a couple items here for sale🤔. A great entry level vintage silver bar. Along with a rare gem! I often get asked where do you find silver bars like this ? Well, why can't Steemit be one of those places? I figure worst case scenario atleast the community can witness some cool bar's and get familar with the vintage silver market!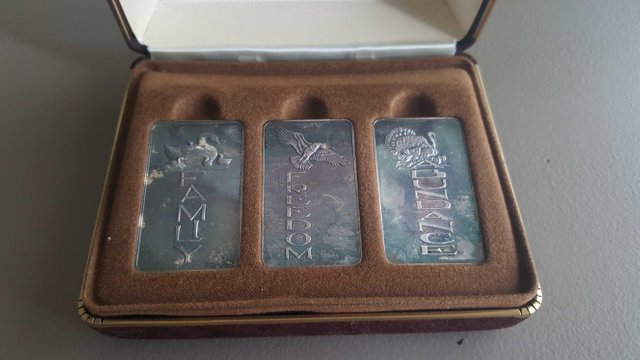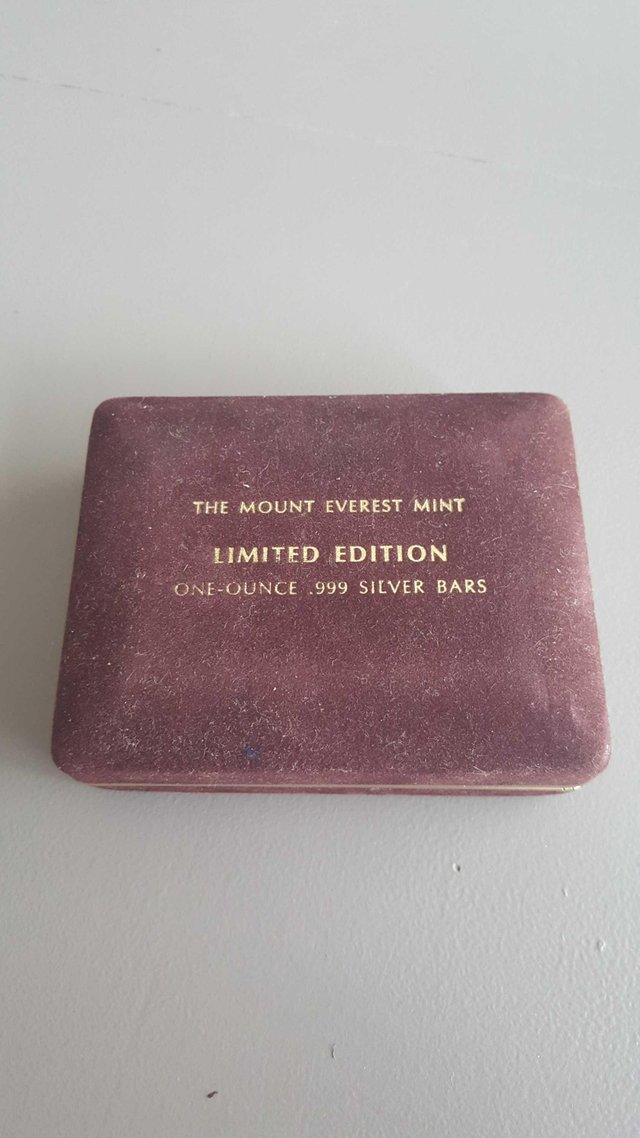 ☝️Mount Everest Mint Limited Edition set of 3oz silver bar's. The Three Thanksgiving Blessings.Original presentation case included. Priced to sell!!!
Price: $90.00USD
Shipping: $7.90 with in US
Shipping with in the US and Canada ONLY
If you enjoyed this article please RESTEEM UPVOTE and FOLLOW!
I published this article using the ESTEEM app on my android mobile device. Quick and easy!
Follow me on Instagram: @collectbulliondotcom