For those who missed out on the first 1,000 coins you will soon have the opportunity to order the initial 1oz Silver Steem Coin.
The silver has been ordered from the mint for the remaining 500 coins of this limited mintage round.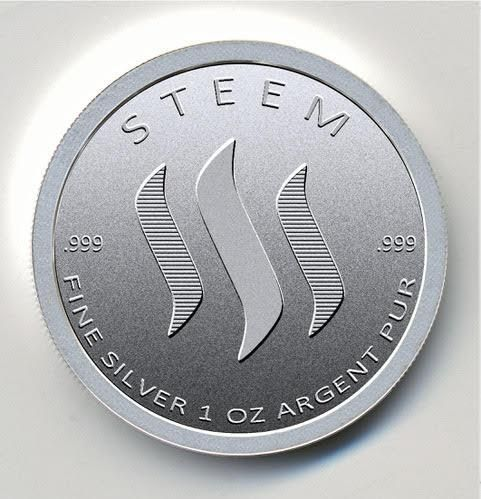 The coins will be for sale on the Phelimint website at www.phelimint.com starting at 10pm EST on September 19th, 2017.
This batch will sell out quickly, but with a designated starting time, everyone who wants to purchase one can do so starting tomorrow (09/19/2017 at 10pm EST).
Once these are gone, they are gone!
The total mintage of this coin is only 1,500 and 1,000 have already been ordered and should be here in less than a month.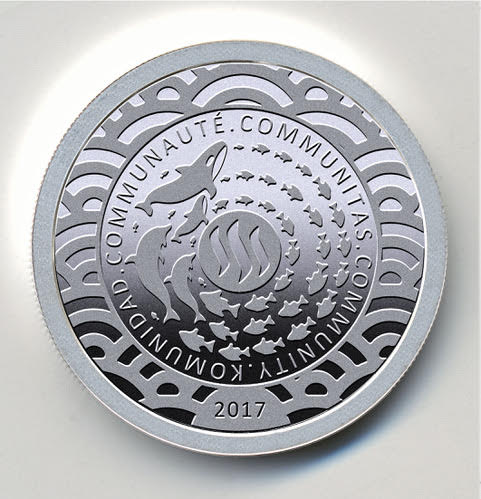 The reverse of the coin will be retired after this last batch of 500 coins are minted.
There will not be another 2017 Silver Steem round with this design and there will only ever be 1,500 minted. It seems likely this will become a collector's item!
For people wanting to purchase more than 20 coins, I strongly suggest reaching out to @phelimint now so that you can be manually invoiced once the sale goes live. Otherwise, you may miss out on the opportunity to purchase this limited edition coin. You can email Phelimint at phelimint@gmail.com or reach him on discord at PheliMint#3565. I will have some time available over the next 24 hours to assist if you have any questions. You can reach me at sevinwilson@gmail.com or through Steemit.chat/Discord at (sevinwilson).
Each round will edge numbered with the number(####)/1500 and will be inside a capsule with a matching Certificate of Authenticity (COA)!
If you have not seen the initial post on the coin that was introduced to the community around a month ago, you can view it here.
Help to spread the word so everyone in the community, stackers and non-stackers combined, so everyone has the opportunity to pick up a few of these coins!