I decided to run to my LCS, they have a pretty good coin selection and prices but the silver is more hit or miss. Its typically either ASE or all new modern stuff. But not today, today was a good day. Managed to get 4 bars that were a little more interesting, price was fair at 18.5 each.
A couple of International Trade Unit bars, One vintage Silvertowne and the best find. a Colorado Gold Brokerage bar.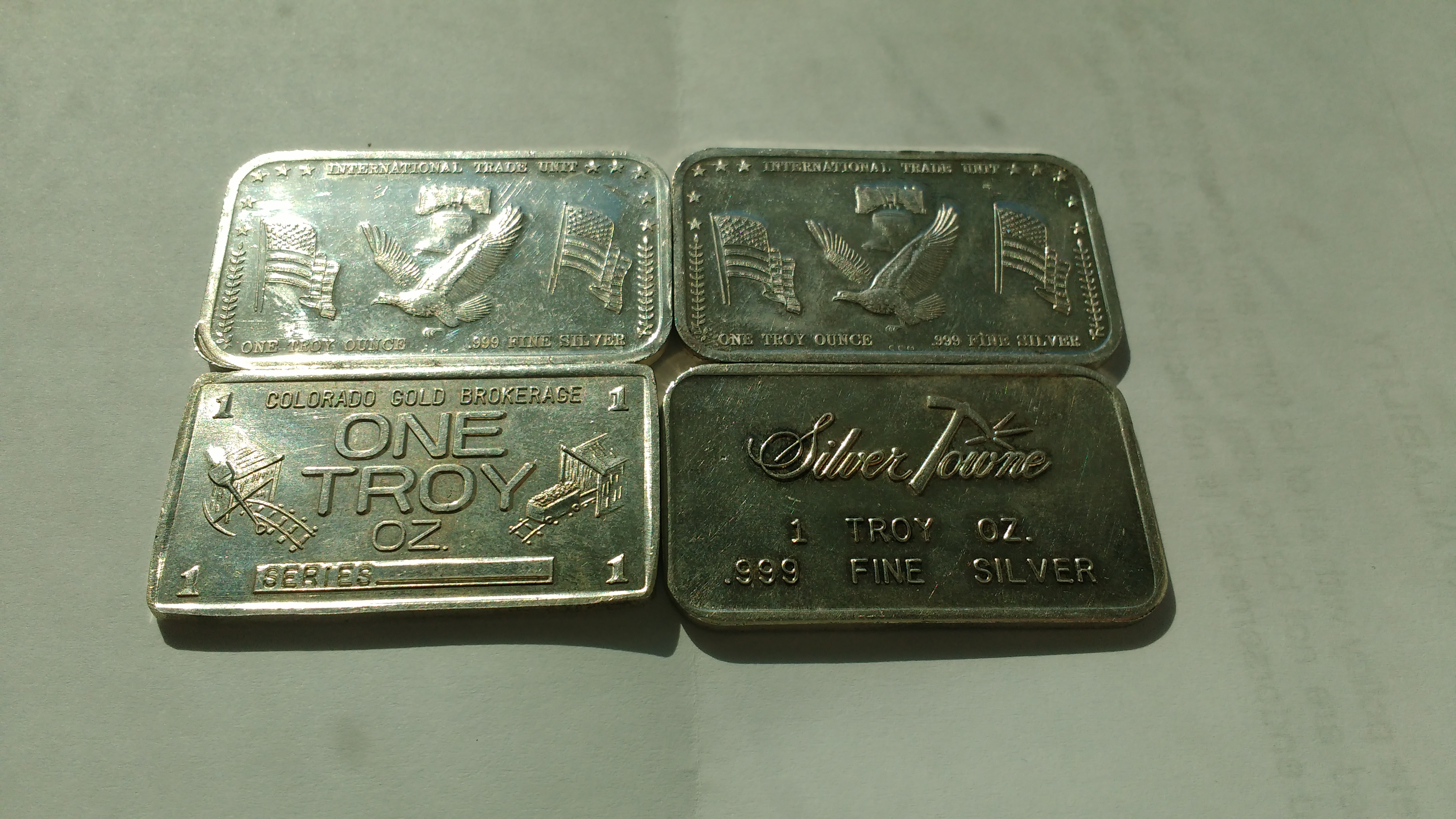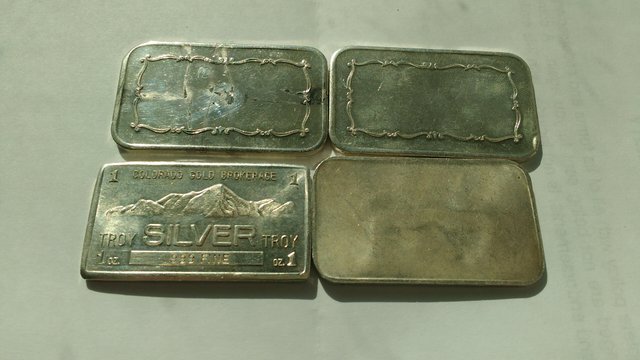 Pretty stoked to find some older stuff there. Typically I get my best stuff from a place I only get to once or twice a year.
A few closeups of the Colorado Gold Brokerage bar.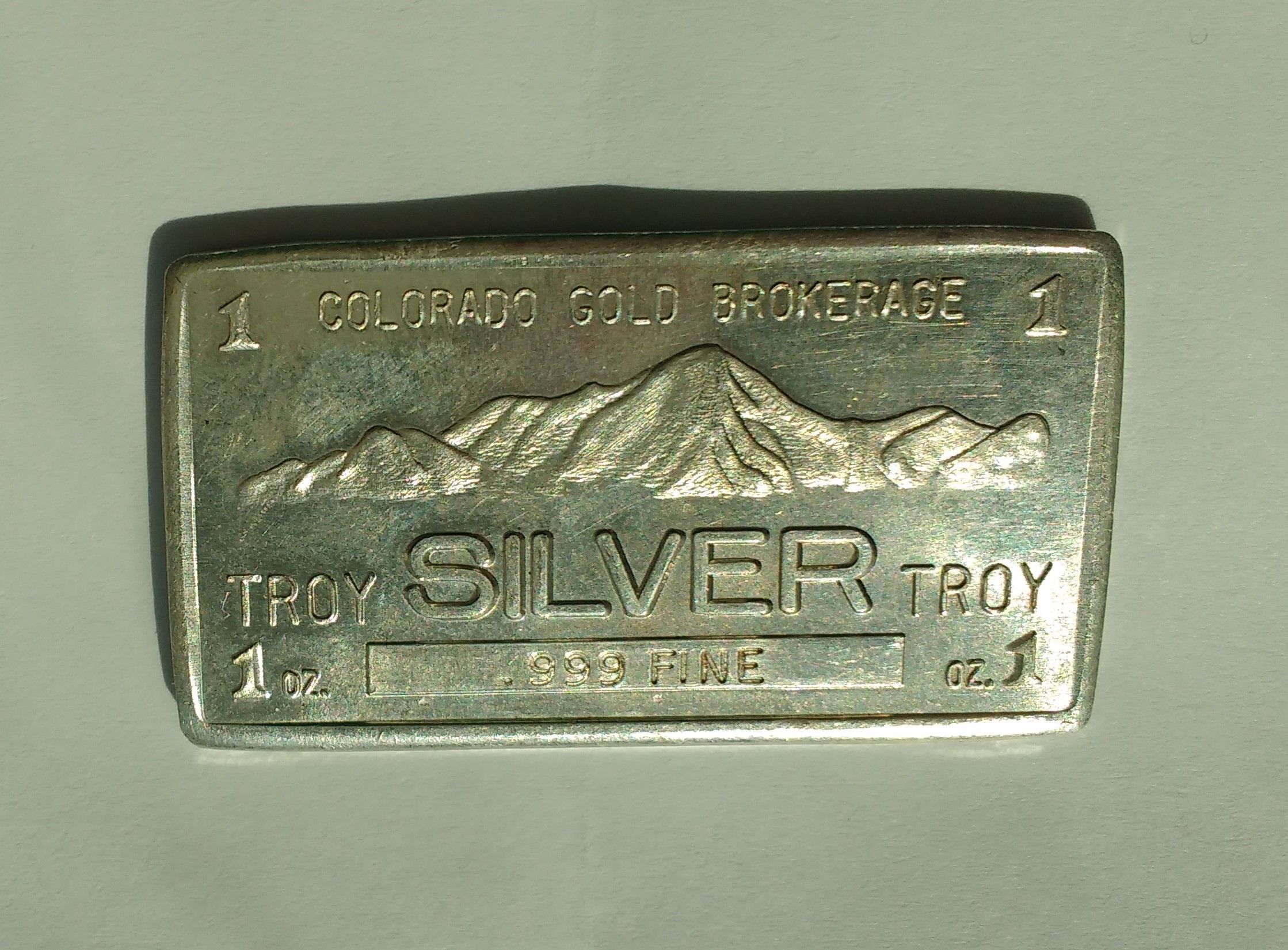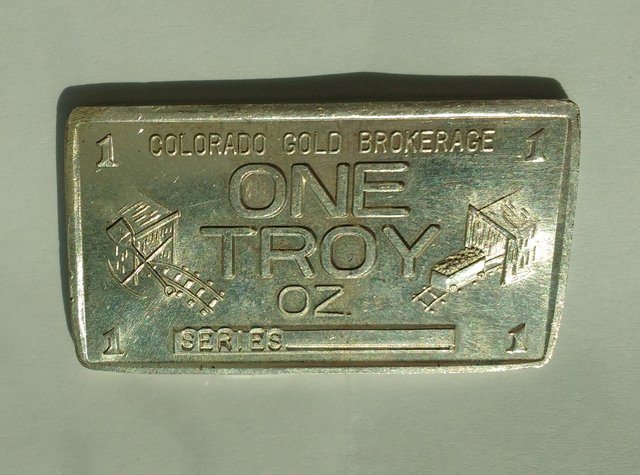 Now if only I had remembered to take a picture of the vintage 100oz bar. I should have done some research to see if they were sitting on a collector piece. I may have to go back Tuesday when they open again.
Scratched the itch, at least for today.