After a successful weekend at my LCS, I couldn't stop thinking about that vintage 100oz sitting locked in his case. I wanted to go back today (closed on Sun -Mon) and see what I could find out about it. I rolled in, and thankfully it was still there. Here it is, I was so focused on the stamp, I forgot to picture the hole bar! I did not buy this bad boy - out of my range unless its a flip!
Please help me figure out what this beast is!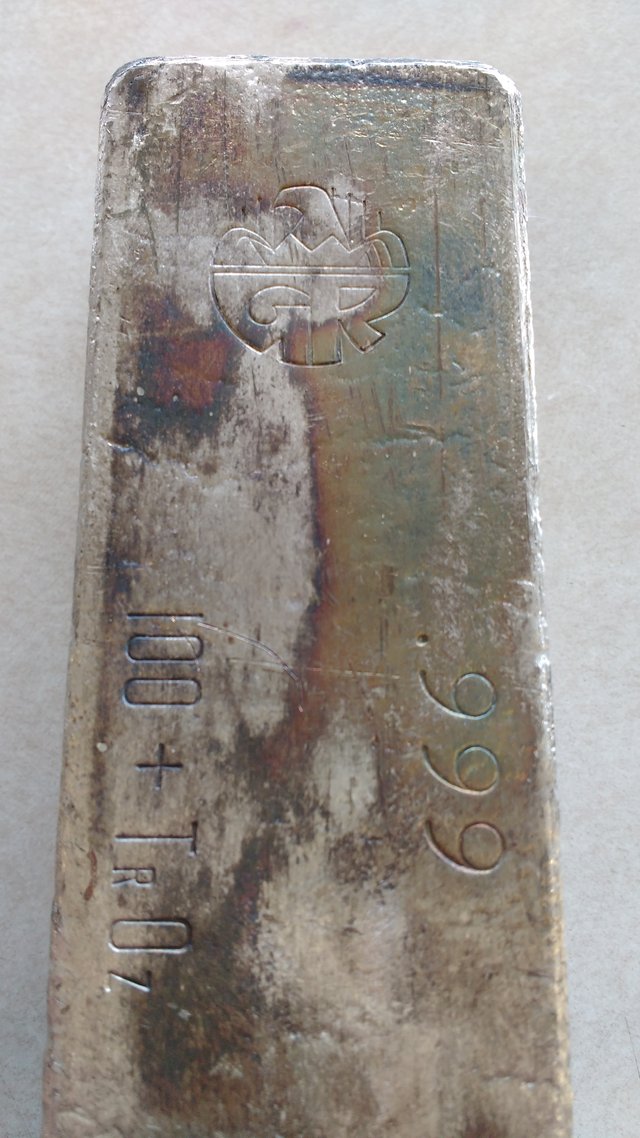 I set off to inter-webs to get my answers, and after an hour I got zilch. Not even a hint, or thread anywhere. I will have to see if my wholesaler has any good contacts. The LCS owner said I was the second to photo graph the bar, someone else is doing research!
Since I was there I had to get a couple of nice Johnson Matthey bars, even with the uptick in silver price these were a steal at $19. Harder to find these things since they stopped producing them.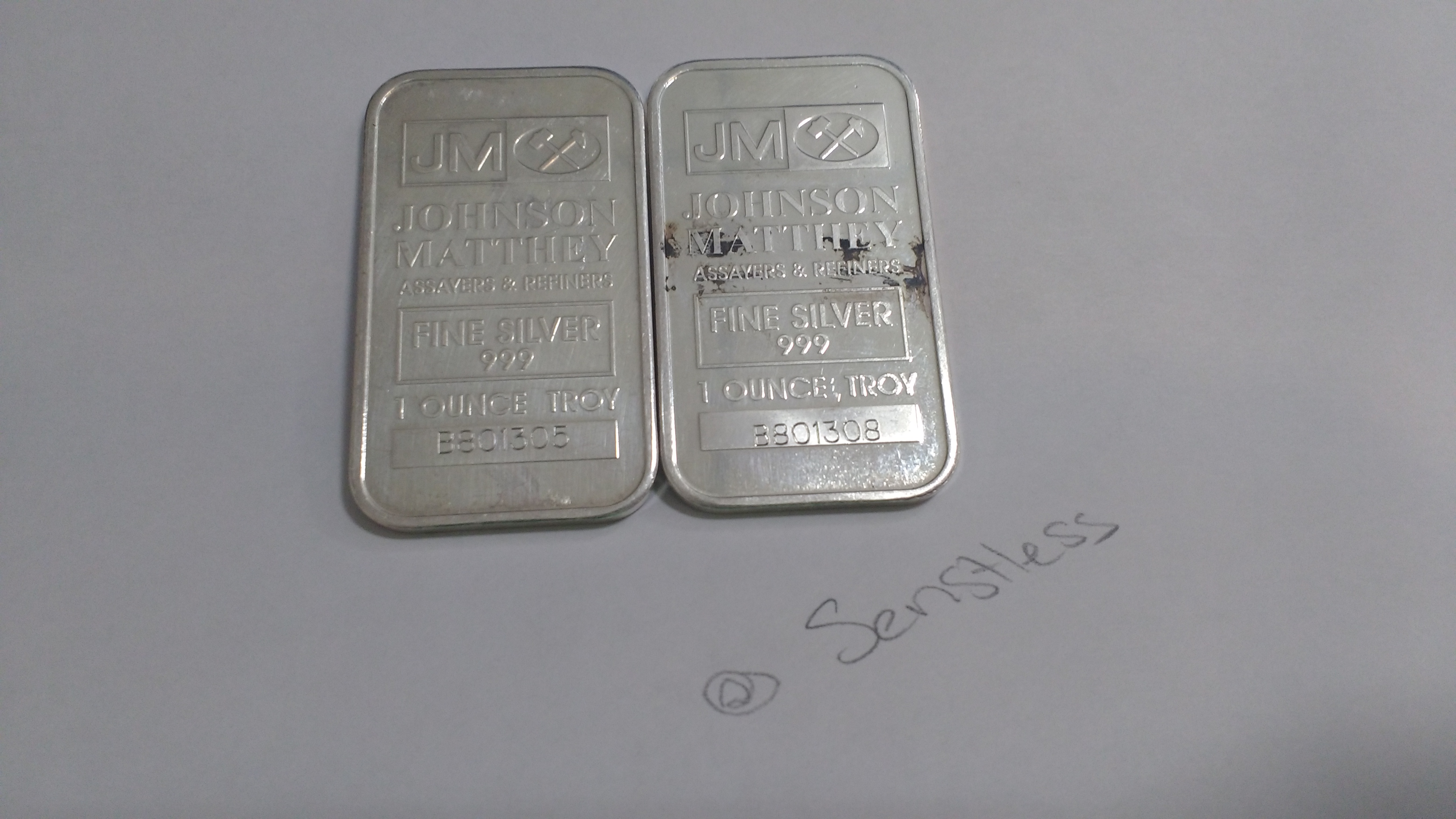 I knew once I started buying I was in trouble. The stackitus is back in full force, I need fresh AG at in increasing rate. Now I am just waiting from some of those Antiqued coins to get posted so I can pounce on them before I spend all my dry powder!