RCS Binge - Part 6 - 2017 1 oz Congo Silver Silverback Gorilla
I used to feel bad about hoarding the RCS deals.... I felt like I was taking too much and not leaving enough for everyone else. Well, I got over it. I am a pig and I will belly up to the trough of RCS deals. Sorry fellow #SSG, I ain't leaving much behind for ya. - I told you I hoarded it all.
Breaking this down - This started before Christmas, and went on a for a big
Well if you know Rays sales, when one pops up, there is good potential for a 2nd or 3rd. So I usually take what I can, pay up, and then tell him to hold shipping for a few days. This paid off and I was able to add on a few more pieces! I am making this a multi part event. Who doesn't love a good silver soap opera!
Part 1, Part 2, Part 3, Part 4, Part 5
2017 1 oz Congo Silver Silverback Gorilla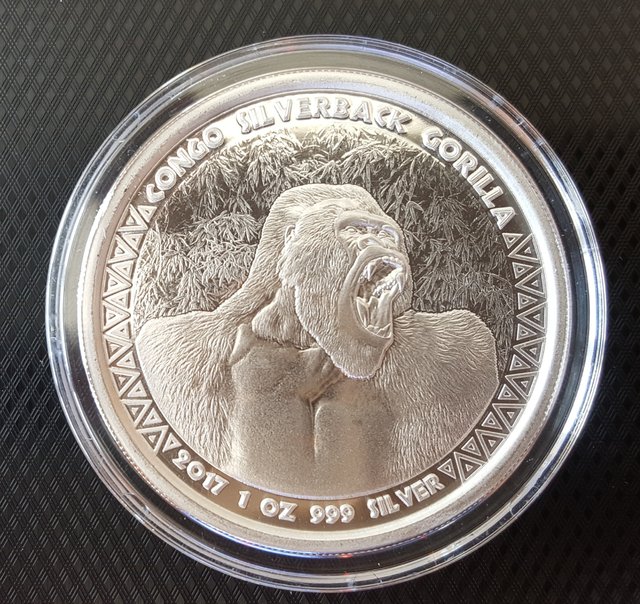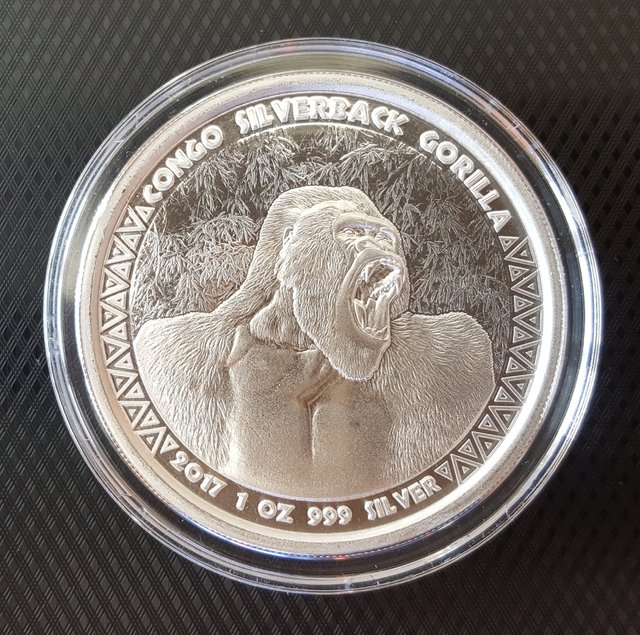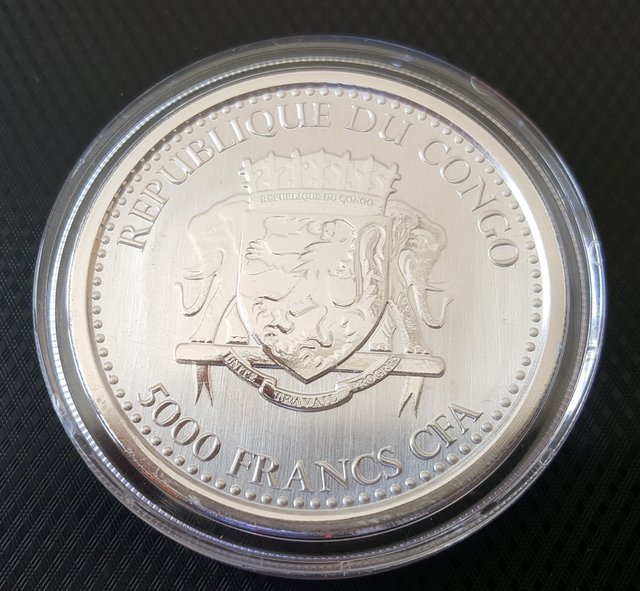 I struggled with the lighting on this one!! I feel like it was almost too damn shiny, blasphemy I know! The revers is almost bleached out. Good thing it is pretty boring. I managed to get two decent shots of the big fella! This is great add, especially at RCS prices and already in a air-tite. Whats not to love.
Details
3rd release in the Silverback Gorilla Series
Limited mintage of only 75,000 coins
Bears a face value of 5,000 Francs (CFA) backed by the Republic of the Congo.
Reverse features the coat of arms for the nation.
Made by the Scottsdale Mint
That is it for today - but there is still more to come! - Up Next is another surprise!
~Senstless~

Follow me on Weku
Follow me on Steemit
Follow me on Whaleshares
Follow me on Trybe