Running low on 10 ouncers. Gotta get back into the vault and take some pictures.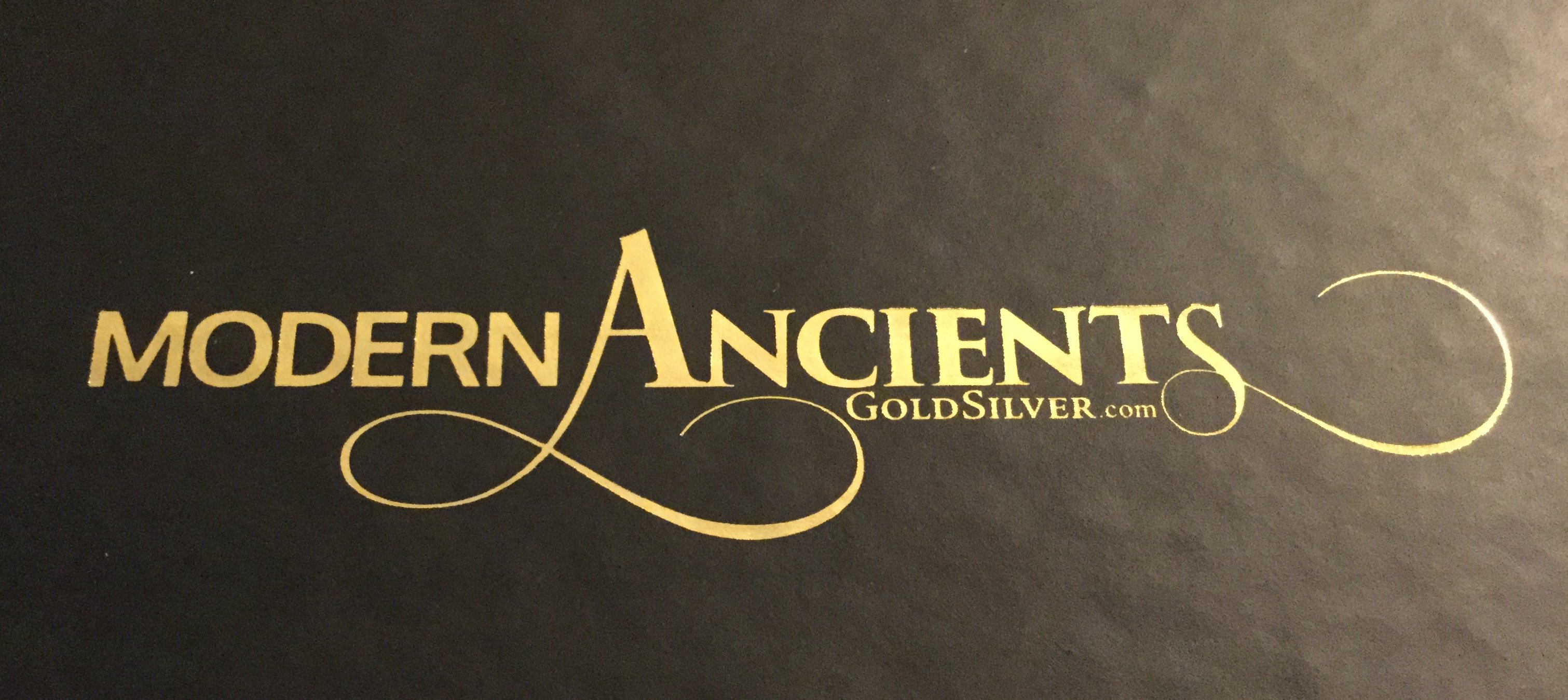 Here's my other "Modern Ancients" 10 ounce round.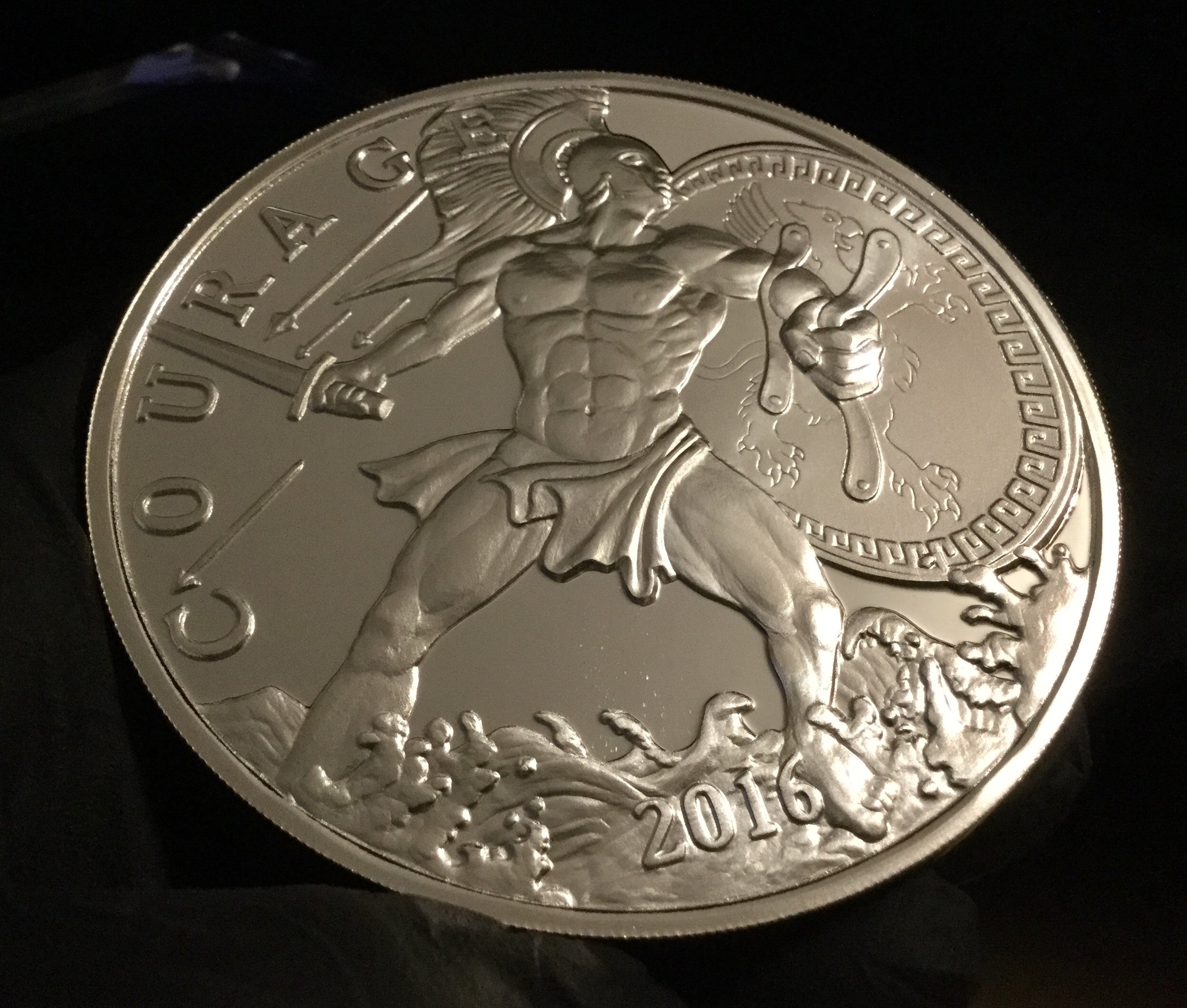 I donned my gloves and took this one out of its acrylic case.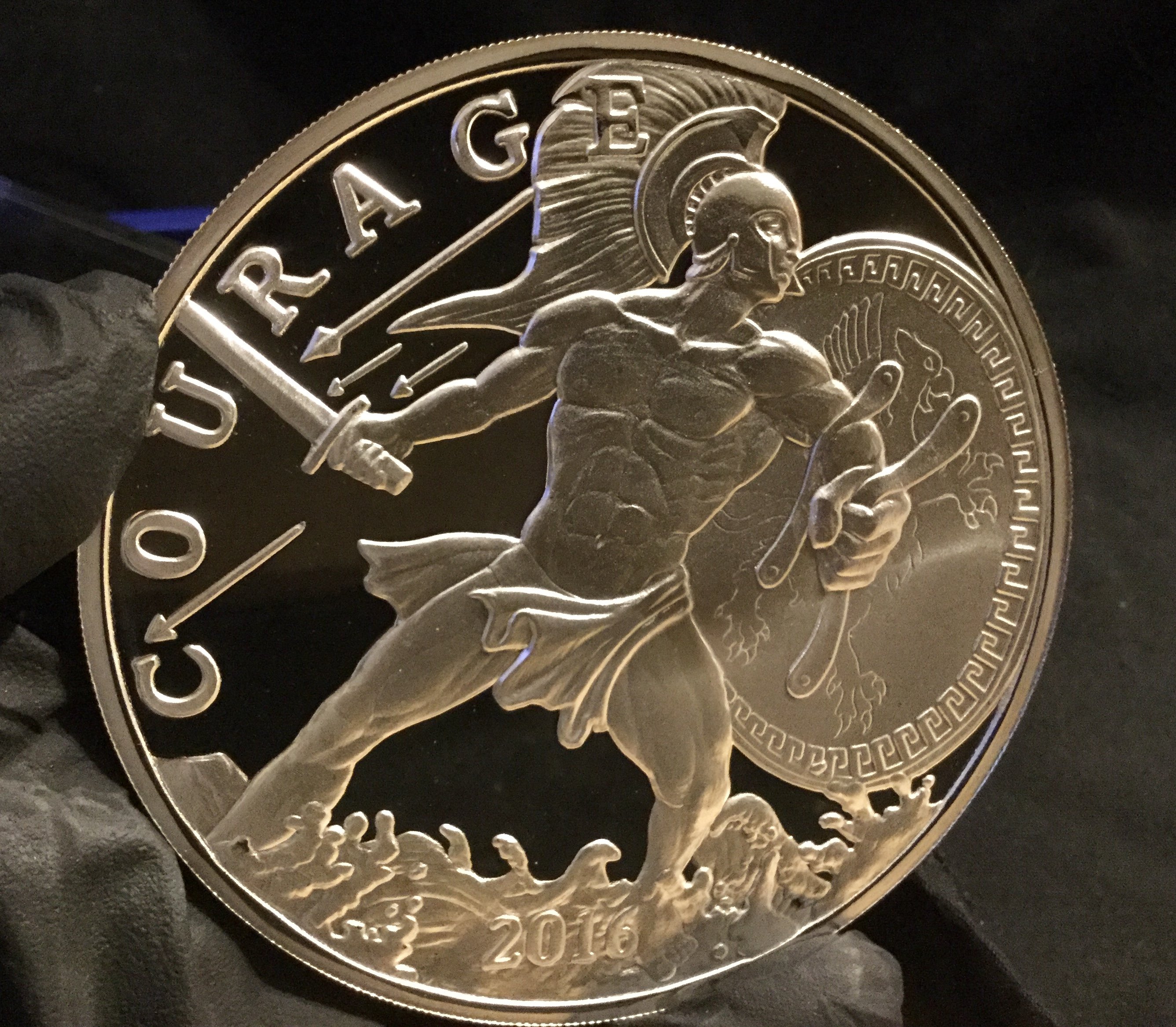 I love moving these thing around in the light. Ahhh, Silver,
Based on this ancient coin. Depicting Ajax the Lesser, a commander during the Trojan War.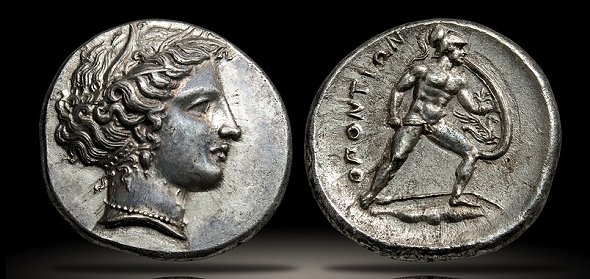 circulated in 350-340 BC
Here's the back.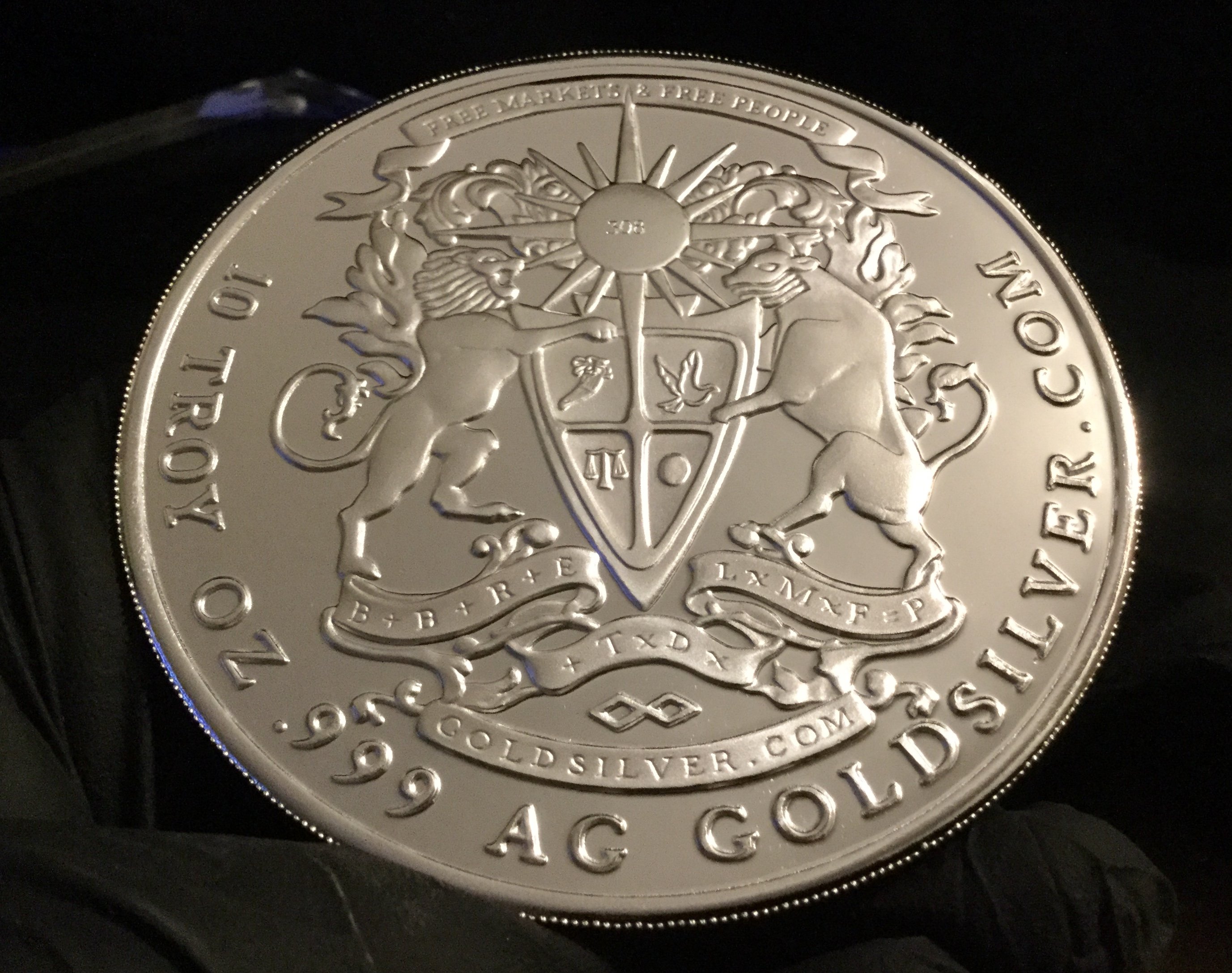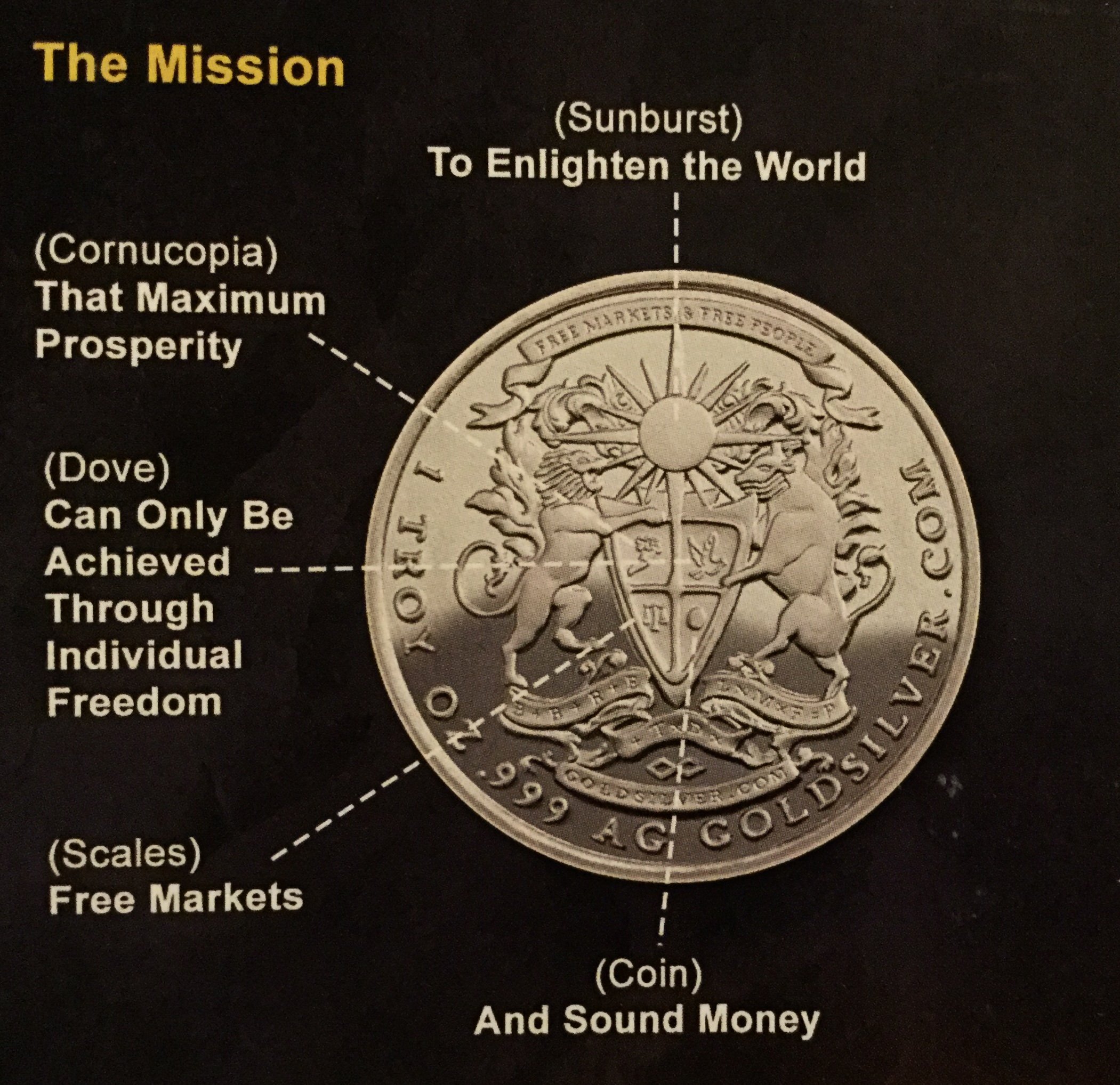 Another angle and the edge.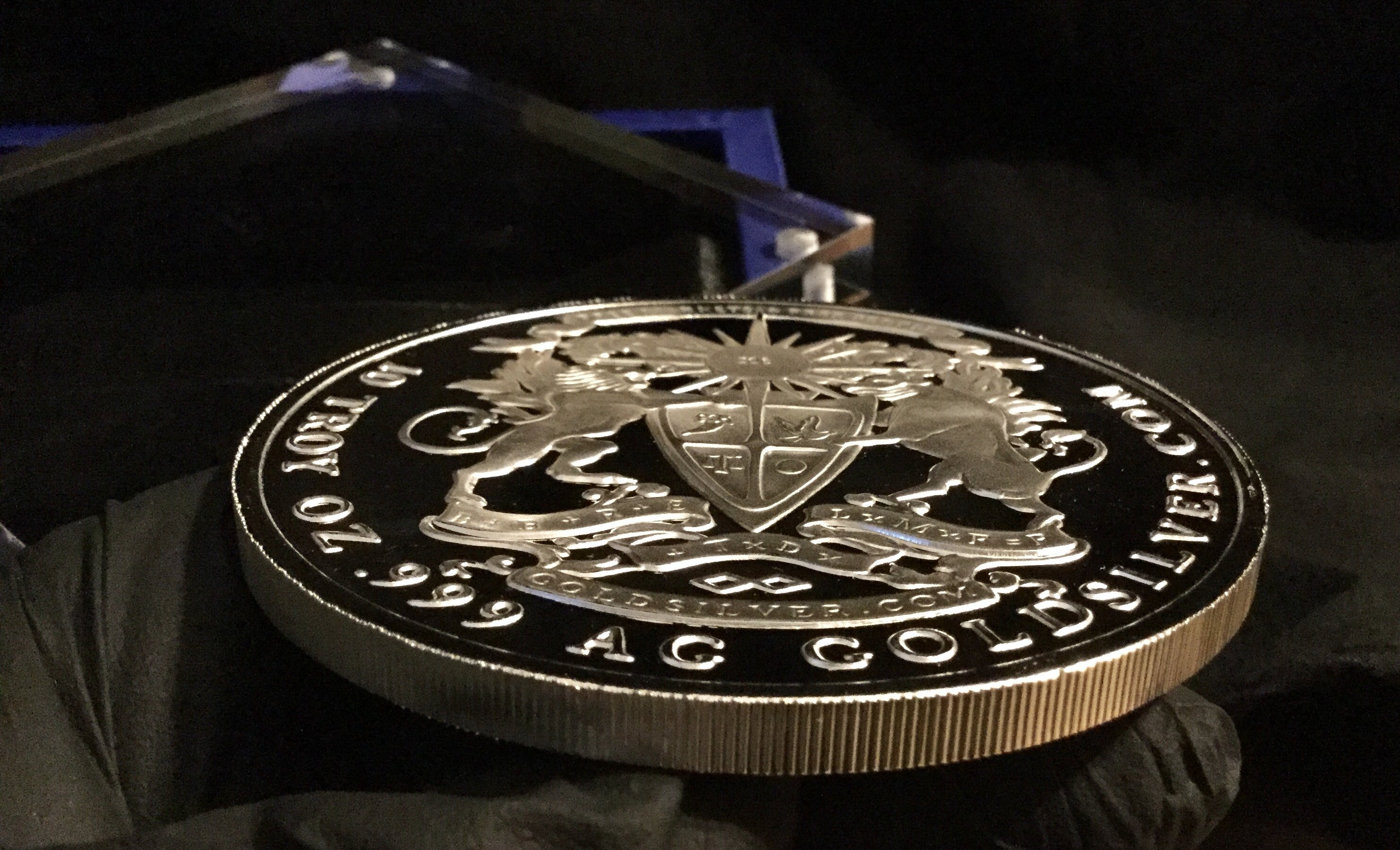 The number. Mintage was quite limited.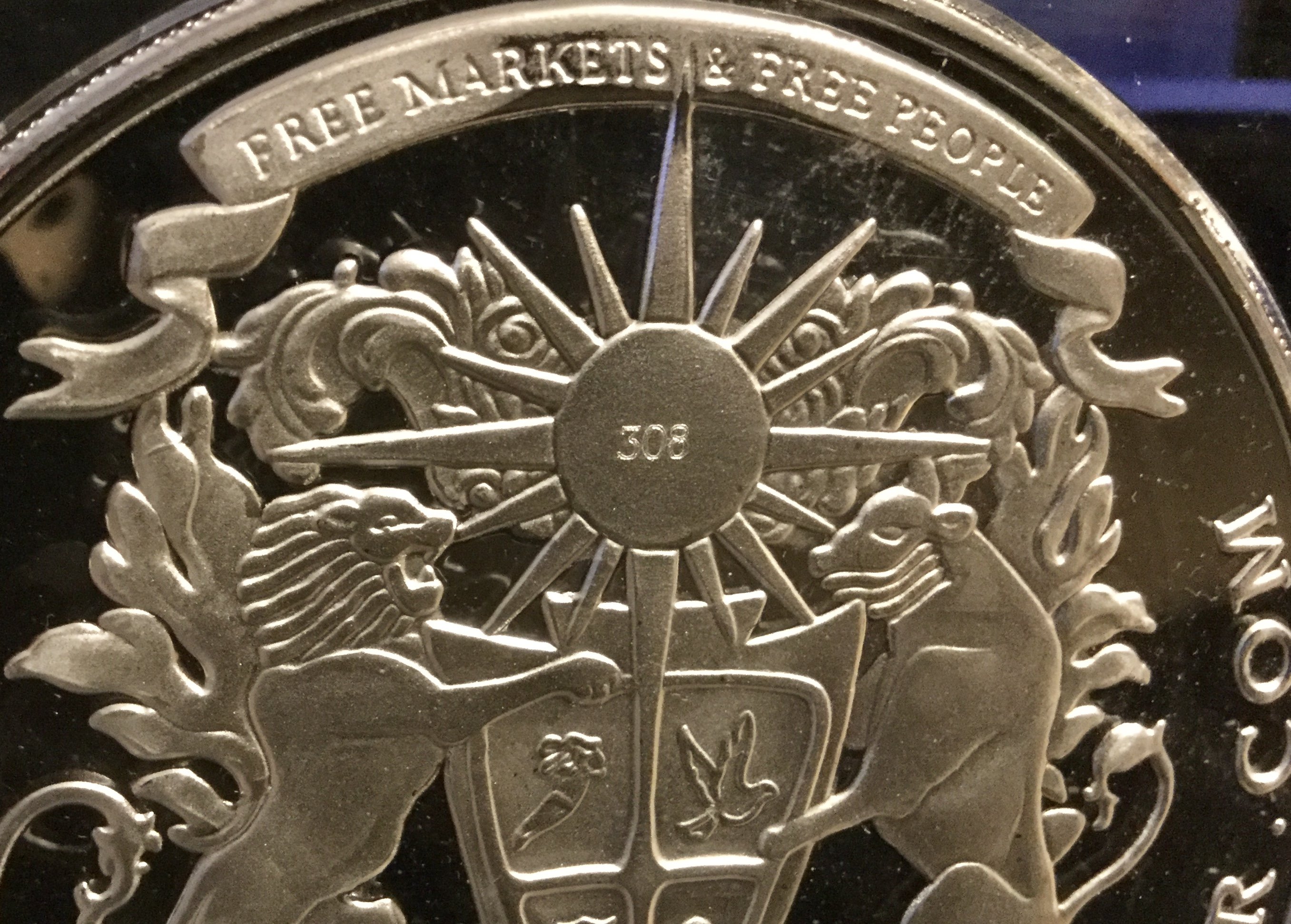 Back in your case now.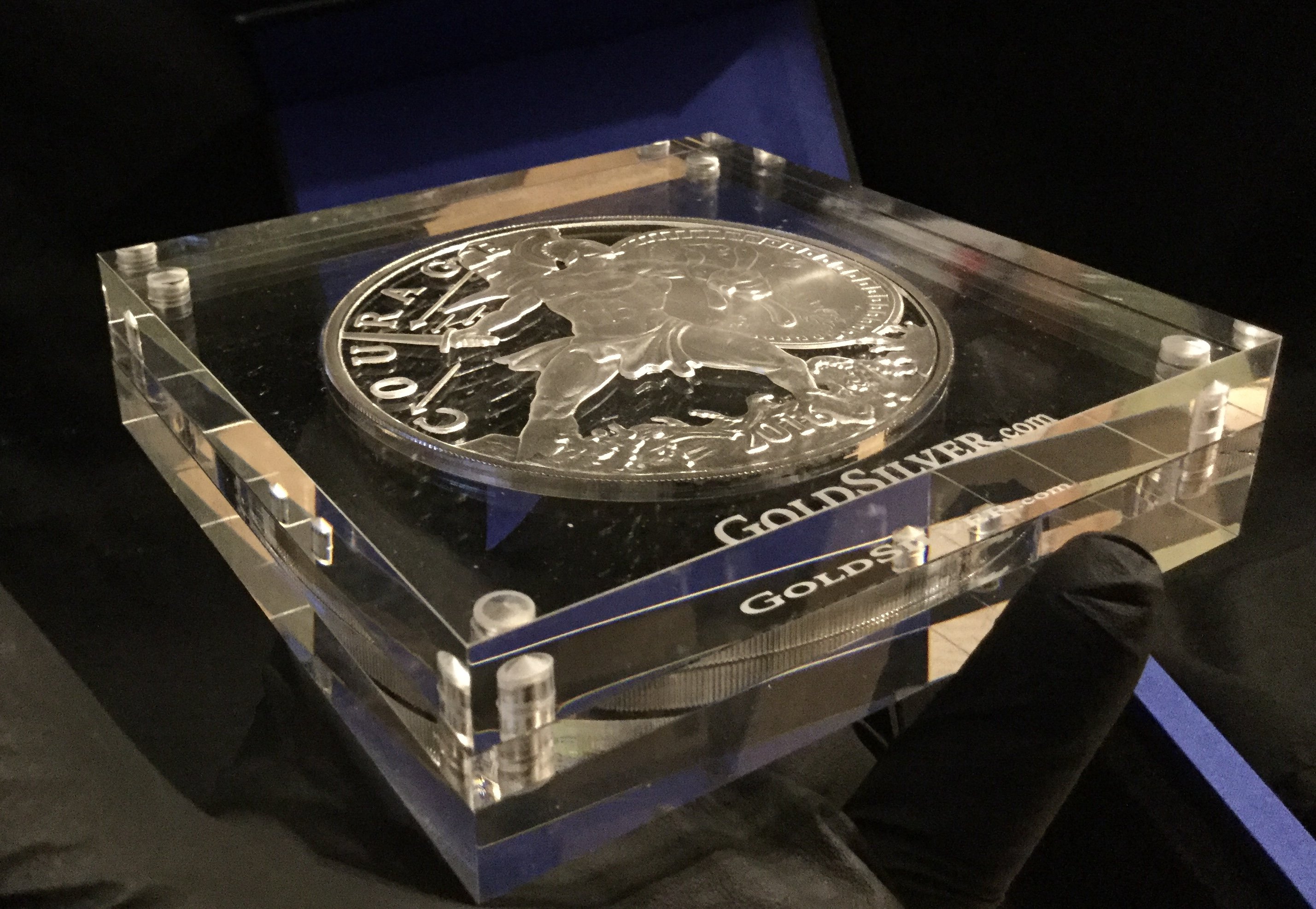 Thanks for very much for looking. I hope you enjoyed the post.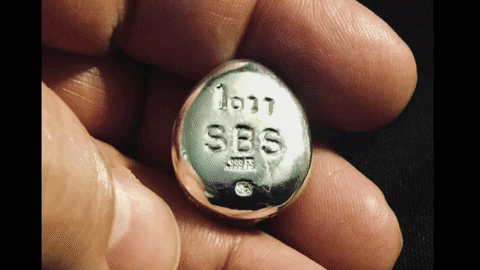 Please Comment, Follow, UpVote, & ReSteem