Ok, so this one's not a 100 oz bar. But.... It's a hundred ounce order.
I bought these "Randoms" on ebay when spot was dippin' down down down :D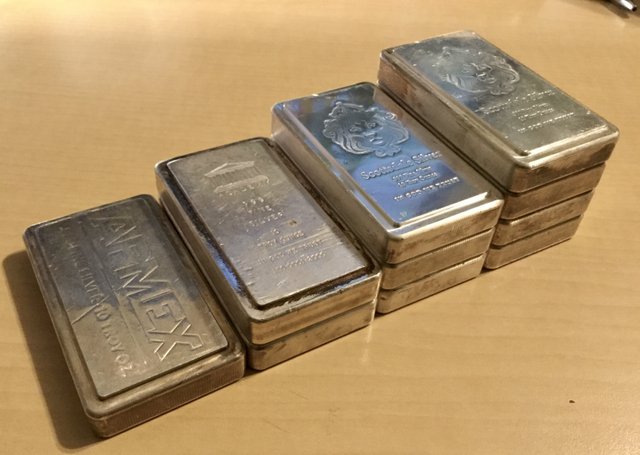 Here's the listing... all sold out. When I bought them it was $30 lower.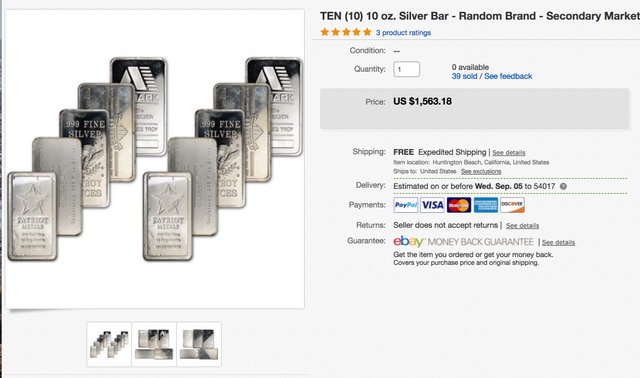 So yeah, I ended up with all stackers which... is kinda cool. Eight Scottsdale, an APMEX, & an Academy. They're not in great shape... "secondary market" but that's cool.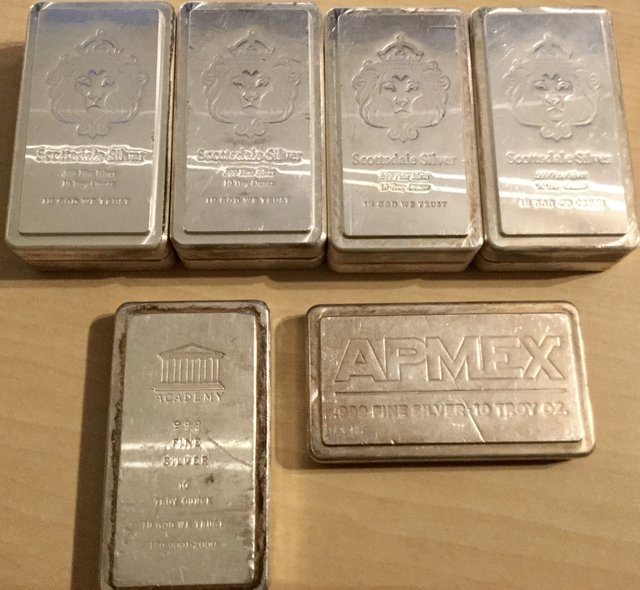 They're all fair game for the crucible except for maybe the Academy bar.
In the interim however,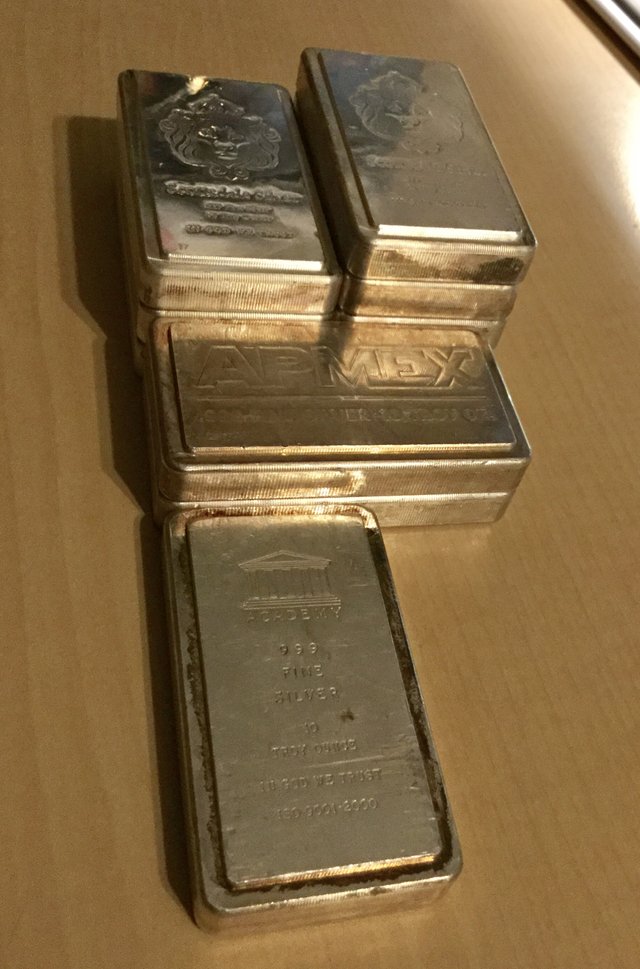 I'll just have fun stackin' 'em!
That's it for now folks, thanks for looking.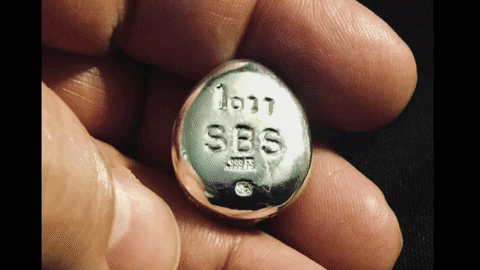 Please Comment, Follow, UpVote, & ReSteem


@SbsParts