The last "finished" piece of poured fine silver I have to show you is this.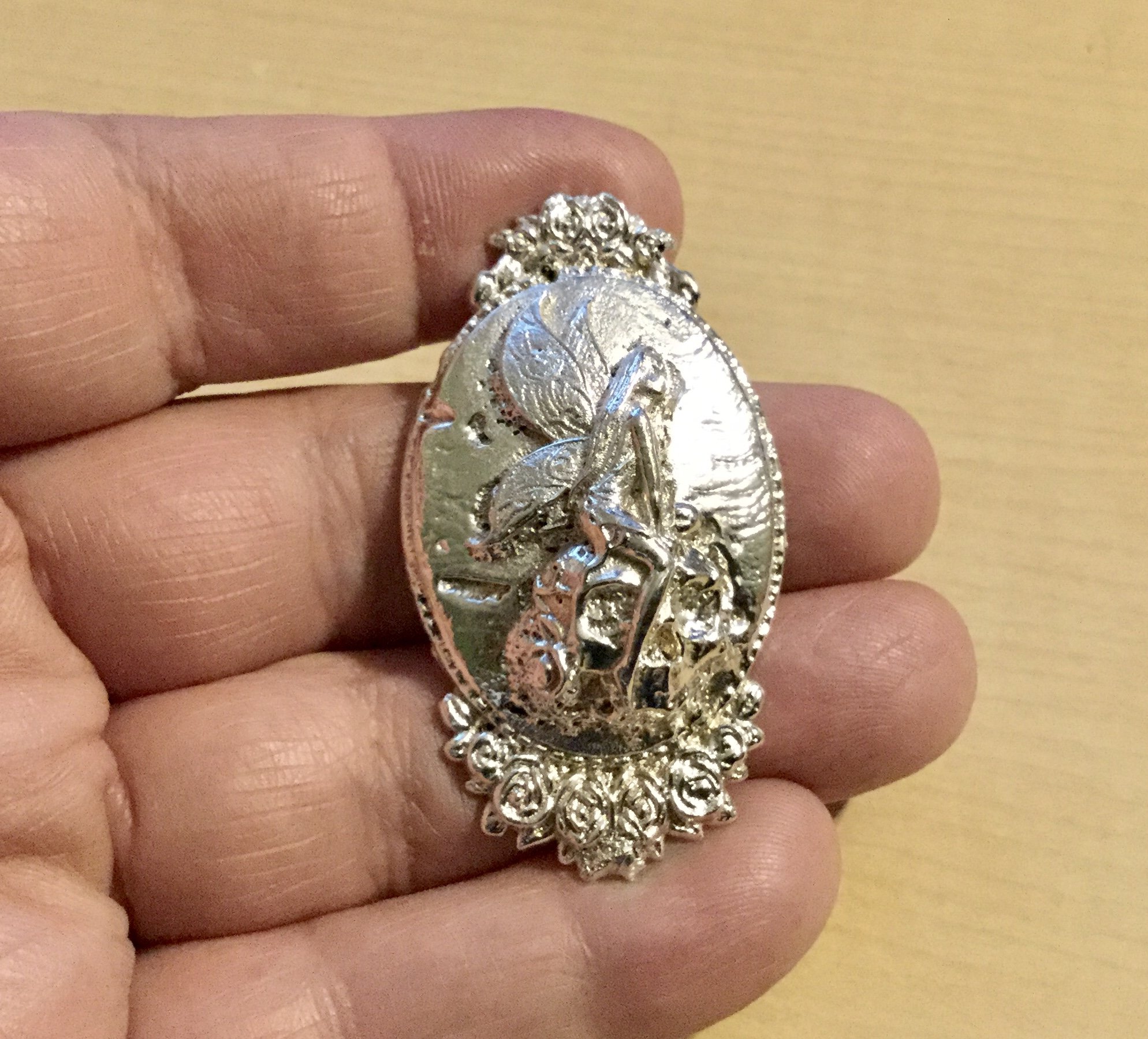 that's a skull the fairy is sitting on
Last that is, until I get back into my garage and finish another piece I may have waiting for a delivery of polishing tips.
Here's the back. I didn't care for the original brick pattern and I tried to smooth it down.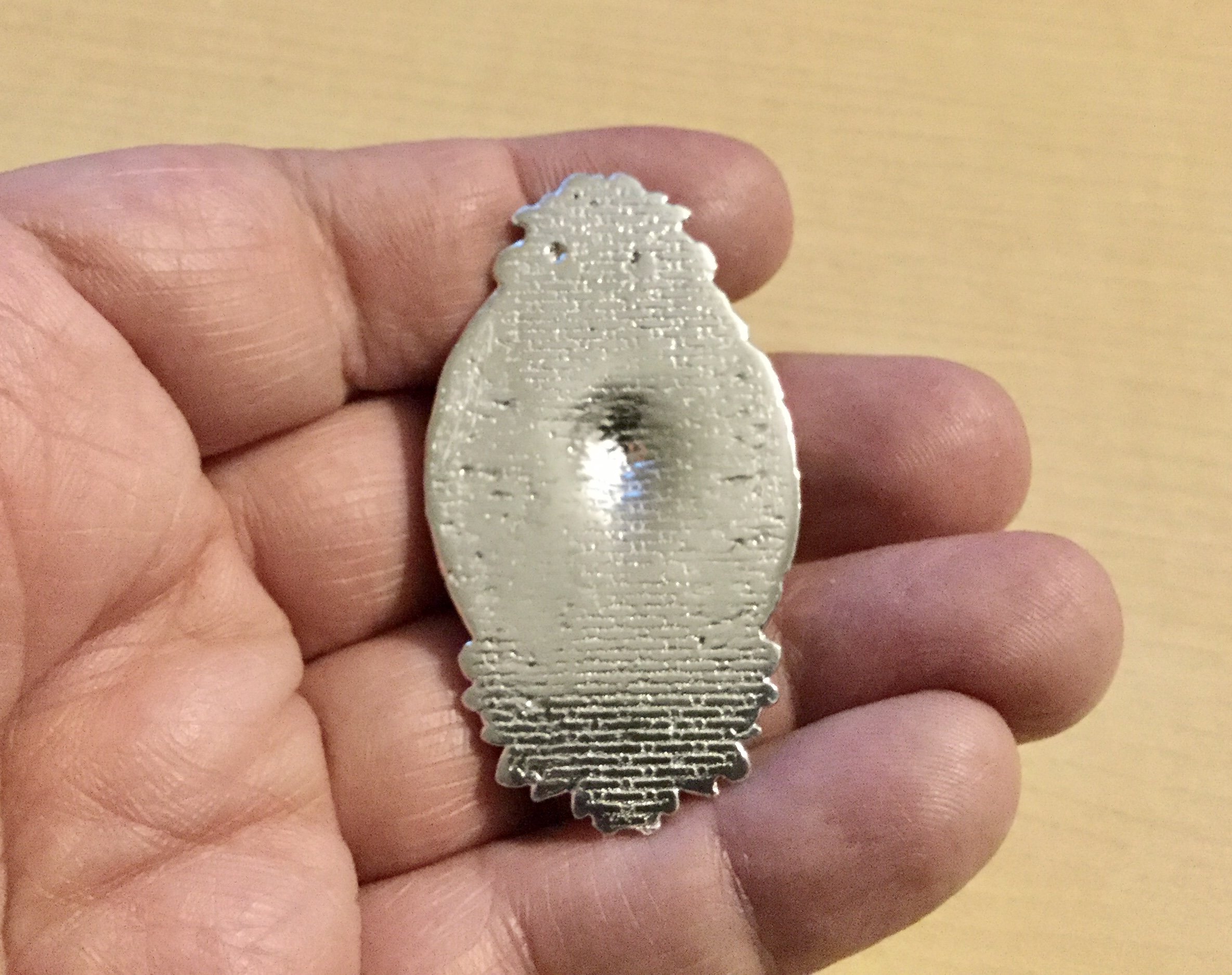 But then I ran out of polishing tips and... just decided to tumble it as is. I guess... not every piece needs to arrive at the exact point you envision. I kinda like this ;-) It's acceptable.
You know... I did tumble this, but maybe it's not finished. I may polish it some more. I may antique it. It's not stamped, hehe... Anywho, thanks for looking. Tomorrow should be the reveal on my "guess the weight contest #2". PEACE!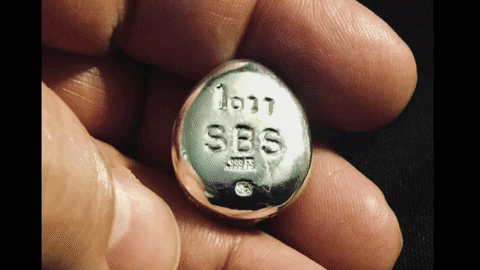 Please Comment, Follow, UpVote, & ReSteem


@SbsParts