Did you hear the one about the 10 oz A-Mark bar?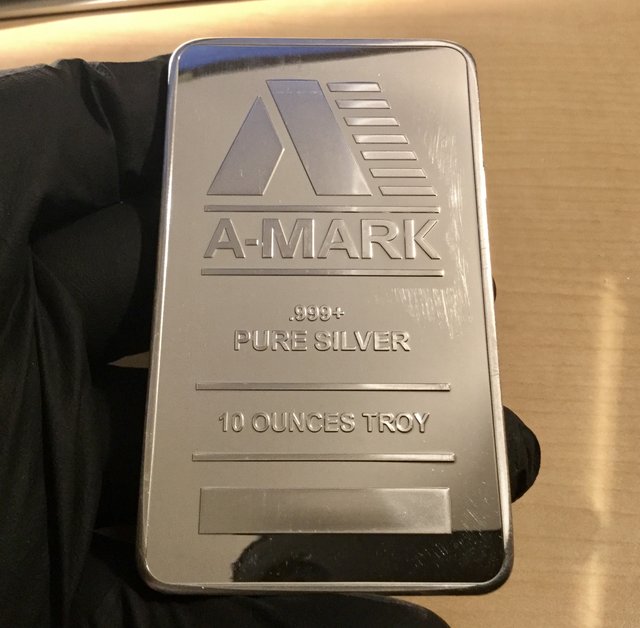 This almost looks like a cell phone case.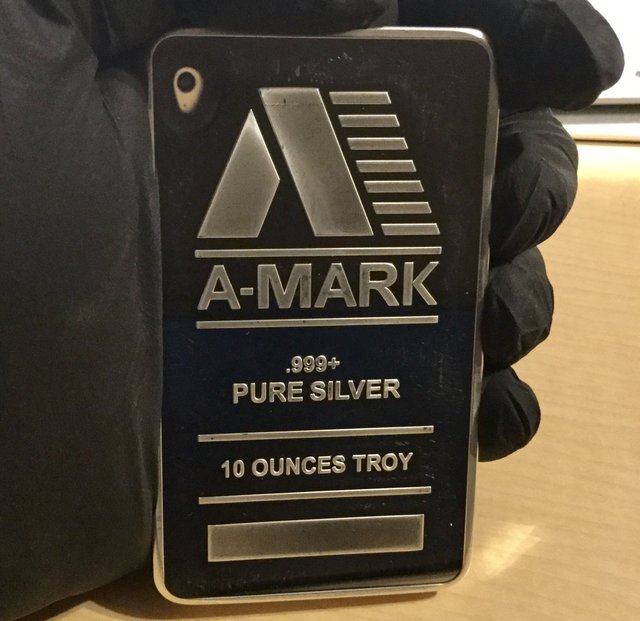 reflecting the camera lens on the ipad
The back... not sure what that smudge is.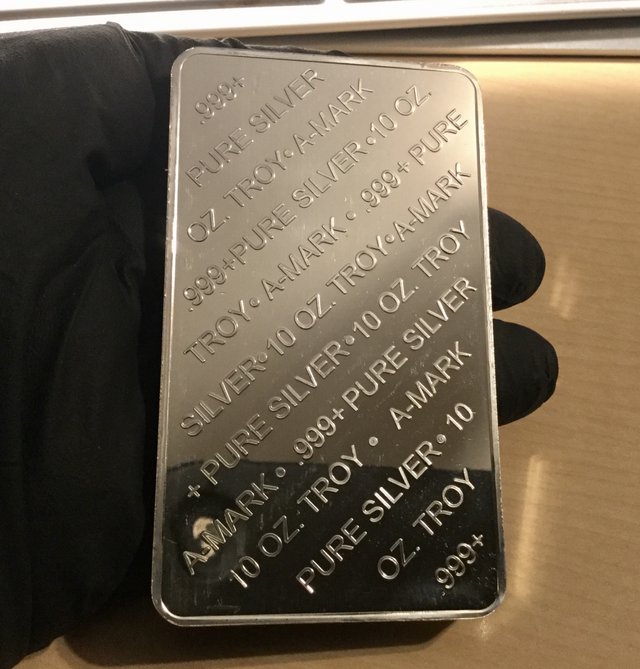 The edge... I like this bar. It's pretty!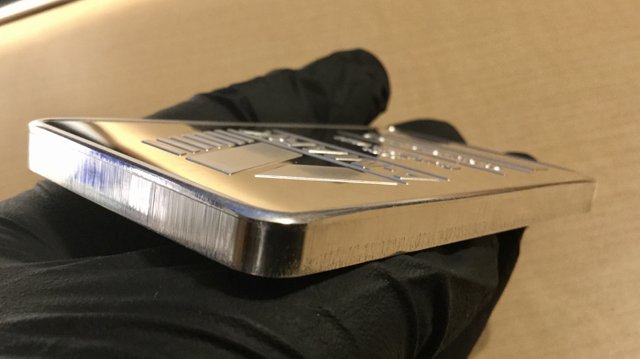 Lets have a big round of applause fot @SbsParts' collection of 10 ounce bars!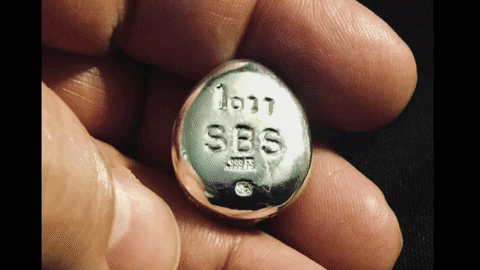 Please Comment, Follow, UpVote, & ReSteem