So here is my second Silver shield post on the unboxing yesterday 😉
The Cosmic King and Queen is awsome, but the first one I'm going to share today is one that I fell in love with at first sight 😍 badass!
So lets take a look shall we?
Fiat Nevermore from Silver Shield with Certificate of Authenticity. 1 Oz Fine Silver 2018
Limited edition Only 1660 copies embossed!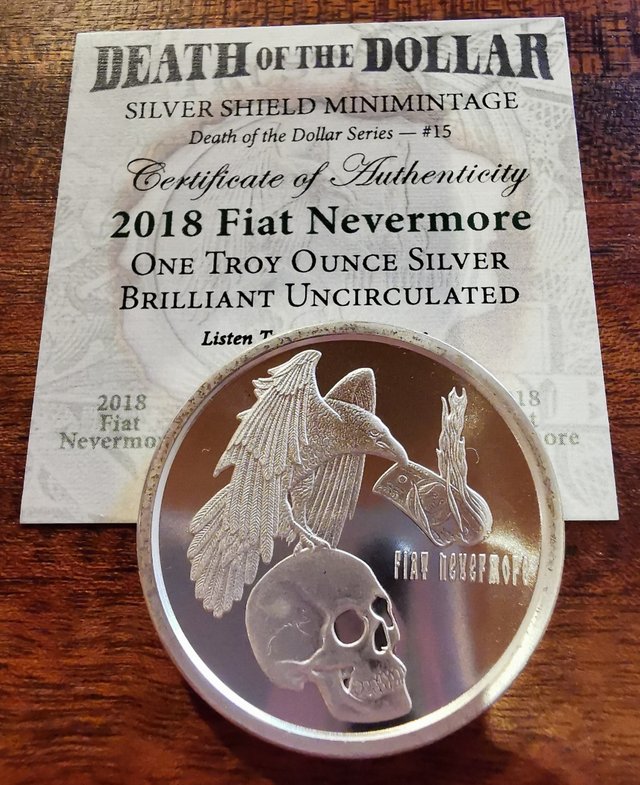 This is such a badass round and I Love the skull and the big bird holding the money!
Crap...Just thought of piratesunday🏴‍☠️ 🤔 Mabye I should have saved this one for that?Ohh.. Well.. Done is done 😜 lol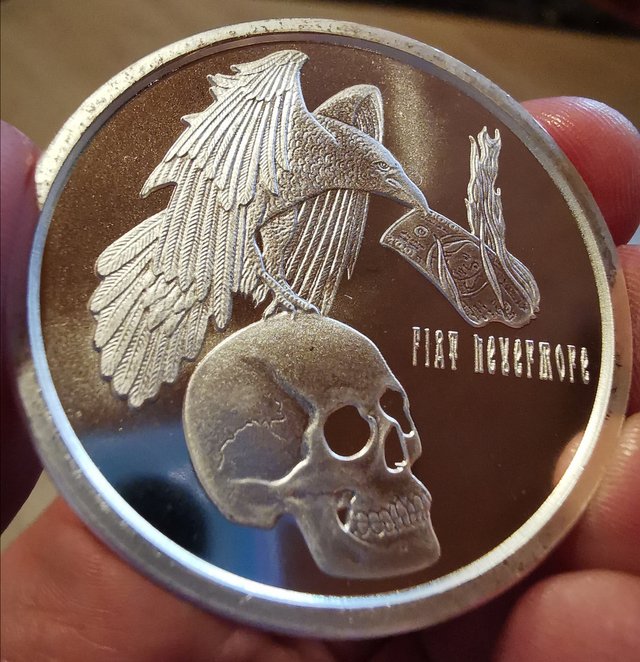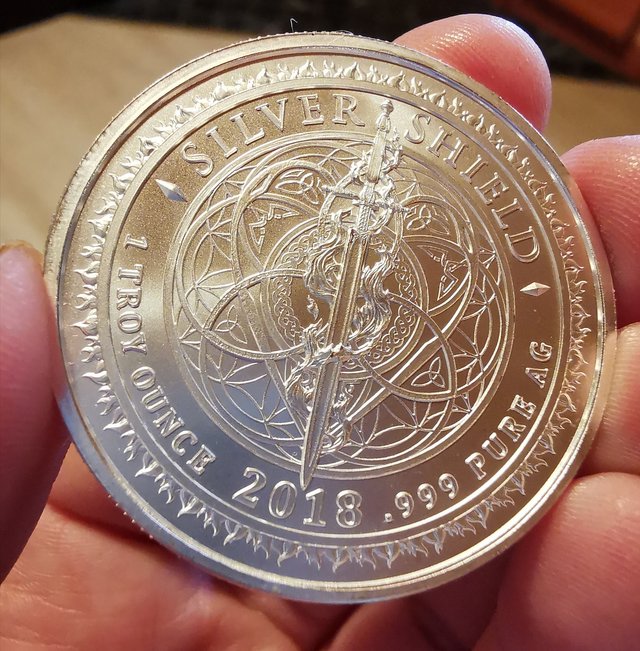 Can't really stop looking at it 😁 lol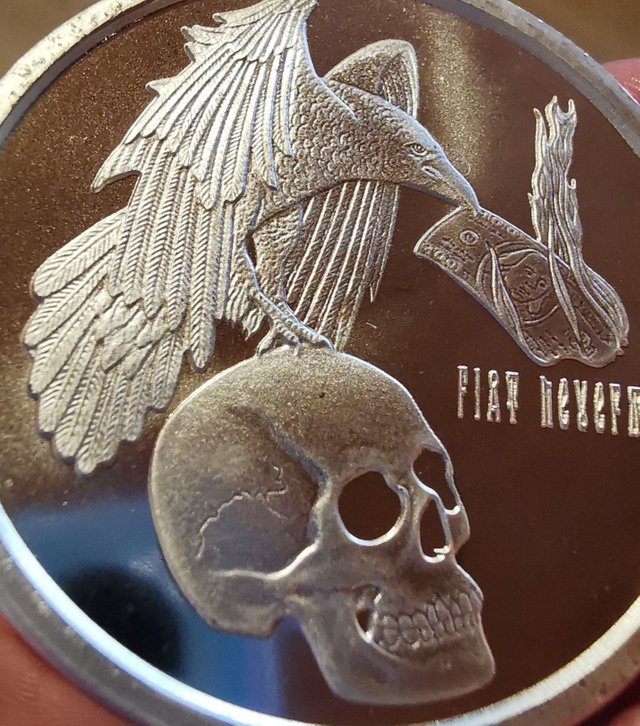 Is that a Raven? Or crow? That's in it? Anyone know? 😉
Sorry... I just had to do the happy skull dance.. Sort of.... Lol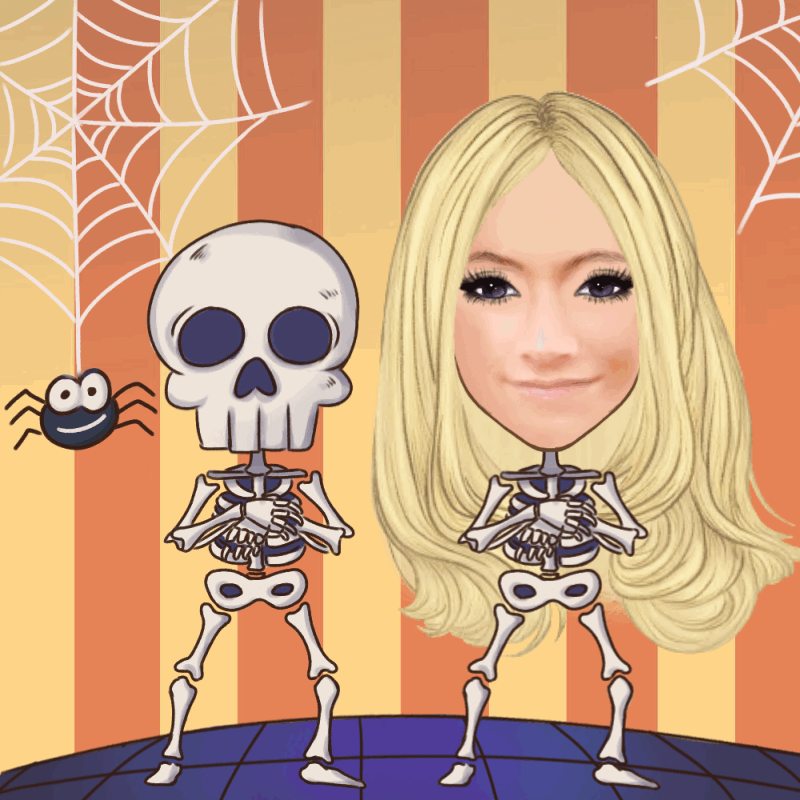 The other shield I wanted to share made me think of my sweet stacking Sister @silversaver888 🤗🌹🤗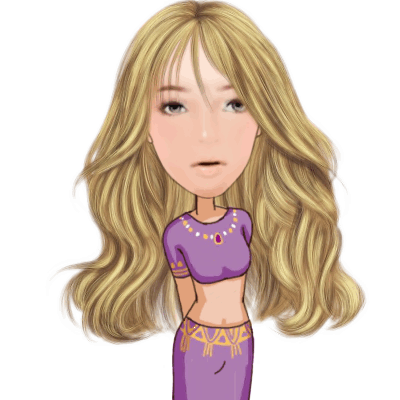 She has lots of Liberty Lady rounds and bars so I get the feeling you like em sis? 😜 Lol
Here is the shield version and its a good one 😎
Colossus from Silver Shield with Certificate of Authenticity. 1 Oz Fine Silver 2018!
Limited edition Only 1203 copies embossed!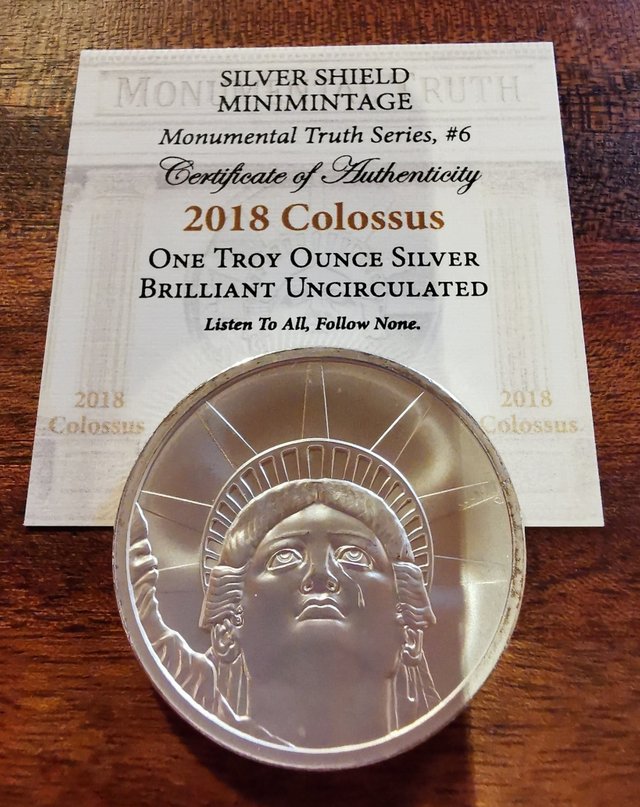 Pretty neat round would't you say?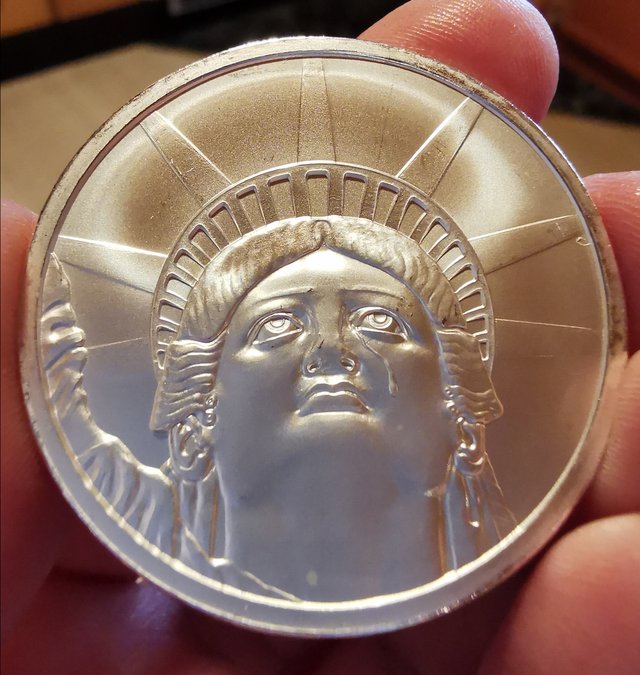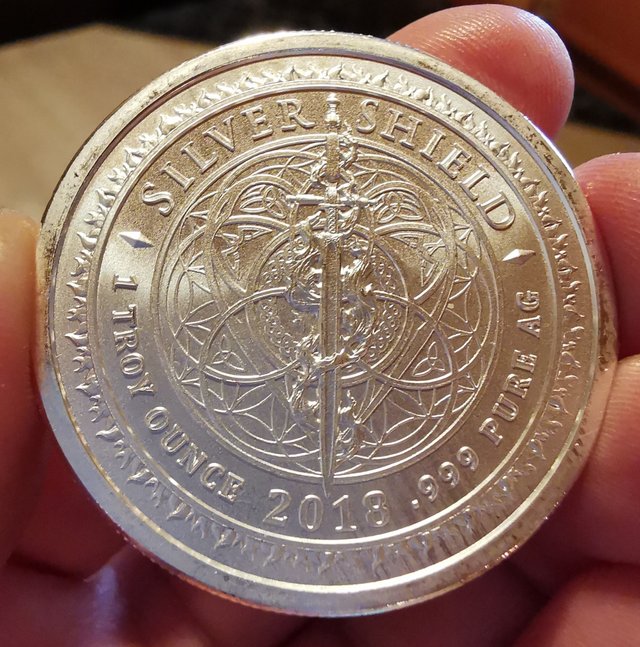 I say my silver shield collection is growing faster than any other 😜 but I don't mind.. Lol
Love silver shield!

And ofcourse I even have a bonus to share with ye today 😜 lol
This one is going to make you go a little .... Oooo😍 Nice!
2 silver bars with Christian message 2 oz silver 999 Jesus silver!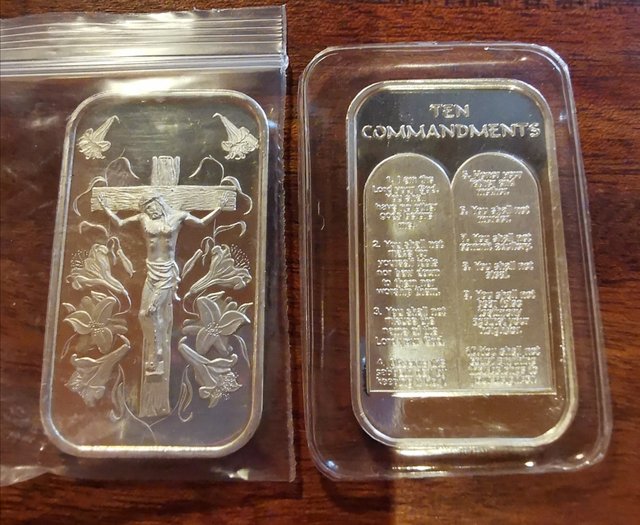 They are really cool and such incredleble details. Beautiful!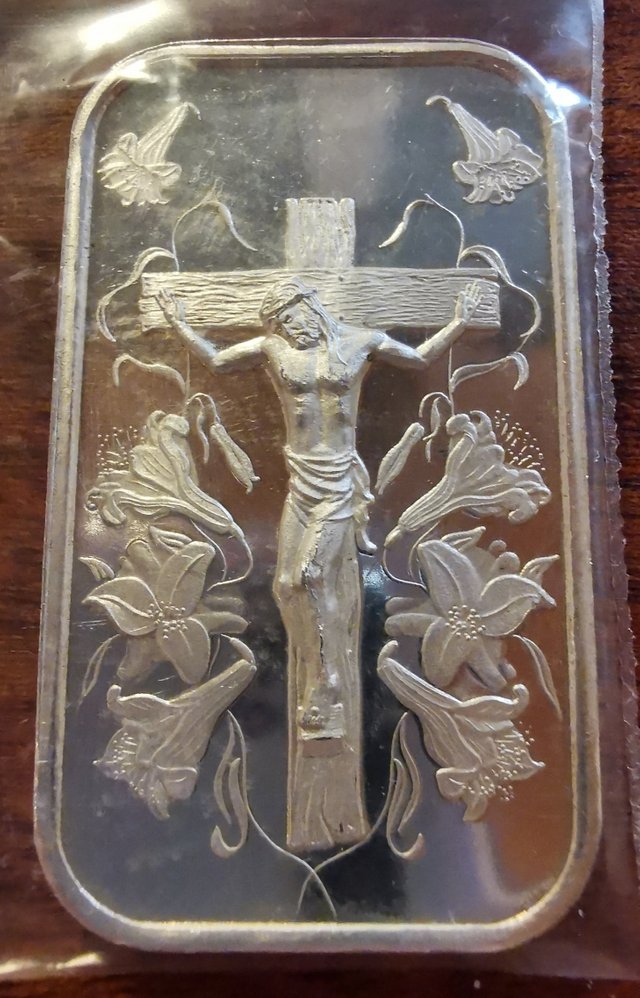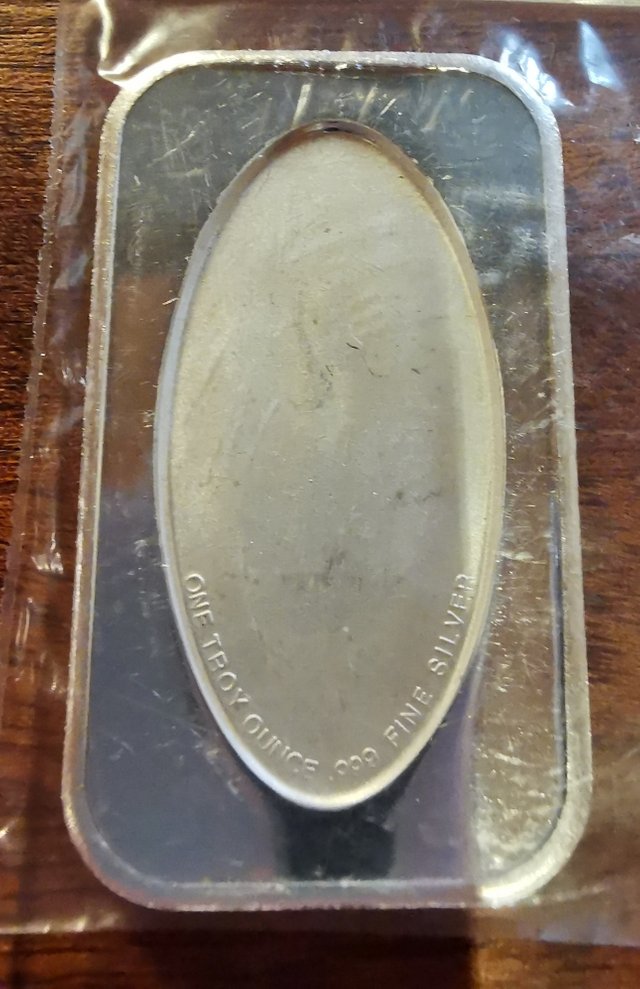 And here are The 10 commandments!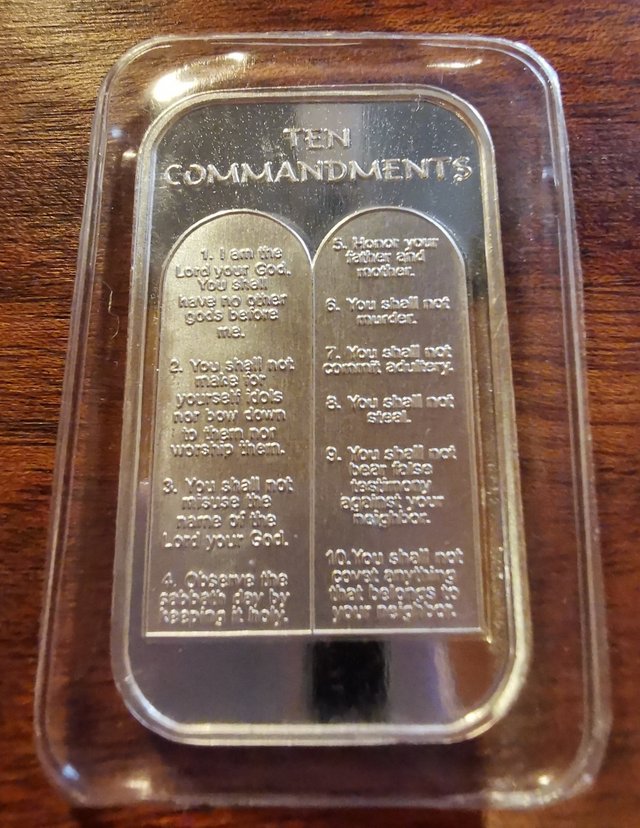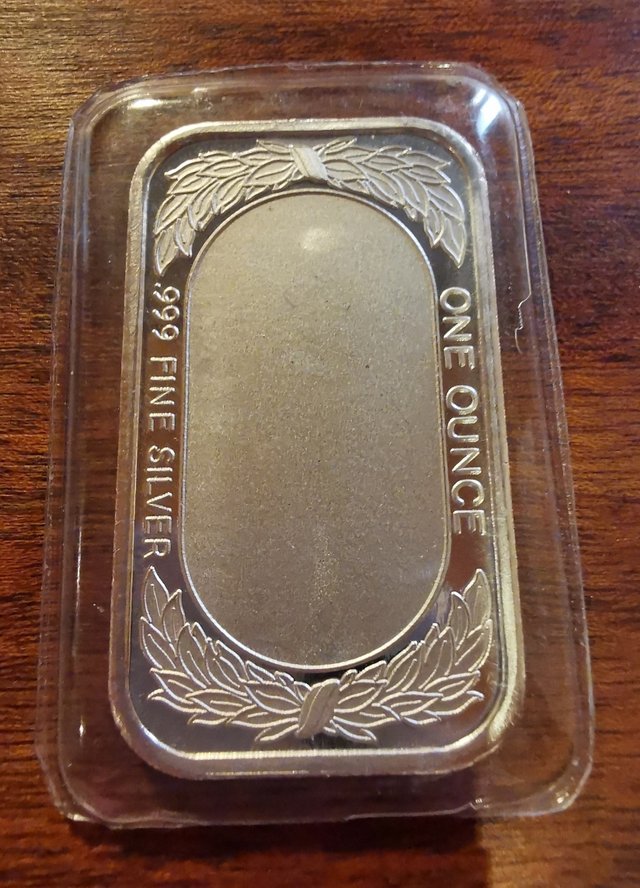 That was it my Amazing peeps 😎👍
Hope ye had a great time looking at the shiny silver... I sure was drooling 😜 Buwahahaha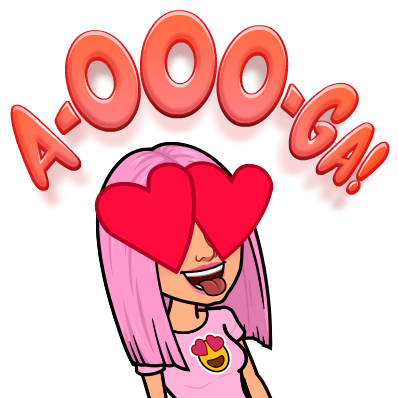 Have a wonderful week my sweet friends... and Don't forget to be YOU! I always am.. Even when my stackitus is out of Control...makes me think, se, smell, hear all in SILVER!

Live Your Best life and make someone smile Today 🤗 can make a BIG difference!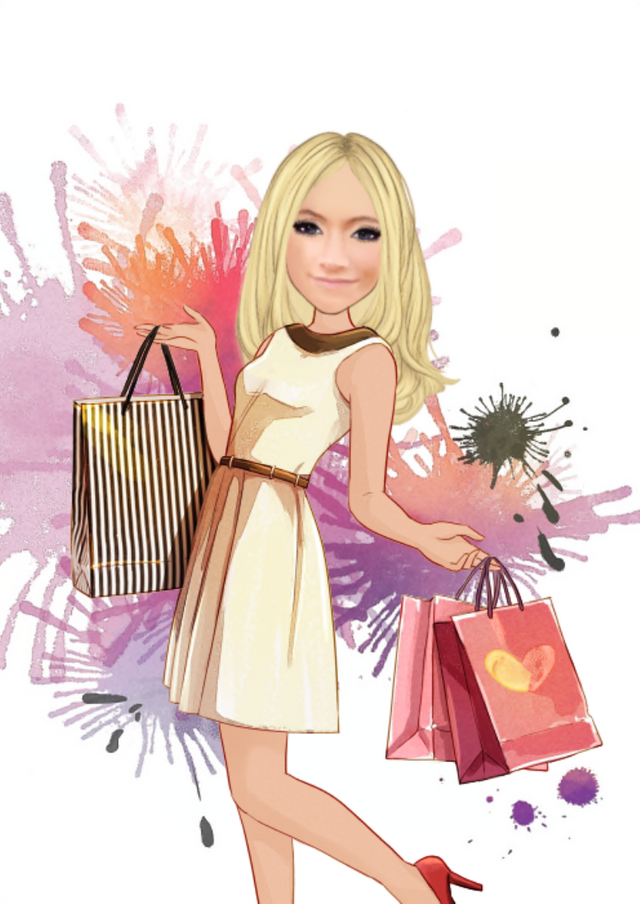 Much Love to Ya'll 🤗💞🤗
@saffisara is a Proud Member of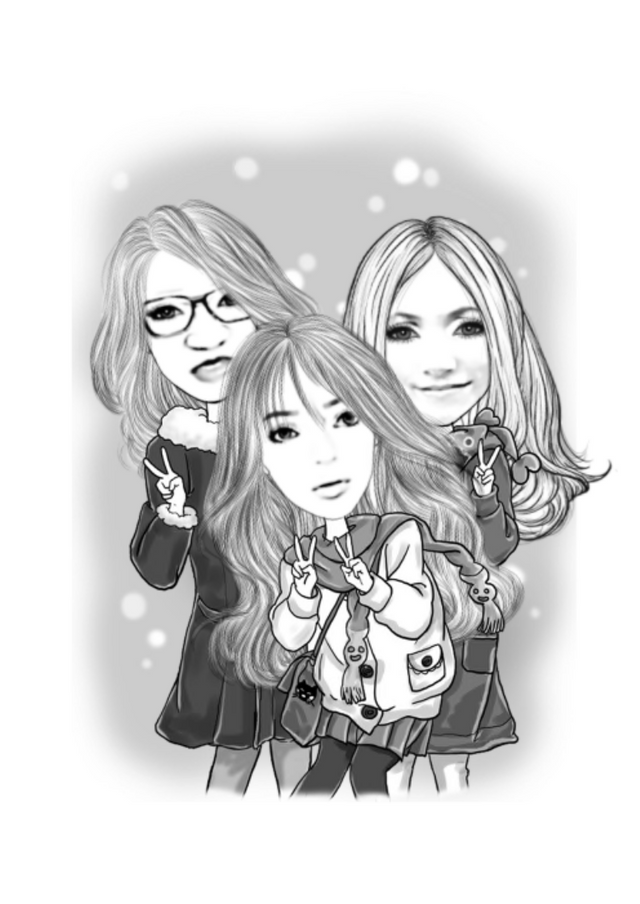 Stack On My Peeps! 😎🏴‍☠️
🎀✨✨✨✨✨✨🎀
Proud Member of the best family ❤️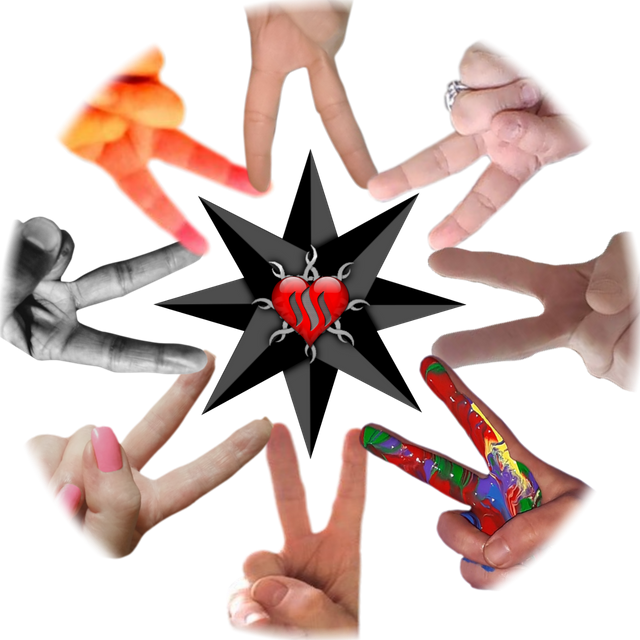 Peace - Unity - Family - #thealliance Amazing leader @enginewitty


Thank you @enginewitty for this badass banner 💞
Posted using Partiko Android