Created to commemorate the bicentennial of the War of 1812, this coin is part of a larger collection celebrating the heroes and events of the War of 1812, a formative event in Canadian history.
The HMS Shannon, a Leda-class frigate of the Royal Navy, won a bloody naval victory on June 1st, 1813, when she captured the American Navy's USS Chesapeake on what was called The Battle of Boston Harbor.
This coin is a 2012 $10 CAD weighting 15.87g with 99.99% silver purity and Proof finish, selectively gold plated.
Its mintage was 9,970 units and its issue price was $64.95 CAD.
The reverse features Canadian artist Bonnie Ross' depiction of HMS Shannon leaving the Halifax harbor during the War of 1812.
Behind the central image of the vessel, the docks and buildings of early 19th-century Halifax harbor line the left side of the coin, while on the right side a tall ship sails in the distance.
The selectively gold-plated cameo in the top right corner of the coin features the original figurehead from the Shannon's bow.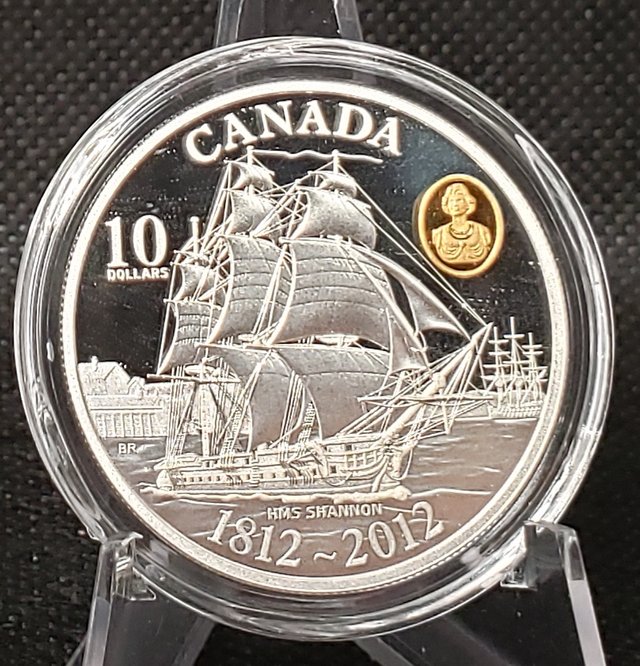 The obverse shows the effigy of Queen Elizabeth II facing right, designed by Susanna Blunt.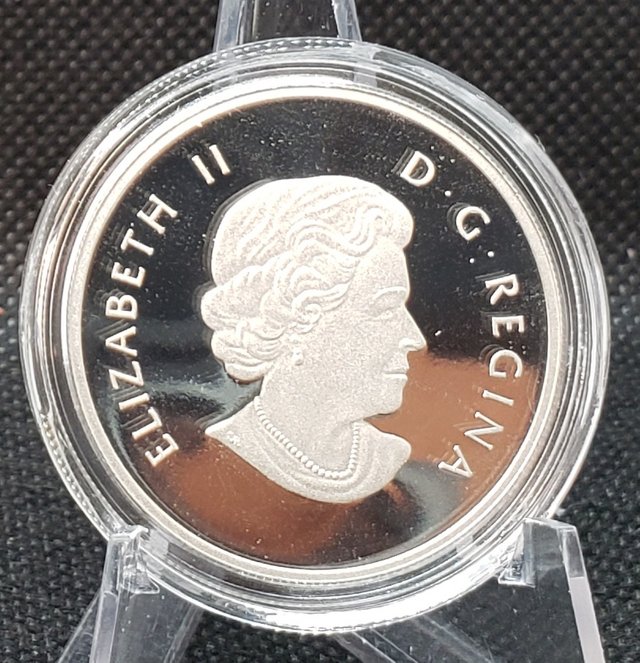 Thank you for reading. Please comment, upvote, resteem and advise me.