In 2014-2015 the Royal Canadian Mint issued a series called "Exploring Canada" celebrating the adventurous and courageous spirit of Canada's pioneering explorers.
Each $15 CAD coin weights 23.17g (0.75oz) with 99.99% silver purity and Matte Proof finish. The issue price was $54.95 CAD each.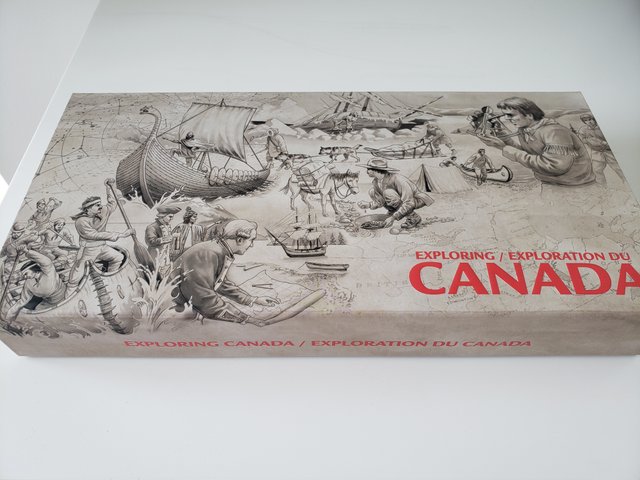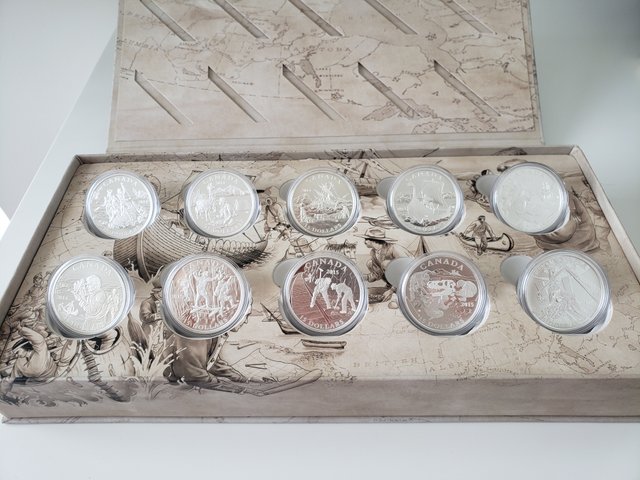 The first is "The Voyageurs". It shows five voyageurs shooting the rapids aboard a birch bark canoe, their diverse manners of dress reflecting the various degrees to which they adopted Native ways of life. Its mintage was 7,905 units.
The second is "The Gold Rush". It features prospectors on a quest for gold. One is crouched in the foreground panning in a riverbed while a second stands on a rocky outcrop surveying the land for another potential site. Its mintage was 8,001 units.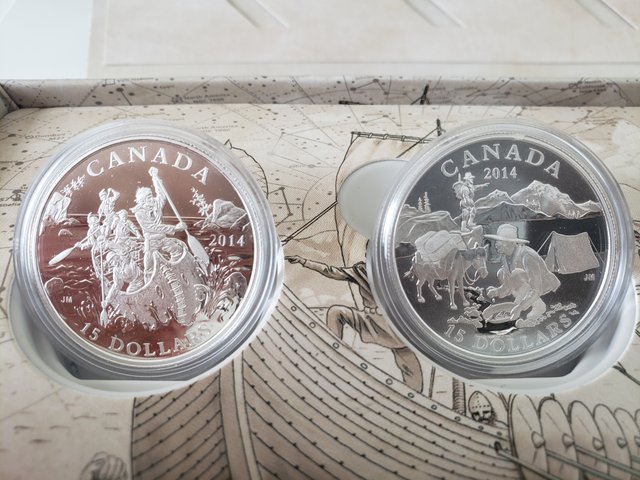 The obverses feature the effigy of Her Majesty Queen Elizabeth II by Susanna Blunt.
Thank you for reading. Please comment, upvote, resteem and advise me.