Are you ready? Well then, lets get this started.
You see, way back in the day a cool cat by the name of @sevinwilson had the genius idea to create a 1 oz steem silver round. It took him awhile to get all the issues ironed out but before we all new it, we where holding a real steem silver round. Now I will be the first to admit that the 1st steem round did not get the attention that it needed on the presale. Once they where released it was the hottest thing on steemit and they went quick, and at a secondary price that was crazy high. Now the designer of the 1st round was none other then the talented @bearone. Here take a look at the 1st ever steem silver round.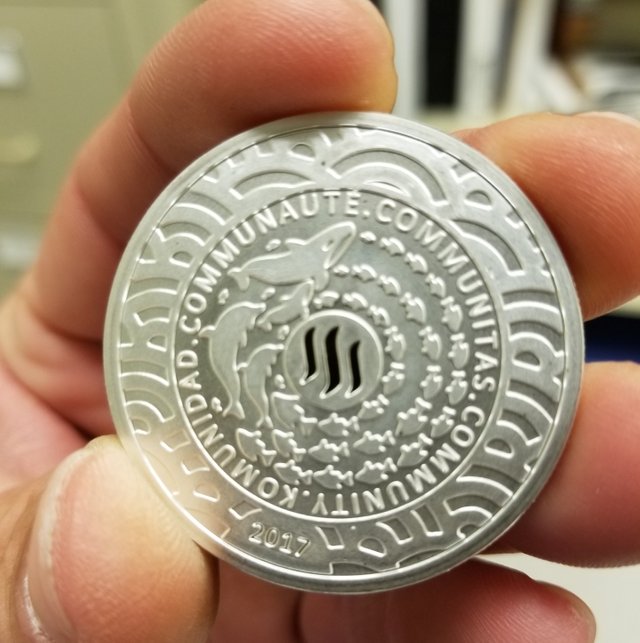 Ah....there she is, shes a beaut isn't she. Well once she was released, like I said steemit went crazy and suck up all 1500 of them real quick. So with that being said it wasn't long before talks where opened up about release number 2. Steem price was almost at its peak and it seemed right to move forward with the 2nd release. So @sevinwilson opened up the design contest and the response was amazing. It was a tight race but steemians had voted and the results where in, design number 2 was was ready to go to the Mint. Now design number 2 was an awesome follow up to the 1st release. It was created by #steemsilvergold very own @welshstacker. Here take a look.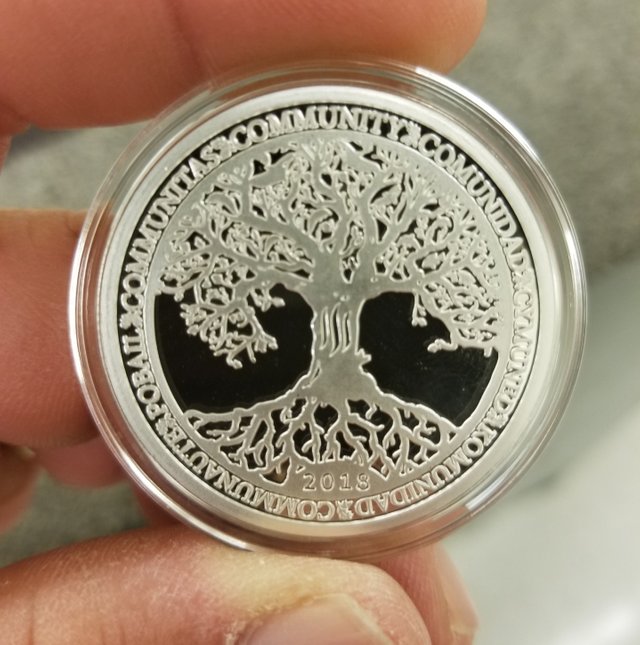 Well fast forward to present time... unfortunately @sevinwilson will be a silent help on this years release. I have been in close talkes with Sevin and I think we are ready to get this started. Now before we kick this off, I want everyone to understand that @sevinwilson is the creator of this program and everything that will have to do with the 3rd release will be ran by him for his approval. So lets get started.
This is the offical opening of the design contest for the 2019 Steem silver 1 oz round.
Entry period will be open for 30 days. This will allow steemians time to create another master piece.

All entries will need to be posted on the #steemsilvergold discord channel. There has been a special tag set up for this. Picture to follow below.

Once the entry period expires, there will be a 14 day vote period (giving all steemians enough time to vote.

Once voting ends Pre-sales will start.

Important All entries must be posted on the discord channel with a link to your original submission.

Winning design creator will be award a prize. Prize will be determined at a later date.
Here is your discord invite link https://discord.gg/ZzpFbfT
Here is a screen shot of the area to post submission link

All entries must represent steemit, must be a good follow up to the 1st and 2nd release. Entries submission will expire on April 10th 2019
Lets continue this tradition, we will need resteems on every post about the 2019 steem silver round. As most of you know, posting on steemit has seen a decrease over the past 3 months. This is why it will be very important to resteem every post that has to do with the 2019 steem round.
Special thanks to @sevinwilson, thanks for your support and the opportunity to continue this tradition.
Happy designing.