The Steem, Silver, Gold Community...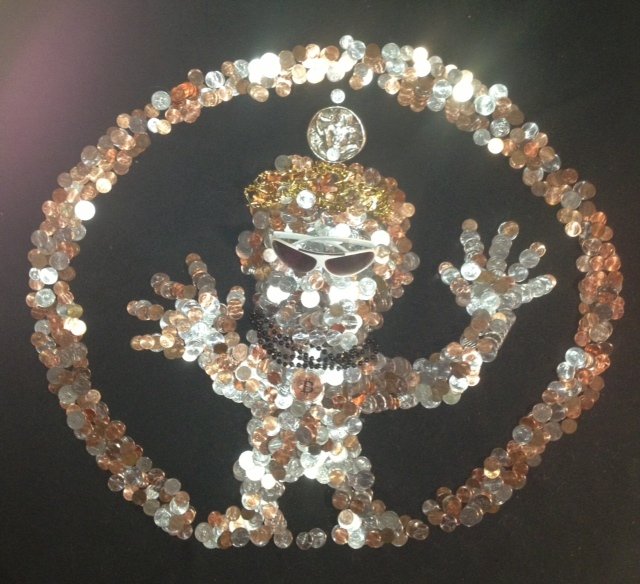 I often wonder if I made a little difference with my Wild Imagination...
Will I be the one to receive the Nobel Prize, or will someone else be taking the Credit...
Will my Portrait be on one of the Corrected Silver or Gold Coins, after I'm Dead and Gone...
If so, I wonder what the Date will be...
Anyway...
I do think I came up with a Simple Solution for returning to a Silver and Gold Backed Monetary System...
It actually only needed a few Weight and Face Value Corrections on our Silver and Gold Coinage...
Removing the 90% Silver from our Common Coinage, was probably a Very Wise Move...
I'd love to know if my Monetary Vision was already thought of (back in 1965) when our Clad Coinage began...
Our Common Clad Coinage, fits in perfectly with what I came up with as our Corrected Silver and Gold Coinage...
It was just too perfect to be a coincidence...
I liked the idea of Electronic Dollars, the 99 Electronic Cents and the 99 Decimal Cents...
That was a must have, once it became obvious to me that our Common Coinage needed to increase 100 Fold in Spending Power, in order to "Remove and Replace" the Fiat USD's...
How else would we have been able to make Exact Change for a One Cent Coin...
Then there was the Paper Coinage that would Range from One Cent to One Hundred Cents...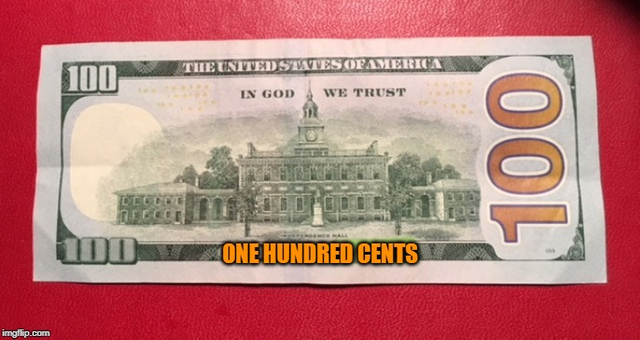 I'm sure I'll like having Folding Coinage in my Wallet...
There is a lot to be said about Electronic Coinage, but I like the Privacy Factor, when it comes to Cash Payments...
Paper Coinage will also make better looking "Tips" when I go out to eat...
Our Common Coinage will be a "Once in a Life Time" opportunity, for those People with full Piggy Banks...
It turns out, that our Common Coinage and it's Legal Tender Status will save the Day, when the Owners of the Fiat USD's try to move us into their Great Digital (Slave) Units...
The Great Reset they have in mine, will turn us all into Slaves, who own nothing...
If we want to eat, drink and be merry, we will have to be Good Slaves, and do what we're told...
I have to believe that "We the People" have a back-up plan...
Let me know if you think I'm onto something...
Brought to you by @pocket-change...
January 13, 2022... 18.7 Hollywood Time...