NO NEWS IS GOOD NEWS...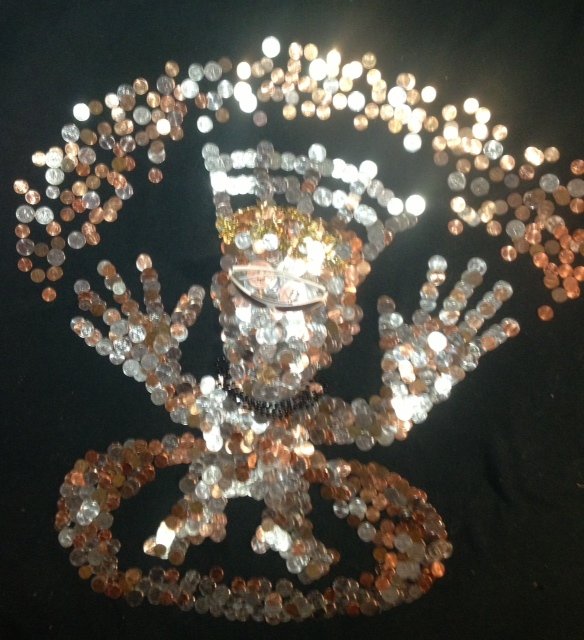 I haven't heard of anything bad happening today, so that's good...
If anyone watches USAWATCHDOG, Greg Hunter has a great interview with Cliff High...
Cliff High thinks we're getting close to a New Dollar that will replace the current USD...
I don't really have much to add today...
I've been getting up early in the mornings and Planting Flowering Vines in my New Garden Rooms...
It's all looking very nice...
Naturally, it will look much better in a Few Years...
I'm able to plant on both sides of the 150 Feet of New Fencing...
I wish I was able to sent photos to my computer, but my Cell Phone refuses to send them...
I'm always too busy to get the problem taken care of, but if I ever do, I have plenty of New Photos...
To make a long Story short, I think U.S. Clad Coinage will "out-perform" Silver,Gold and all the Crypto Currencies...
And this is after knowing that Gold will go to the Moon, and Silver will go to Mars...
I don't think any of the Crypto Currencies will be able to Compete with our United States Electronic Coinage...
I'm sure Profits can be made until they can't, so be careful with your Cryptos...
If I cash in my Steem now and buy U.S. Coinage, I could probably pay Cash for a House that's currently selling for $400,000 in Fiat USD's...
I figure for $5,000 in Clad Coinage, I'll be able to pay Cash for a $500,000 Home, after the Monetary Correction...
Wouldn't that be Sweet...???
Let me know what you think...


Brought to you by @pocket-change...
September 11, 2021... 17.0 Hollywood Time...