The time has come to place your orders for the steem silver coin. Stock is limited and we expect the mintage of 1500 to sell out quickly.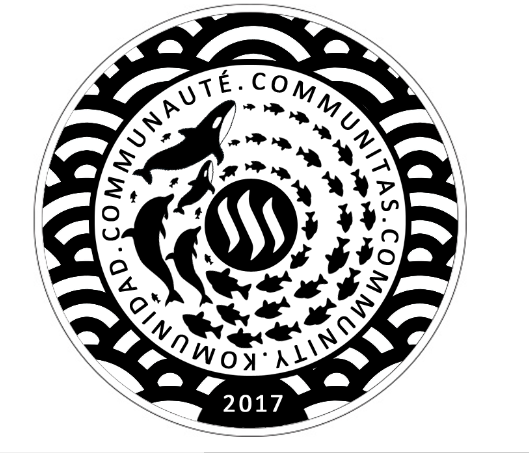 This is the wining design by
@bearone
, you can read her explanation of
the design here.
We have been able to get the site running in USD and have also been able to offer Bitcoin payments. There are slight fees associated with credit card/paypal payments, smaller fees for BTC payments, and no fees with Email Money Transfer(EMT)/Interact Payment options. This is reflected in the coin prices below.

Credit Card-$24.50USD
Bitcoin-$24.00USD
EMT-23.50USD




Pay attention to this box at the time of order on the product page.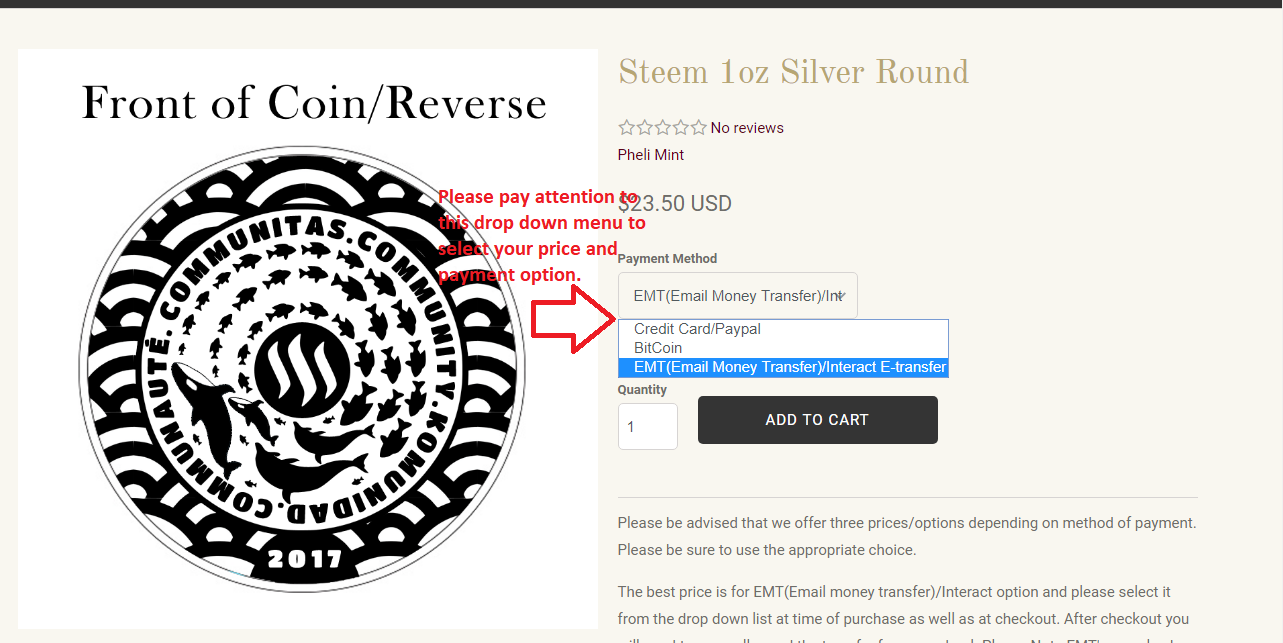 Make sure your payment method corresponds.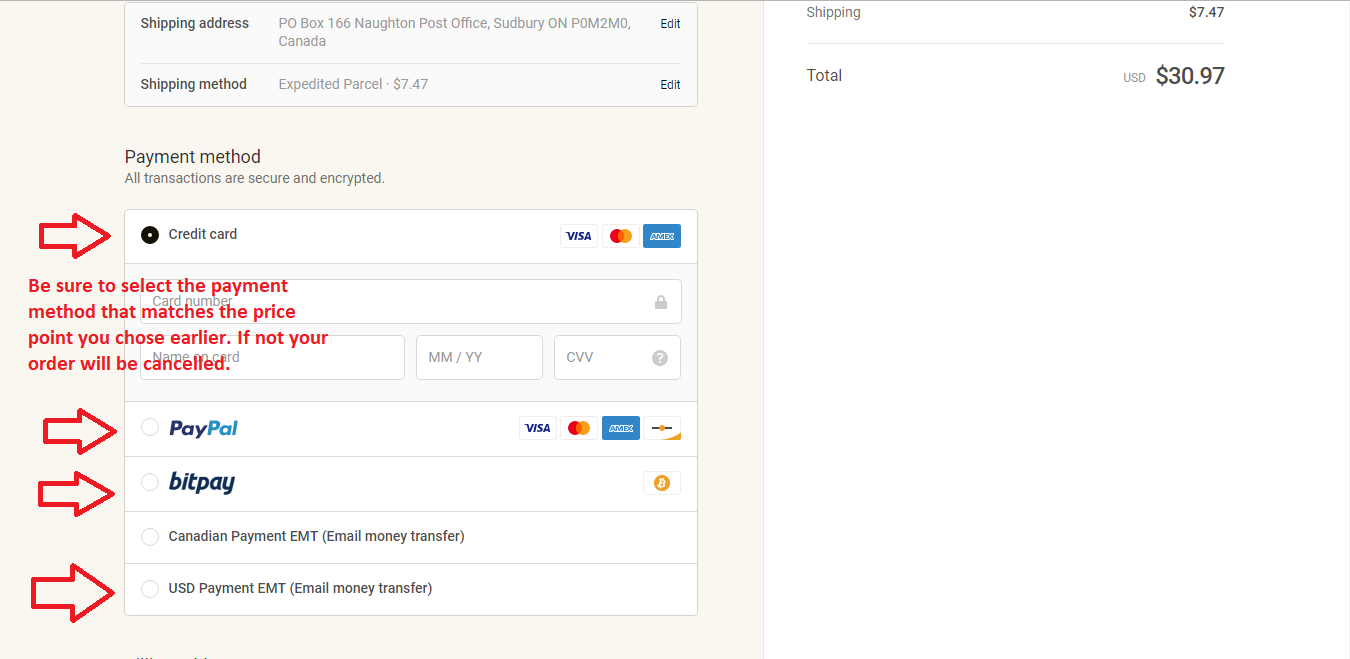 We also offer worldwide shipping and the prices will be determined at the time of checkout, here are a few examples. If you country does not automatically populate, please email us at phelimint@gmail.com and we will get you a manual quote.
Canada and USA-Approx $10-15
Europe-Approx $20.
Australia/New Zealand Approx-$30.

There are group buys being arranged by @buggedout for Australia and @silverstackeruk for UK. These users will order on your behalf and ship within your country to save on shipping. This service is only available for orders less than 5 coins. If you are ordering 5 or more please order directly from us. Those user will either start a comment thread below or arrange a new post at there discretion, but I will provide updates in the next post. If any other established and reliable steemians are able to help with group buys if your country please comment below.
Please be aware this is still a preorder and we expect to have coins available to ship within 4-6 weeks.
We will keep you updated throughout the whole process so be sure to follow us
@phelimint
.
Be aware you may also order any other silver products available on our site at the time of purchase and it will all ship together when the steem coins arrive
The current stock available is for the first 1000 coins we ordered and were able to pay for before the silver price started to rise. The remaining 500 coins may be slightly more expensive depending on silver price at the time of purchase.
We have also already collected payments for 540 Coins for early preorders.
The following users will need to pay for your preorders or contact us ASAP as we are no longer able to hold your coins.
@goldkey, @sirstacksalot, @helios, @tremendospercy.
As well this a reminder mention to the following users who expressed and interest earlier.
@mattclarke, @shellyduncan, @wakeupworldnews, @missiontothemoon, @stephen.king989, @generation.easy, @thereikiforest, @lesvizable, @silvernova, @kevinkarron, @timitwist, @stackin, @thelifeofbrian, @grizzman, @guarddog, @stnwllstrtgc, @agscotskiwi, @owenwat, @yaboyjon, @jacobcards, @ironshield, @edthecanadian, @flemingfarm, @agcrypt, @swenger
Hopefully I covered all the details you need, if not please remind me in the comments.
Any other questions please email us at phelimint@gmail.com or find us on discord phelimint #3565.
I want to take a quick moment to thank everyone who helped make this project a success
It has been a wild and hectic few weeks getting everything organized and ready for this. This has always been a passion project for us and we continue to work full time jobs.
Thanks to everyone for your interest in this project and your support and patience while we got out website ready!
Thank to @sevinwilson for coming up with the great idea and putting it out there to the community. We really appreciate he saw the value in having a small business ran by a fellow steemian take part is this project and immediately reached out to us. He also hosted the design contest, designed the obverse and helped to collect preorders before we were ready to accept USD and Bitcoin.
Thanks to @bearone for your amazing winning design and also to @rocksg, @silverstackeruk, and @sevinwilson for also submitting some really great designs. Check out this post to see them all.
Thanks to @thedamus, our #steemsilvergold bitcoin/cryptocurrency guru, who was so supportive and spent a lot of time helping to guide me through the process to accept bitcoin on our store and also test and explore all our options.
Thanks to @buggedout and @silverstackeruk for reaching out to us to help with group buys.
Please everyone spread the word, and don't delay if you want to own one of these silver rounds!