Today, I share a new piece, just arrived fresh yesterday. The fierce Zi:Sin Canis!!! From the Korean mint.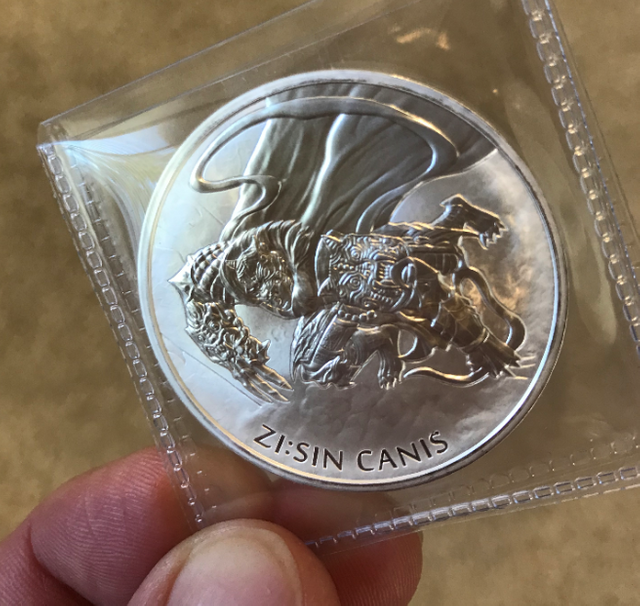 On the back, the shield and security feature showing the 999 silver purity at this angle.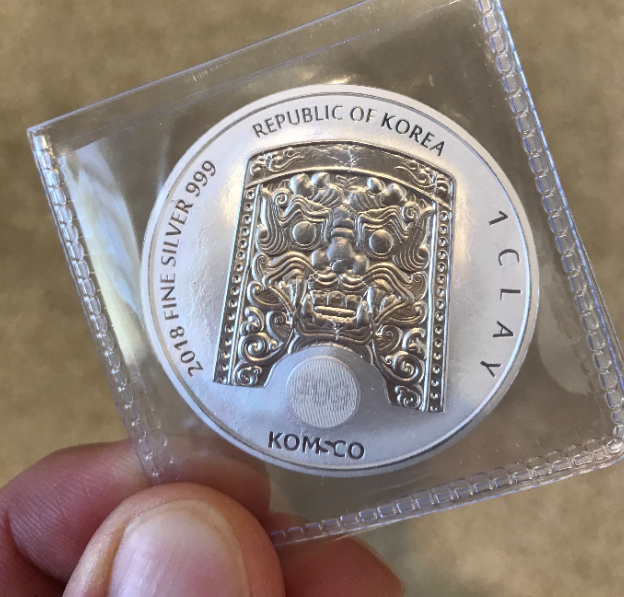 And a slight change in angle shows the 'Ag' symbol of silver.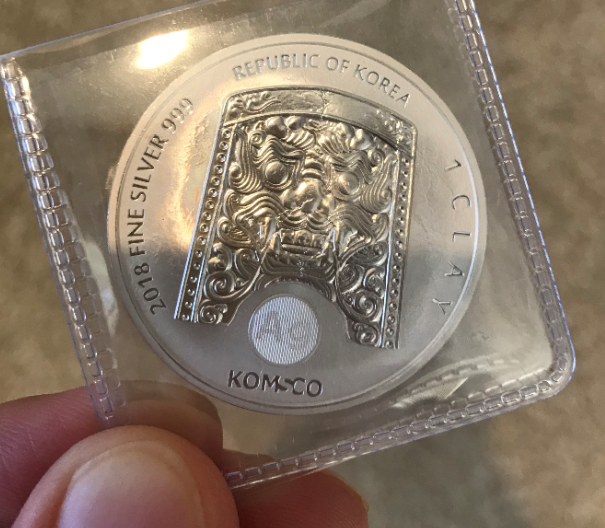 Write up from JM Bullion
In Korean culture, the Zi:Sin are the 12 Guardians of the world and serve as the heads of the armies of god. These individuals lead the armies of god into battle against any evil force that seeks to enslave and oppress mankind. Canis, like each of the other 12 Guardians, brings his own unique skills and powers to bear in the battle against evil.
On the reverse of the 2018 1 oz South Korean Zi:Sin Canis Silver Medal is a depiction of the warrior known as Canis. Reflecting some of the features of a dog, Canis is a loyal and reliable leader. Canis is alert at all times and faithfully sits at god's side to offer protection 24/7 against any evil. Canis is also known as the spearhead of god's forces, standing at the front of the armies when they march into battle.
The obverse of all 2018 South Korean Zi:Sin Canis Medals features the depiction of Do ggae bi. This creature is known to mankind as something similar to the hobgoblin of Western culture. His ugly face is powerful enough to ward off evil spirits and was frequently hung by Koreans on the edge of roofing tiles to protect their homes.