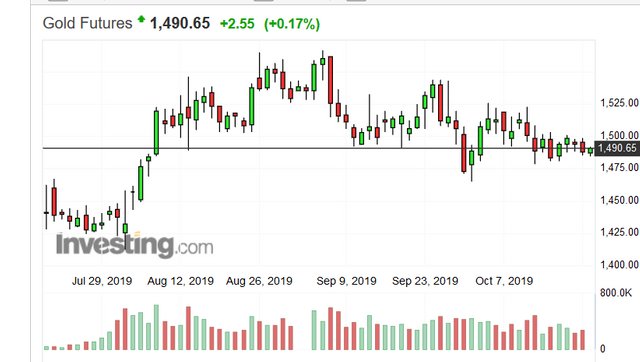 Gold is holding along the neckline with a lot of sideways action.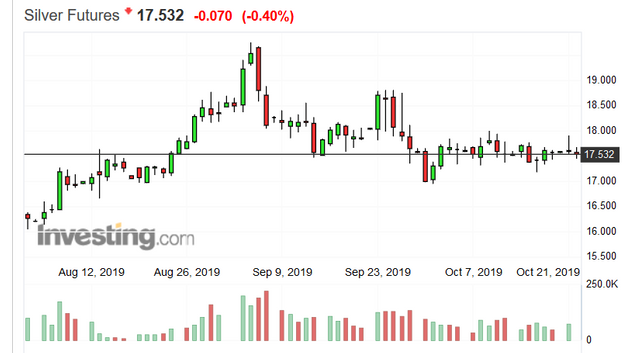 Silver is in a very similar situation, with a tightening up of the range.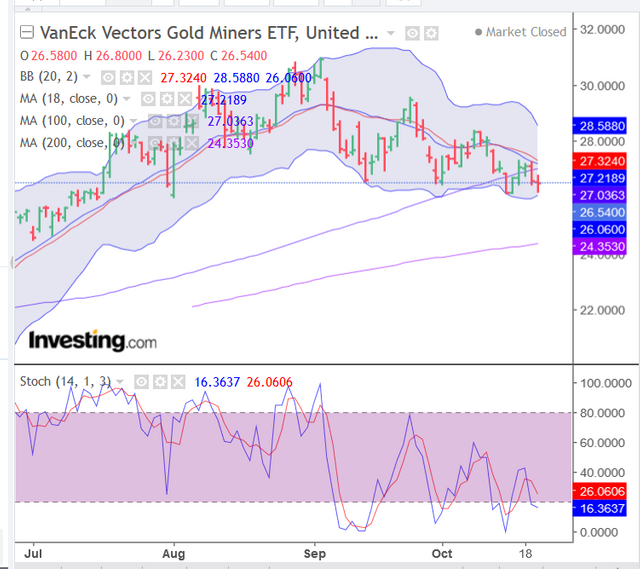 The Miners had a real scare today taking out yesterday's low, but clawed their way back for a much smaller loss.
What must be of concern to the bulls is that the 18 day moving average is crashing down closer to the 100 day moving average. If there is a crossover look for further downside action.
Peace out and stack on!