SILVER EAGLES AND SILVER DOLLARS
Today's Coin Shop Visit unveiled a couple of Silver Eagles and a set of Silver Dollars
American Silver Eagles
The American Silver Eagles are actually pretty nice for only $2 over spot. These are not dirty but they were with the 'junk' Silver Eagles. Basically, my local coin shop sells all circulated Silver Eagles at $2 over spot and they consider them as 'junk' or 'less than perfect' Silver Eagles.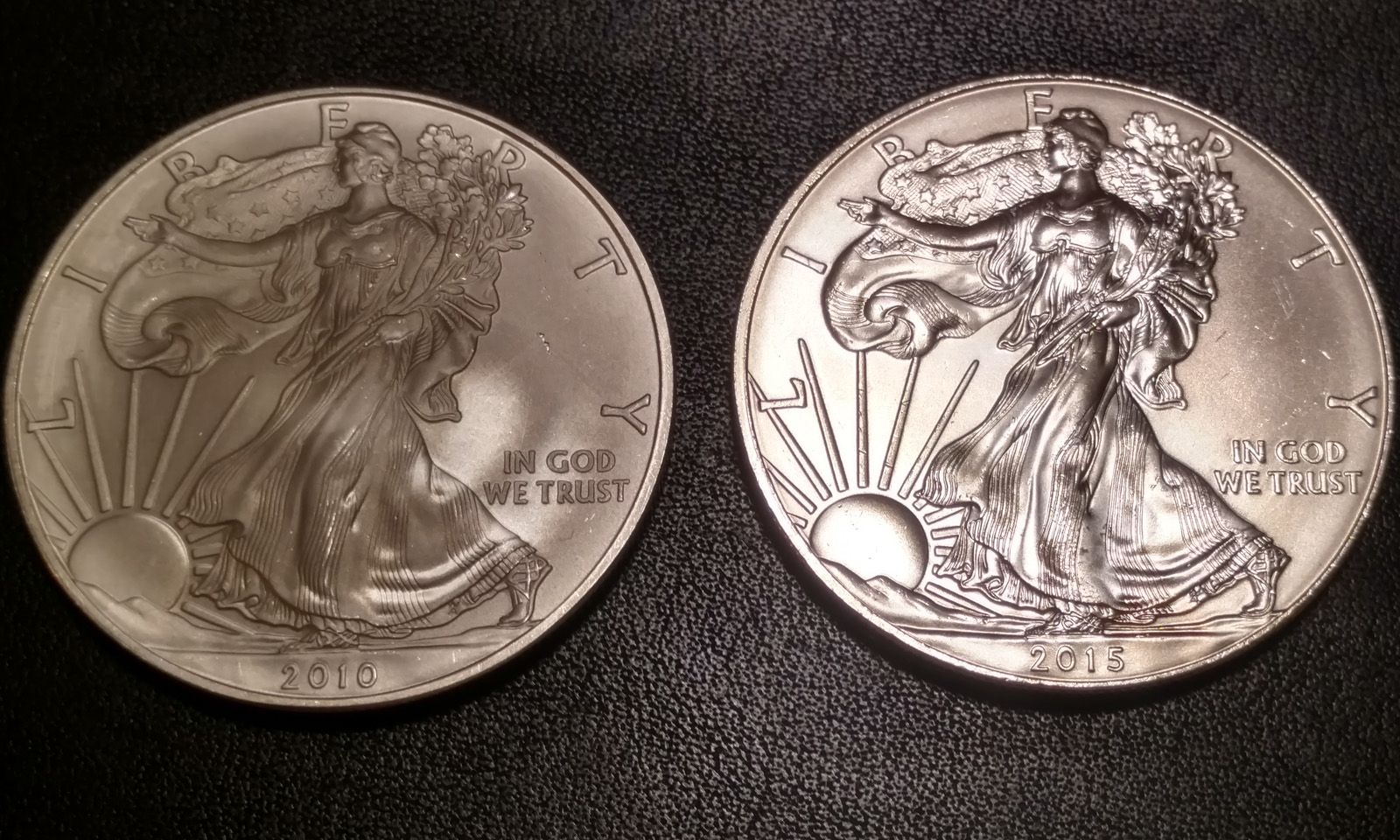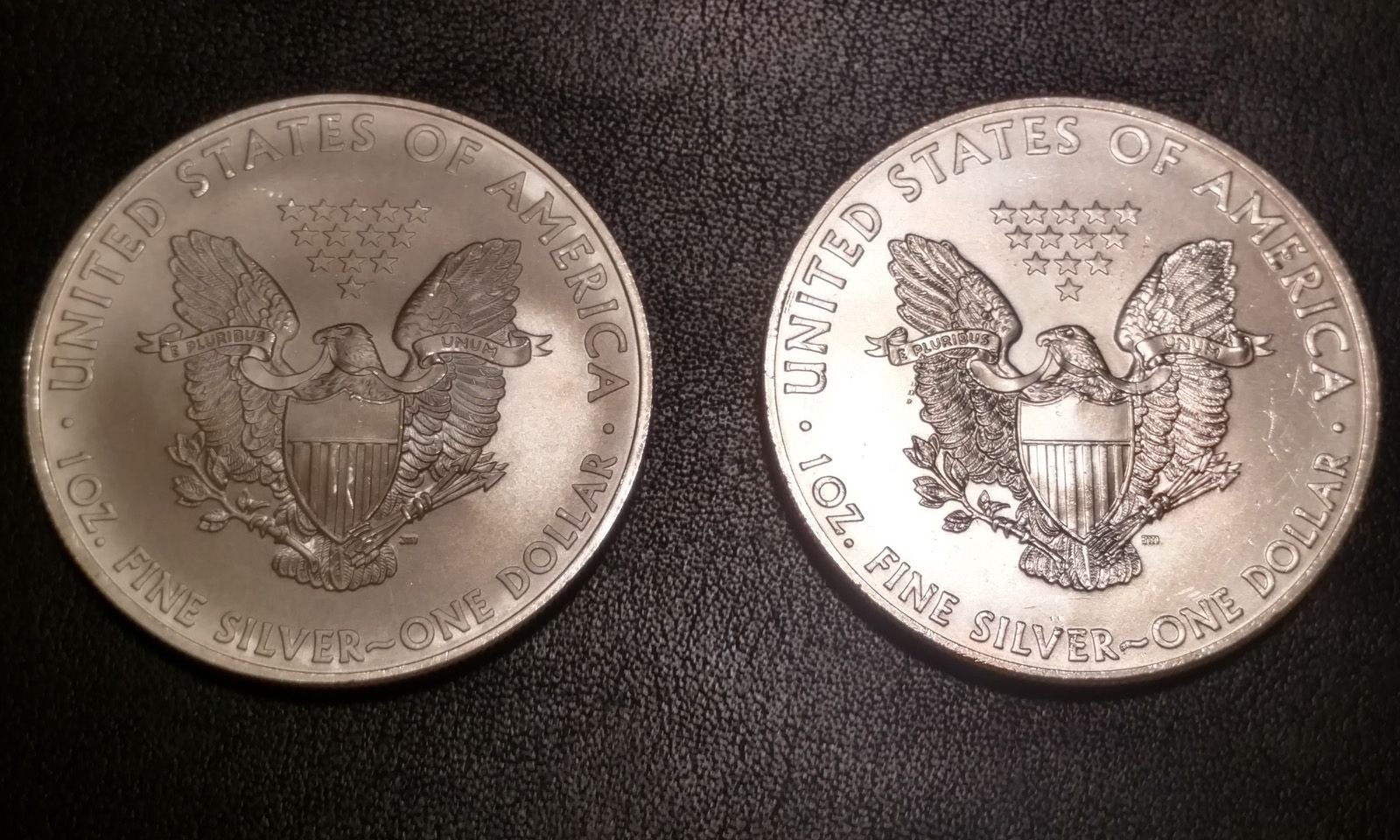 Morgan Silver Dollars
The Morgan Silver Dollars are both 1921 and an 'S' mint mark. These are filthy. They were in the Dirty Dollar box for $17.
Peace Silver Dollars
The Peace Silver Dollars are from 1922 and 1923, and both have an 'S' mint mark. These are not as dirty but they too were in the Dirty Dollar box for $17.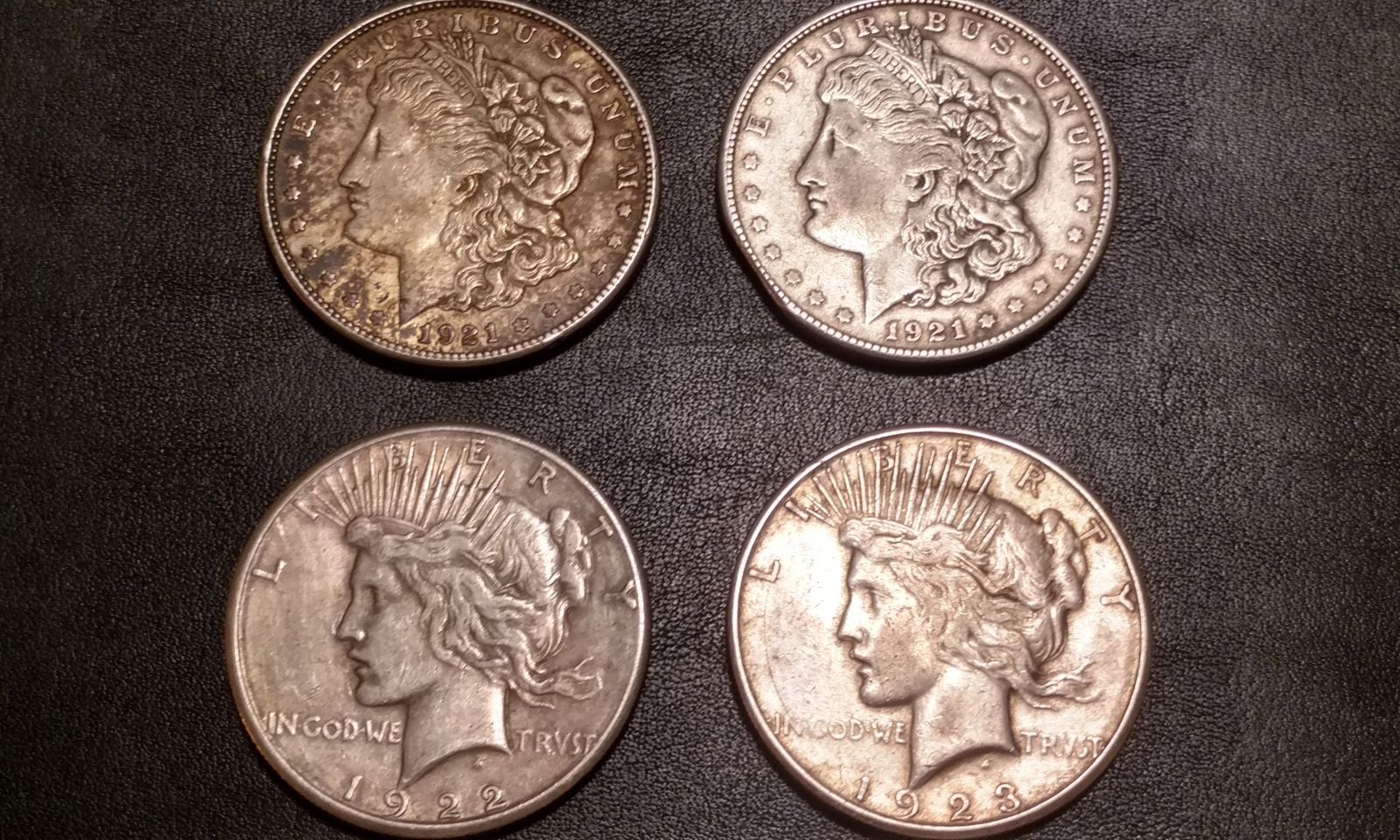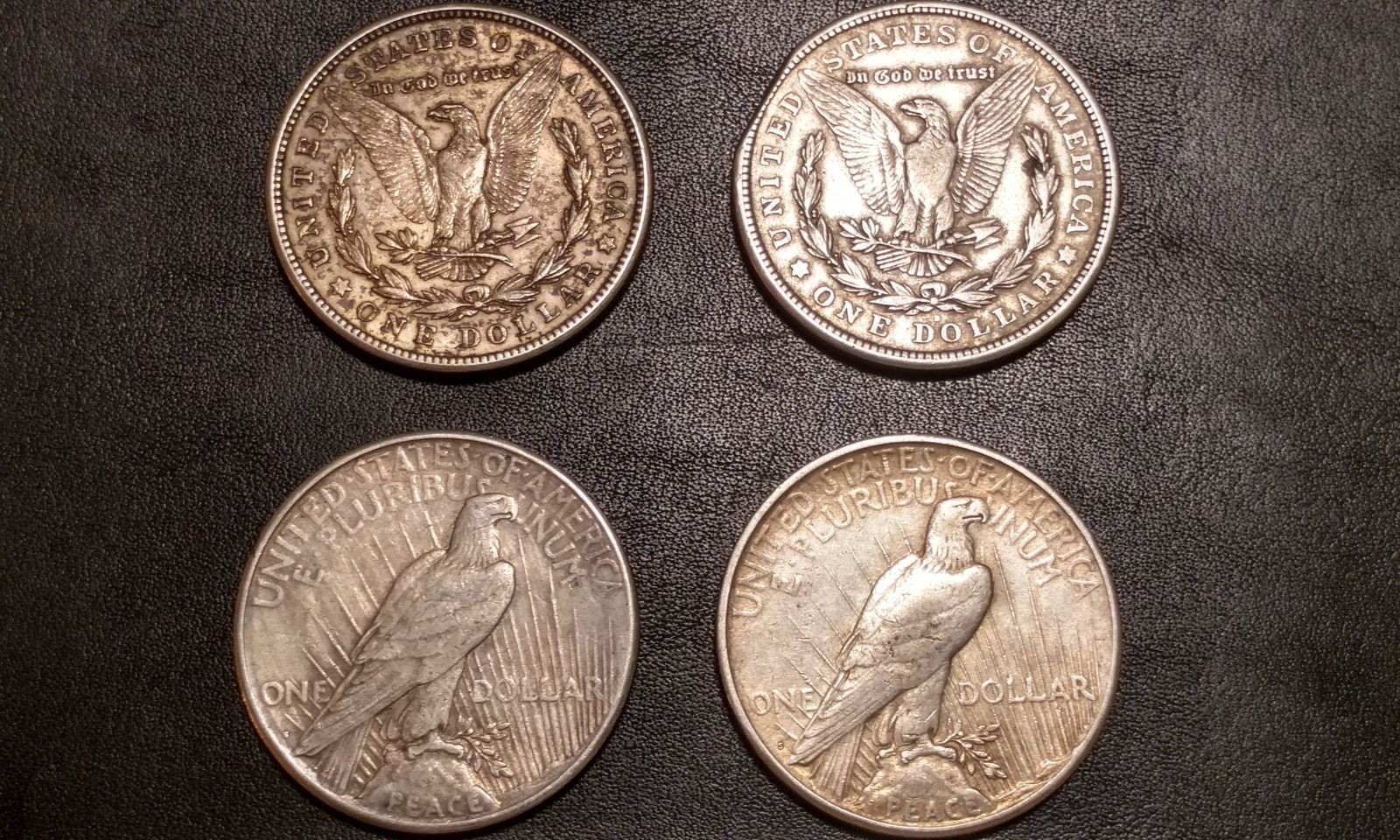 SILVER DOLLARS 1921, 1922, 1923
This is interesting that these SILVER DOLLARS are 1921, 1922, and 1923.
TO CLEAN OR NOT TO CLEAN
Should I clean these? Generally, it is not advisable to clean numismatic coins, but these are mainly just dirty, oily, and filthy. I've cleaned some silver coins and I am very, very gentle. So, I am considering it. Does anybody have a suggestion?
Update on Bag of Quarters - $10 Face Value
Last time, I posted a bag of quarters that contained 40 quarters, $10 Face Value, which cost $135 at another local coin shop.
Here's an update picture and comments. My first find was a 1964 Proof condition Washington quarter. Then, I found a Standing Liberty quarter. Upon closer review and the date, it was completely unreadable. Overall, the bag was a considered junk silver and it was not much better than junk silver. There were absolutely no key dates, no special mintmarks. There were several quarters from the 1930's and 1940's which are interesting and well worn. Overall, the $10 Face Value bag of silver has little numismatic value but it IS SILVER and it will ALWAYS HOLD VALUE.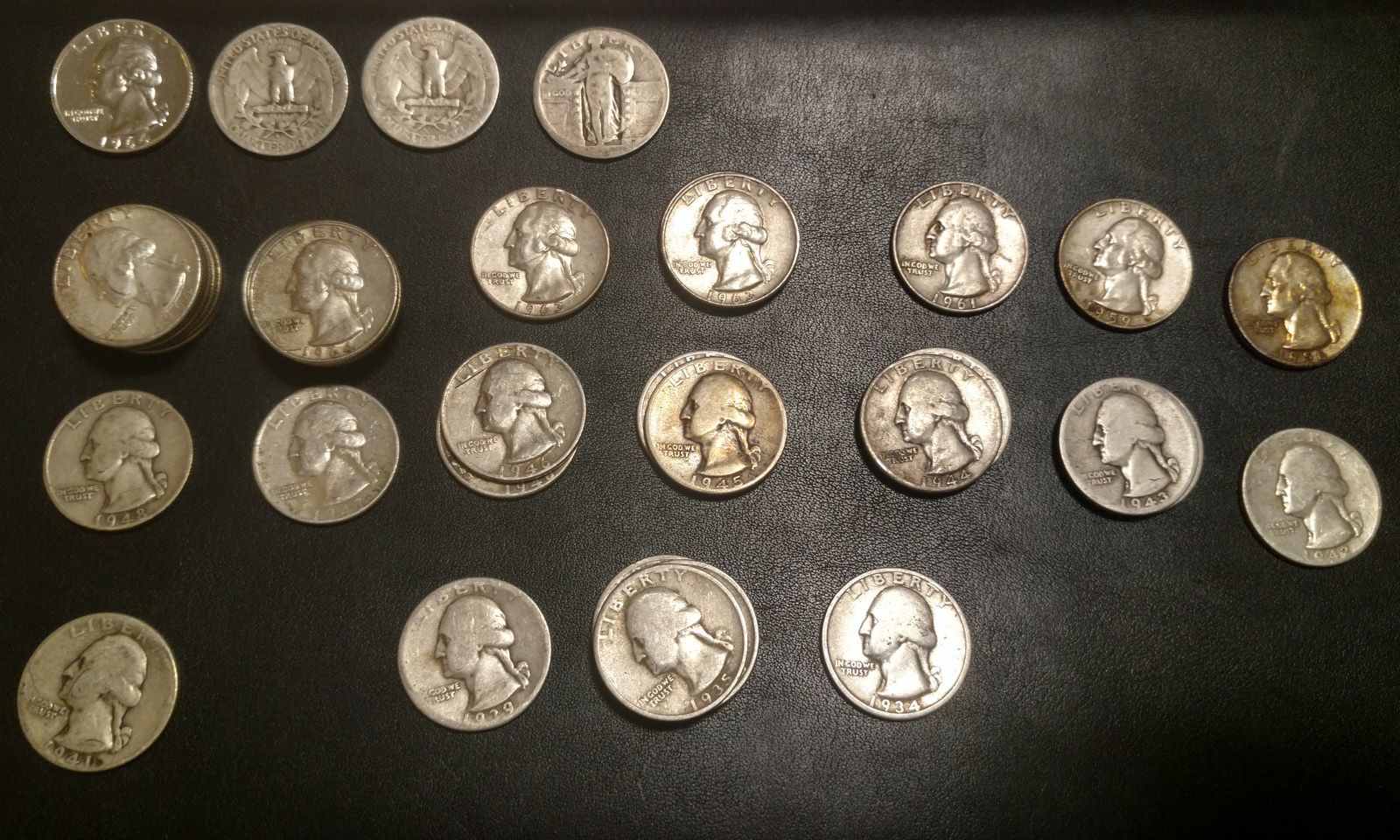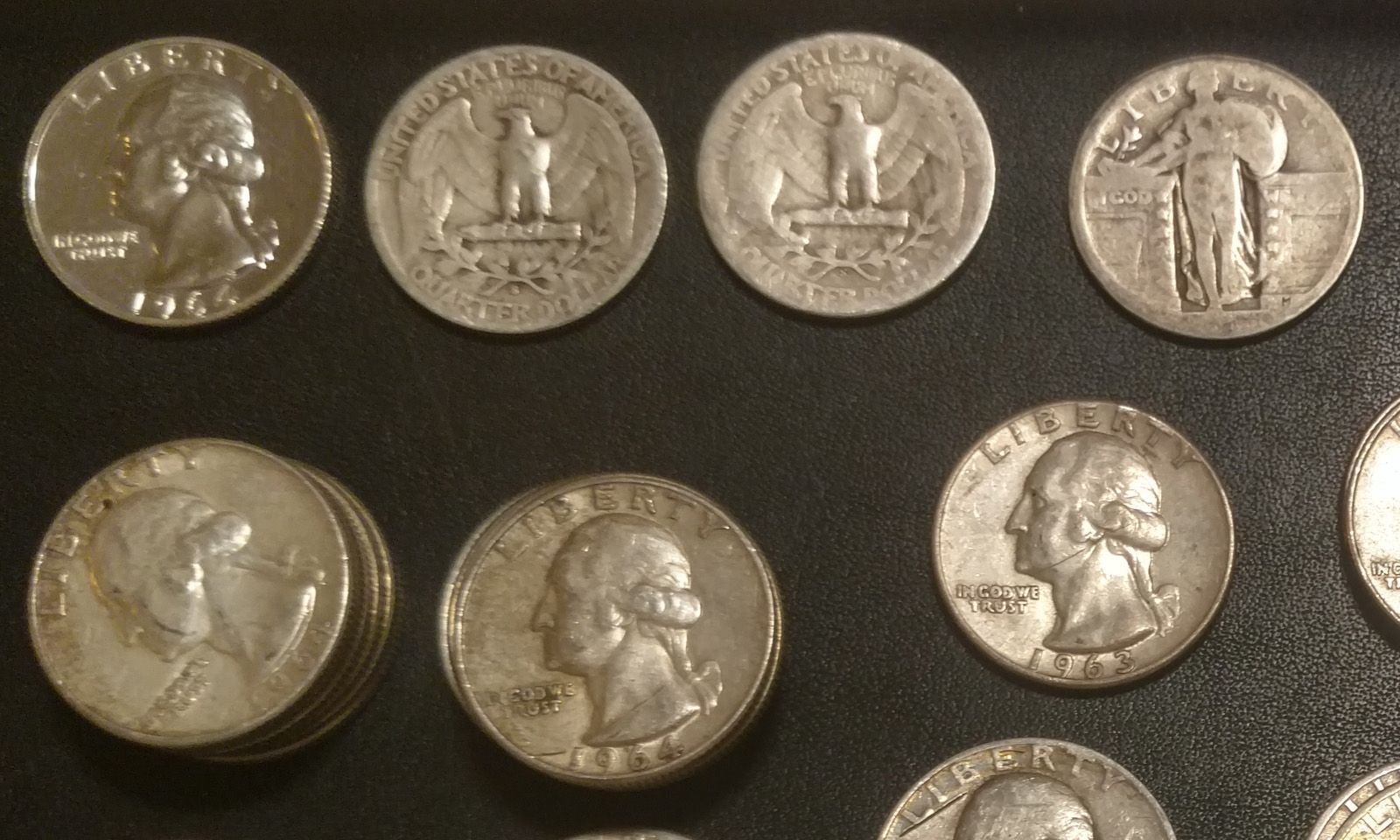 .