I wanted to get away from posting about the mega buy for a day so i want to show off the little curiosity that i got.
But what is it?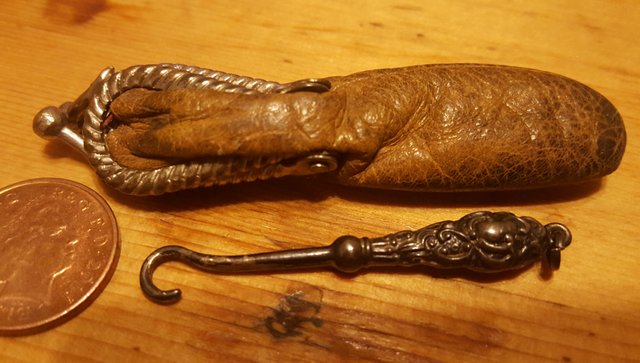 Well it is a button hook or the posh name is 'chatelaine' , it is used to aid the fastening of buttons on clothing.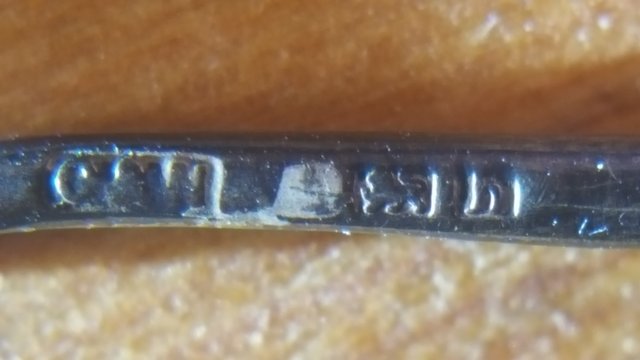 It is sterling silver but i have not ivestigated the hallmarks, i got in as close as i could with the macro lense, any help on the hallmarks would be appreciated.
Crappy Joke time
I gave my friends some buttons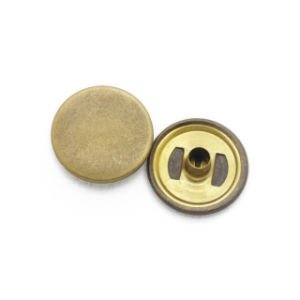 He still couldn't pull himself together.
Gold Monkey
Have you heard of @goldmonkey ?
If not that is ok, gold monkey is selling bananas that will fund upvotes for 2 years and it gets better but you will have to go and check out @goldmonkey and checkout some of the awesome giveaways.