Metal for Metal
We had a great time last night on our live Instagram pour, it is always a lot of fun to be able to have someone join live as we do their pour!
We connected with a fellow Silverbug on Reddit(reddit was our very first contact to the silver community when we began stacking)and we decided that we would do a trade, he had some nice items listed for sale or trade on reddit and lets face, it it is fun to take out the extra steps and be able to trade Metal for Metal. So a few messages later we had worked out our trade. We will be sharing the items we received in a post this weekend. There are 5 pieces we will be pouring to full fill our side of the deal and we began with his first request of a "Dragon Skin bar" aka a wood pour he gave us a general shape and he wanted a 5 oz t bar and we poured it last night live, he joined us for the pour! It is really cool to see a pour but when you know it is yours it makes it a little cooler.
Here is a link to a video of the pour:

here are a couple of pics after the first clean up: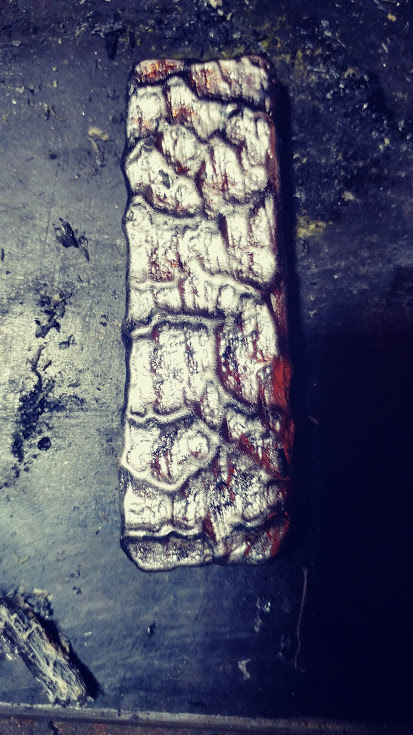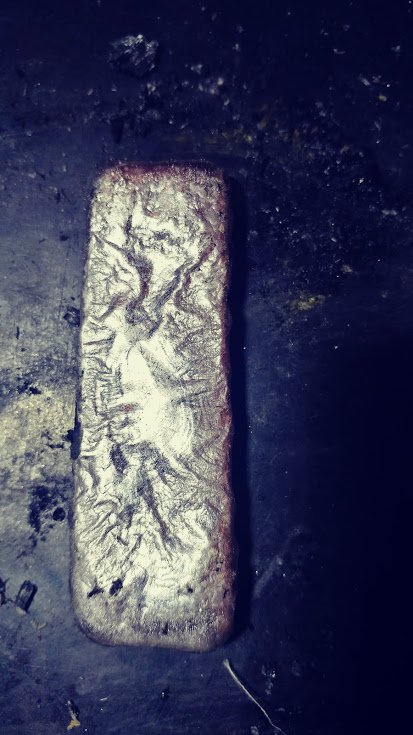 We also poured a 1lb Copper Batman for a Cool guy we met on Etsy, he was unable to make the live feed.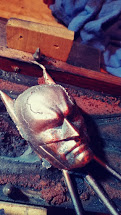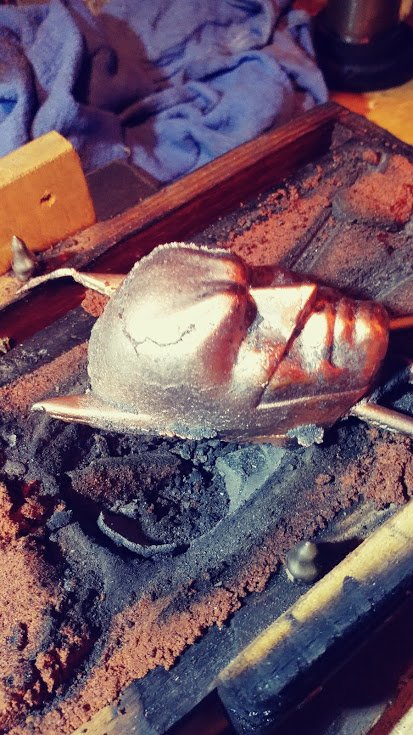 Thanks for Reading and Stacking!