MR4 - Americana Trade Unit Four Pack!
It's on like Donkey Kong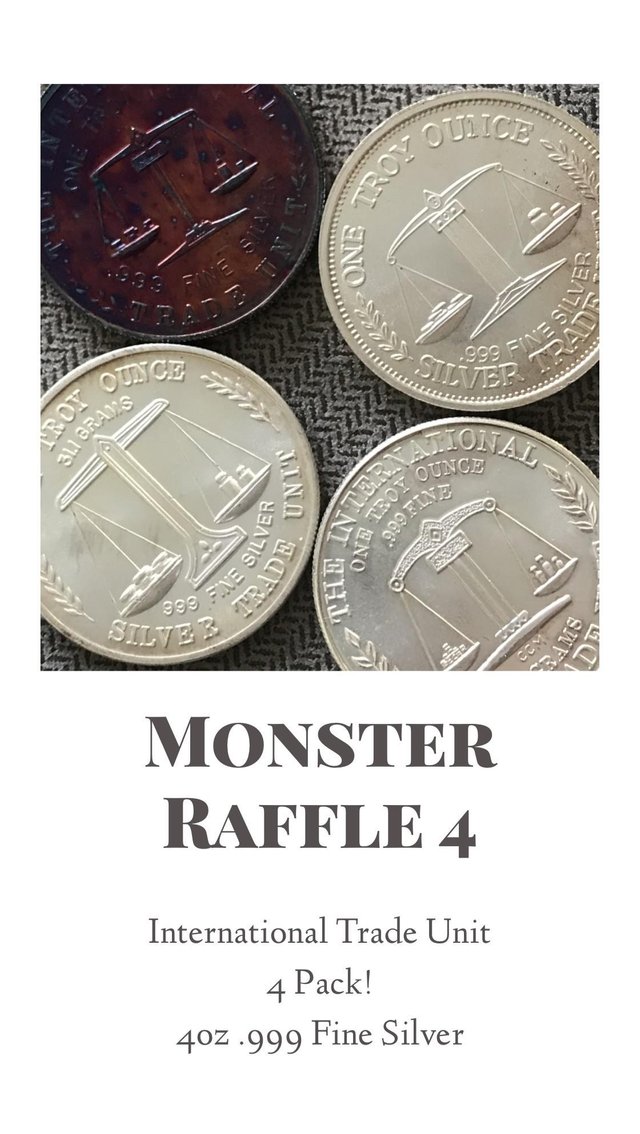 It's MONSTER RAFFLE FOUR and do you know what that means? It means I am parting with FOUR ounces of .999 fine silver!!!! Three shiny ounces and one ultra toned gas fire beauty!
GET EXCITED!!!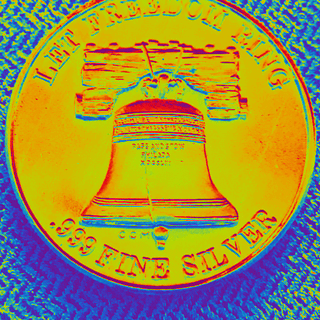 Not only are these rounds "trade units" but each has a very American vibe. Let's have a closer peek! Remember each one is a Troy Oz of .999 fine silver.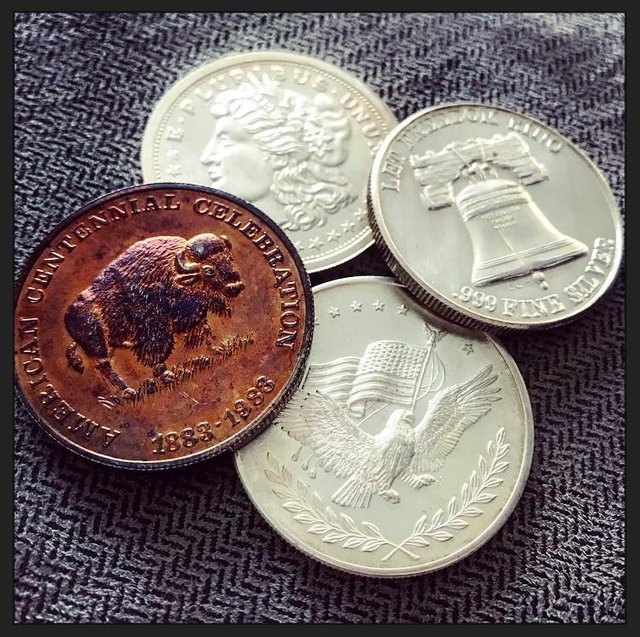 So American
Round One - The Liberty Bell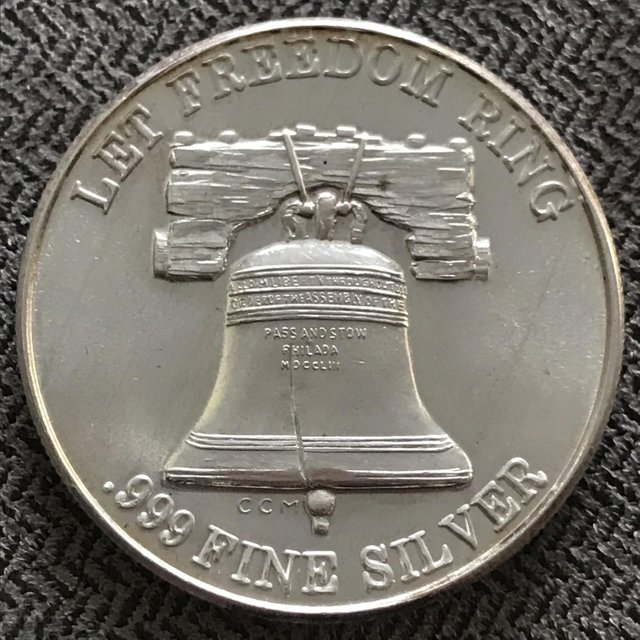 This round depicting Philadelphia's iconic Liberty Bell was struck by California Crown Mint. The letters CCM are just visible under the left side of the bell.
Round Two - Bald Eagle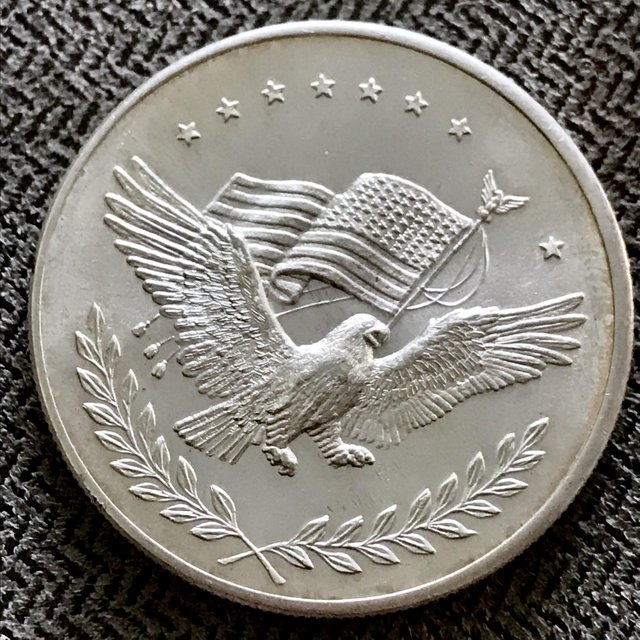 " The bald eagle was chosen June 20, 1782 as the emblem of the United States of America, because of its long life, great strength and majestic looks, and also because it was then believed to exist only on this continent." source
Round Three - Morgan Trade Unit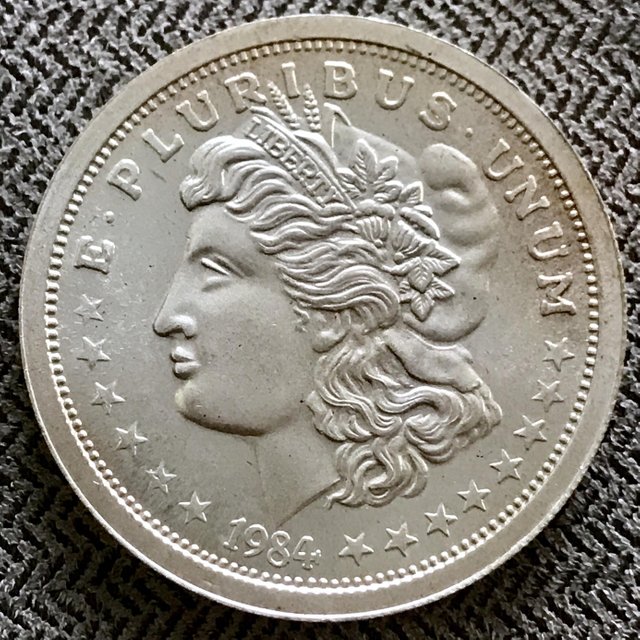 Ok, this is not a Morgan silver dollar, it is instead a trade unit reproducing the image on a Morgan. Tricky... Morgan silver dollars depict this image of lady liberty as designed by, George T. Morgan, a US Mint assistant engraver. This image appeared on US silver dollar coins from 1878-1904 and in 1921.
Round Four - The Grazing Buffalo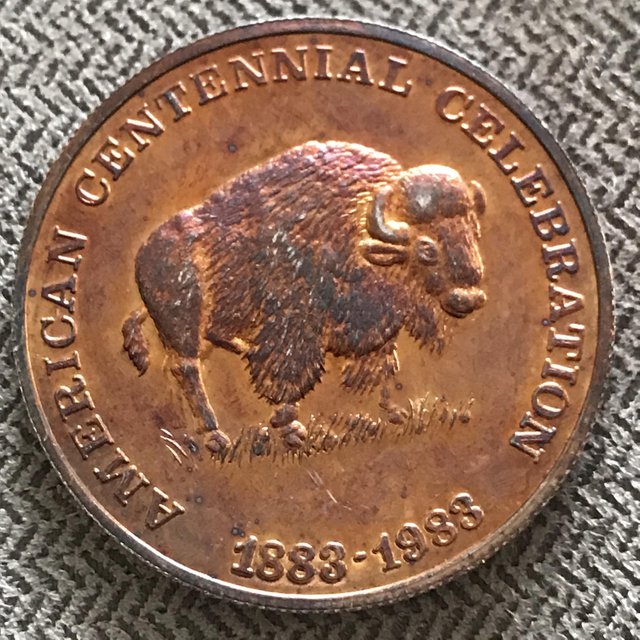 What American centennial is celebrated from 1883-1983? WHO KNOWS? Why does this buffalo have such a cheeky grin? Also unknown! But how exciting that this thing is so toned that it has turned the color of a penny!!!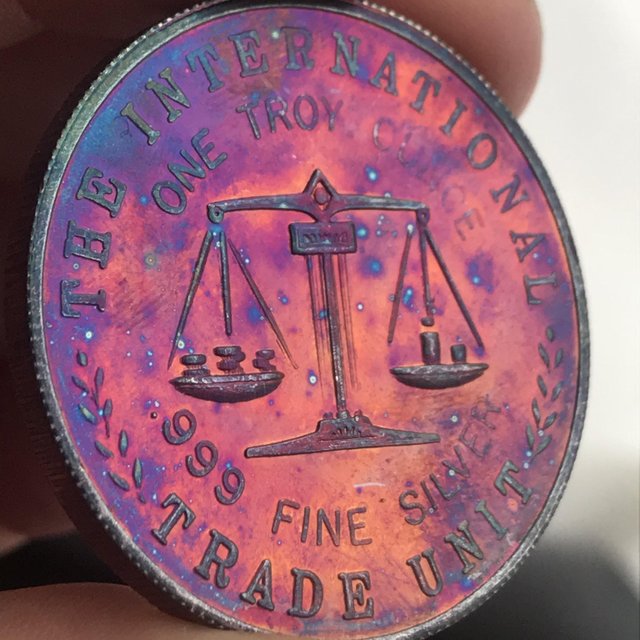 OK, this is the back of the buffalo. The camera is just not doing this thing justice! The thing is all blue, purple and pink. Polish it if you want 😂🤣😂, but it is pretty fancy as it is now.
So that is my donation to Monster Raffle 4. One juicy 4oz prize!
Raffle tickets are already on sale! Each entry costs 1SBD and you may purchase unlimited entries. To buy tickets please send your SBD to @monster-raffle. Every person to purchase 100 tickets or more will also receive a one oz piece of silver directly from @raybrockman! Winners will be drawn live on discord from the Alliance Block Party on June 22nd and need not be present to win.
Fun Times
---
SPEAKING OF THE ALLIANCE BLOCK PARTY...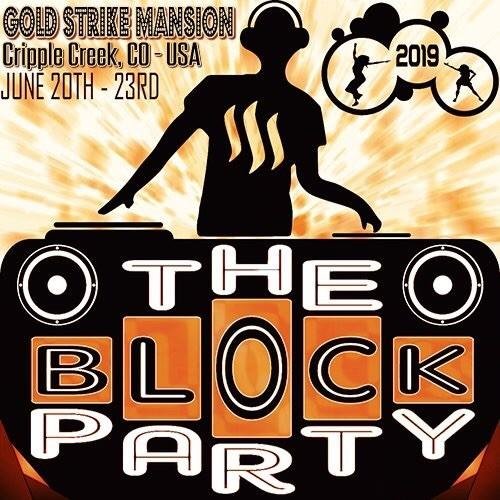 Image by @edxserverus.
@enginewitty has been busting his chops (and probably many other things) to host a HUGE Steemit get together in Colorado. The event runs from June 20-23rd. Heaps of cool steemians are going to be there, and YOU CAN TOO! Check out the latest HERE
Happy Day Everyone!
🤗
---