CHRISTMAS?!!!
What the faaak?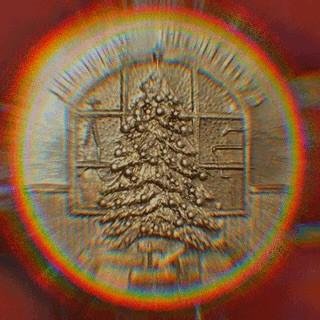 ---
OK, OK. I know it is August, and no one wants to be thinking of Christmas yet. (Well except for maybe all the retailers... 🤔) But I was rearranging my stack this morning and couldn't help but notice my growing collection of Christmas Silver.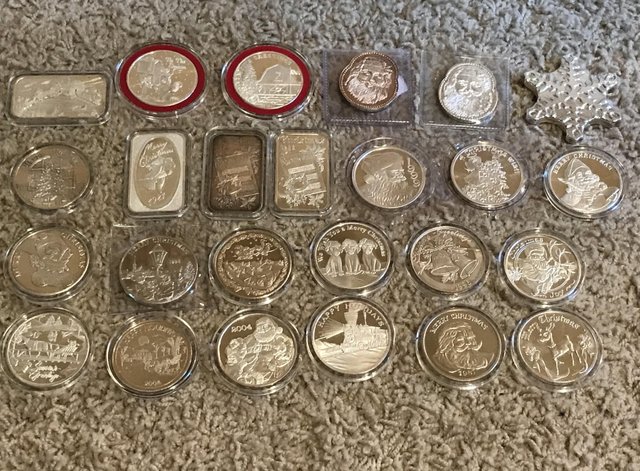 28oz of shiny holiday baubles.
There are bars: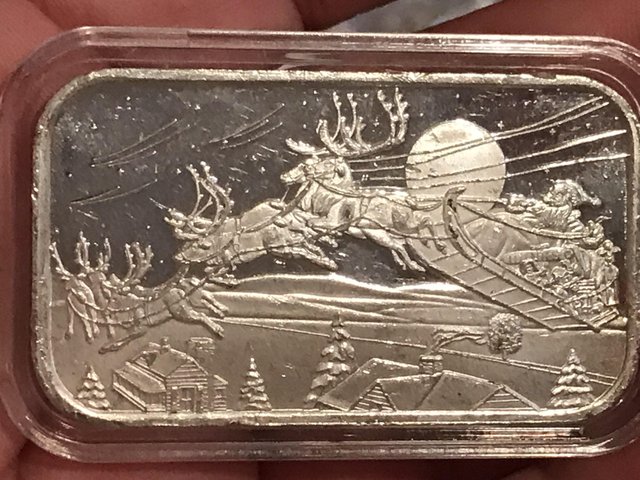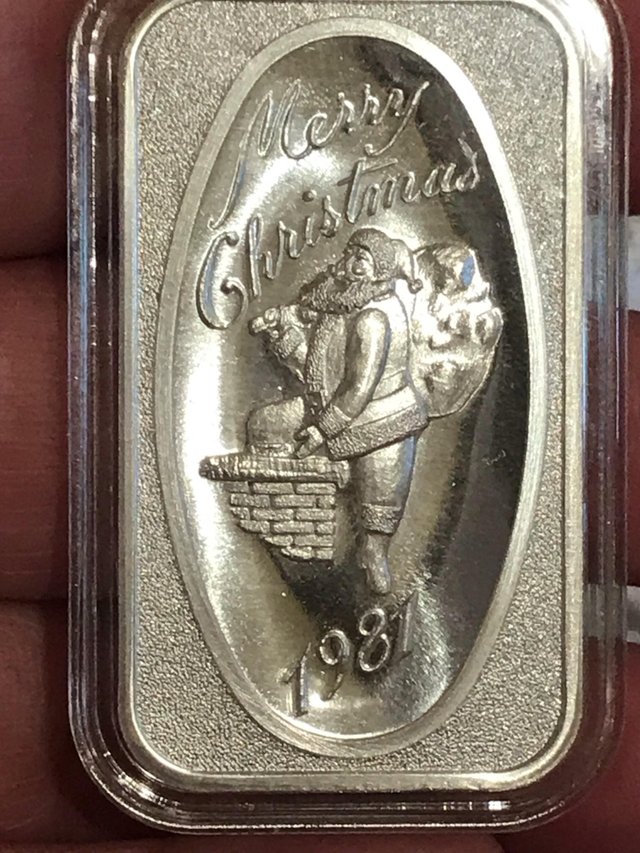 There are rounds: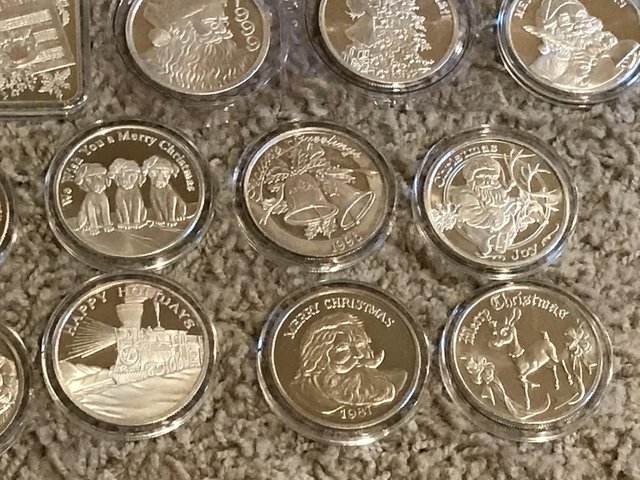 There is even a little hand poured: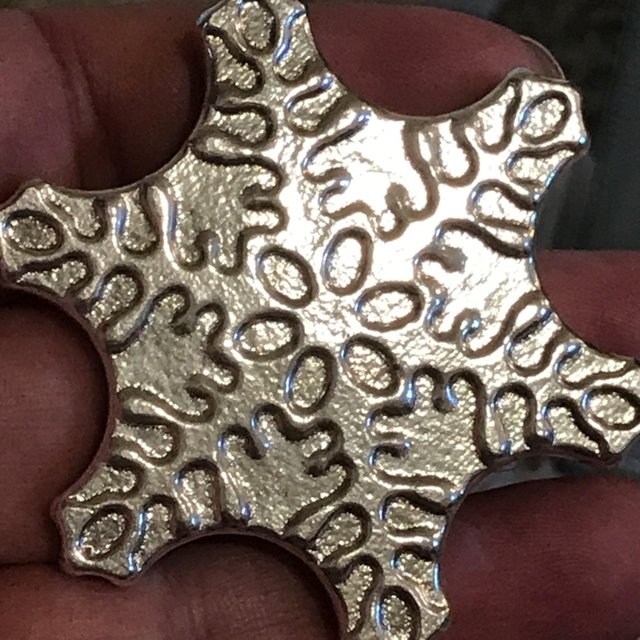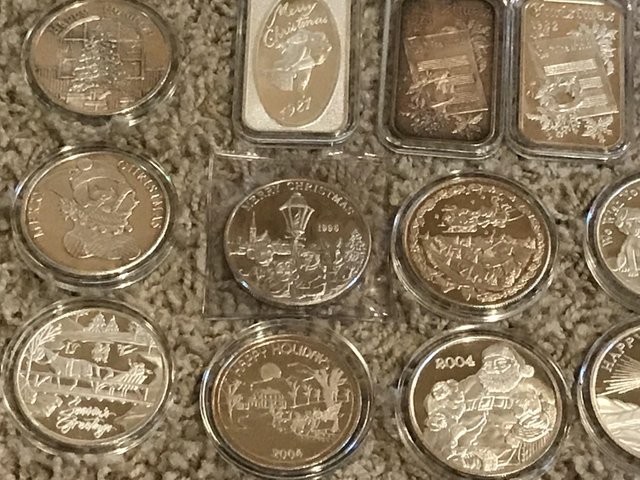 This is also a reminder.
There is silver out there for everyone's taste.
I know the stacker community is pretty active on Steemit, but perhaps you have never considered stacking (or coin collecting) yourself. Well, you don't need to be a prepper or convinced about the imminent demise of the banking system to find coins and rounds that speak to you. I love Christmas. What better way to feed that interest than turning some of my cash into pretty silver.😍
All of these were gifts or bought pretty close to the silver spot price. This means I basically turned $17 of cash into $17 worth of silver. It is easy to switch it back to cash if needed. However, if the silver price goes up.... that means more money for me! 🎉 💰 💵 In the meantime, I have little pieces of art that are far more fun to me than dollar bills.


Fun is FUN 😄🥳🙃
So think about something you enjoy. Then head to google, or eBay or your local coin/pawn shop to find one ounce of silver related to that interest you love. Buy it! Then reap the rewards!


MERRY CHRISTMAS AUGUST!!!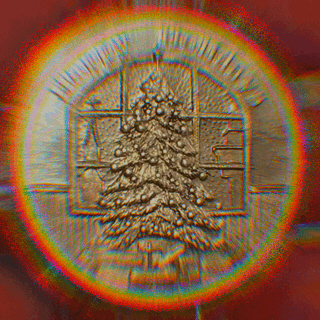 ---
Proud Member of: