It's already been 4 months since I last had a look at STEEM and #SteemSilverGold community activity. It doesn't seem that long ago but there has been a lot going on both within the platform and with my own Australian Summer of Coddiwompling going on time has moved pretty quickly for me. Despite the fact that this Crypto Winter seems to be dragging on (and dragging us all down) there are some early indications that Crypto might be back on the up, however that's not what this post is about. I wanted to have a look to see how one of my favourite STEEM communities has been holding up and since I got my SteemSQL access back for the day it's a good time to dig up some of my old queries and update the old charts.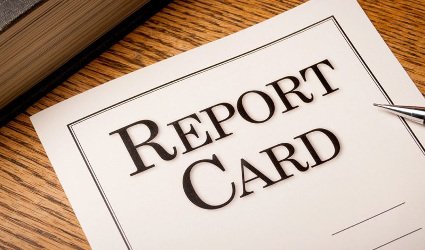 Source
First up I like to look at the number of Posts made on the STEEM platform that are using #SteemSilverGold as the first tag. You can see this shown by the blue plot below and I've put it against the total number of posts on STEEM – which is shown by the green plot.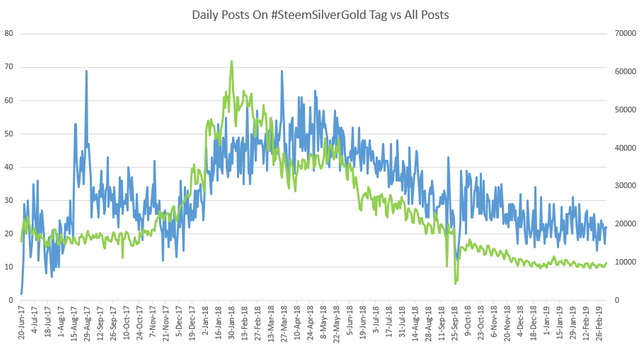 Since my last update we've seen activity continue to drop on STEEM late 2018 and then stabilise a bit so far in 2019 while the post count for #SteemSilverGold is still showing a healthy premium. Posts are holding up well with an average of over 20 posts on the tag every day. I personally find this pretty encouraging as it tells me the content creators in the #SteemSilverGold community are still alive and well despite the Crypto Winter. However….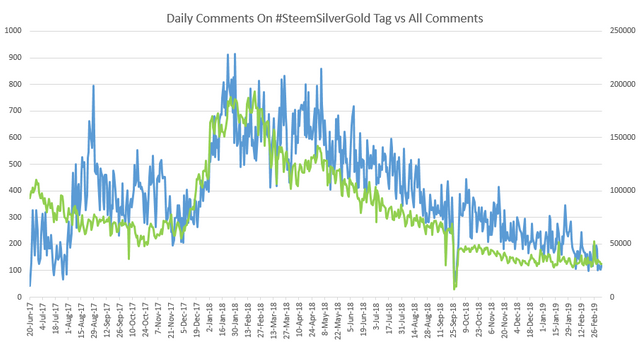 The same chart for Comments on #SteemSilverGold might be a cause for concern. Our comment count is right down, with the blue even dropping below the green line in a clear downward trend in 2019. This tells me that the engagement levels for SSG are dropping off and there is less "Buzz" going on around the community and less interest/excitement about the content that is being created. This is a bit of a surprise to me considering in 2019 so far Precious Metals have been picking up in the markets. Normally this would be a good catalyst for people to start getting interested in Gold and Silver again, but it doesn't seem to be happening.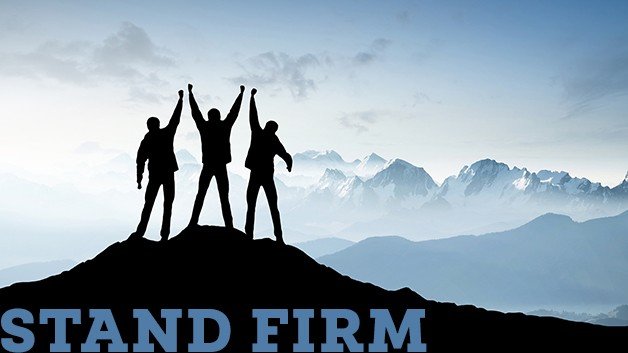 Source
What can we do? Well it's quite simple really – as a stacking community we need to pick up our engagement with each other. I'm not sure if we need more contests or raffles or some other kind of community event(s) to create some buzz but I do know that there is still a very dedicated core of a great community here on STEEM and it's one that is worth getting involved with. I know I myself have been a bit absent lately so I don't want to be a hypocrite – I've been reading much more than I've been commenting for a while but if we all make an effort to engage a bit more maybe we can get back on the improve and be one of the communities to really lead the next Crypto bull market up.
---