Queens Beast New Release The Falcon of the Plantagenets September 2018
The Falcon passed to The Queen from the Plantagenet king Edward III. He chose the symbol to embody his love of hawking but it is also closely associated with his great-great-grandson, Edward IV. The white Falcon at The Queen's coronation held a shield with a badge depicting a second white falcon within an open golden 'fetterlock' or padlock.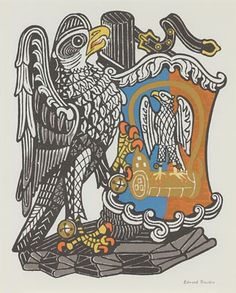 The fetterlock and the falcon were popular emblems in the Houses of both York and Lancaster, as they had descended from Edward III's younger sons John of Gaunt and Edmund of Langley. The fetterlocks used by John and Edmund were always locked, perhaps to show they had no claim to the throne. Edward IV gave his younger son, Richard, the badge of a white falcon within an open fetterlock – the lock Edward forced to take the throne. Henry VII, who united the houses of York and Lancaster with his marriage to Elizabeth of York, often used a falcon symbol and it was said to be the favourite badge of Queen Elizabeth I.