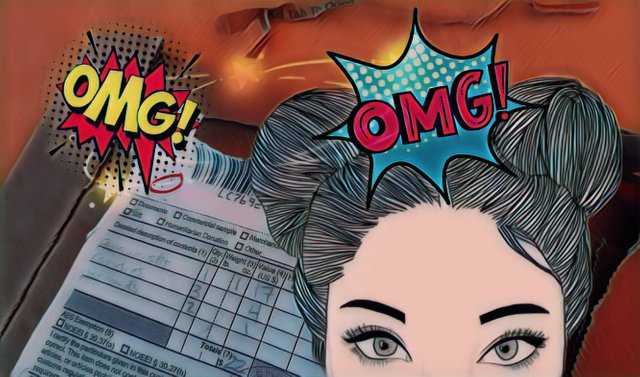 @dfinney you gorgeous, beautiful, generous soul you!
I've been checking my mailbox EVERY DAY this week in anticipation of Danielle's parcel. She very kindly let me know it was on it's way a couple a weeks ago and she said 10 days so all week I've been feeling the old stackitus coming on.
And today it was there, in the mailbox, all snug like as if the mailbox was built around it perfectly. My goodness it was a sight!
I gave it a quick hug before I rushed upstairs to tear the envelop open with my bear claws.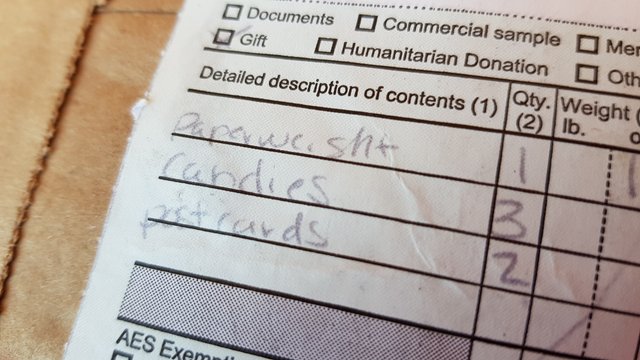 (Seeing "Candies" at the back was extra incentive)
I couldn't believe it! Not only was it here but she sent lollies! You're a true earth angel love. I was just thinking today how I'm low in goodies and BOOM! Goodies!
Here's one of the lovely notes from Danielle.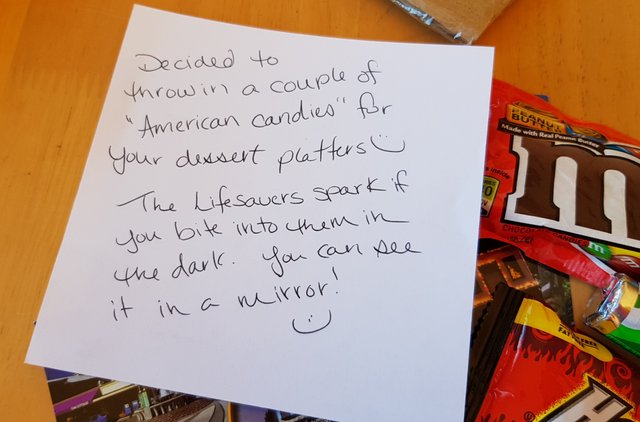 I remember peanut butter mm's from my visit to the US and was instantly salivating over the peanut butter centre. As for those Hot Tamales.
OMG. You have changed my life @dfinney! These are off the hook GOOD. Like seriously good. I'm loving your taste in lollies. I haven't tried the Lifesavers in the mirror trick yet, I'm keen to give it a go!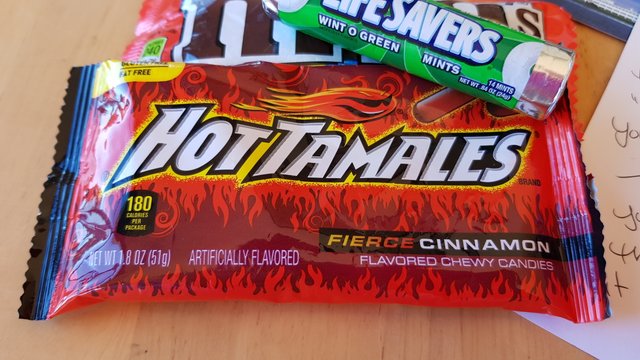 And look! Post cards! I love postcards!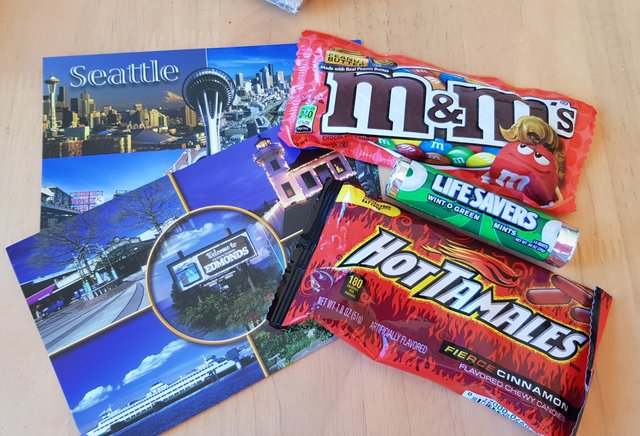 And finally, just when I was about to burst from happiness my eyes came upon the main feature, the Kookaburra round
This picture doesn't do this coin justice, at all. She is a beauty alright and I'm in love 😍❤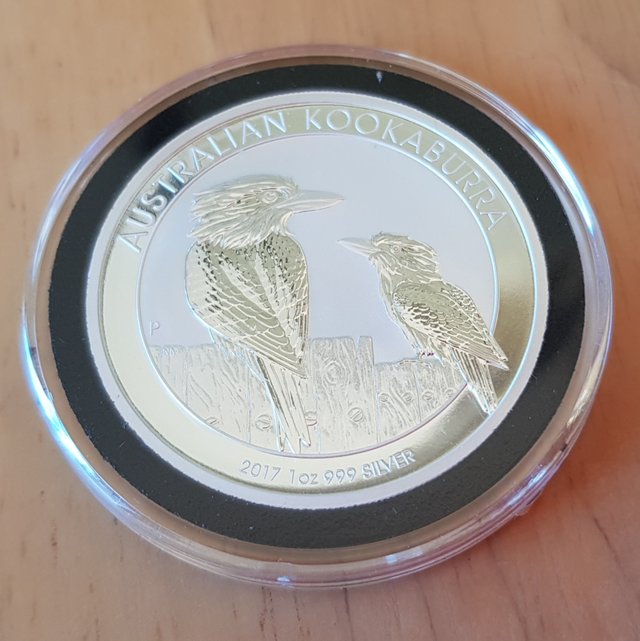 The incredible thing is I have had this thing with kookaburras since we moved here. And seems it's being sent again as a message, via @dfinney ❤
According to this
Kookaburra indicates a period of increased mental and spiritual activity. He will show how to manifest your destiny by listening to your intuition. Since psychic perceptions are increasing, he will instruct how to remain grounded in the earth and be comfortable in doing so. Take time for yourself in quite solitude. He knows how to strike with determination. How are you using your "dagger-like bill"? He will teach the art of timing and when to act. Kookaburra demonstrates excellent visionary skills and seeing beyond the ordinary. Watch carefully what is going around you. Listen to your dreams and visions. He shows it is time for forward movement, letting go, forgiving the past. He conveys the power of humor and lightening up from the seriousness. Kookaburra shows another opportunity to balance masculine and feminine energies. He aids communication, resourcefulness, using timely defense tactics and reaching higher spiritual energies along with the ability to express ideas with coherence. Take care of your upper energy centers for they will increase in sensitivity. Kingfisher presents a time of prosperity, love, warmth, enjoyment and a new found clarity of mind. He guides toward community groups and organizations to further your physical and spiritual goals. The time period for Kookaburra is about a month of exploring and learning and another month of adapting the new energies. Pay attention to its color which correlates to the area in which to personally reflect upon. (similar to Kingfisher)
Source
It says something similar in my Spirit Animals book too, and you know what, it's all relevant for me right now.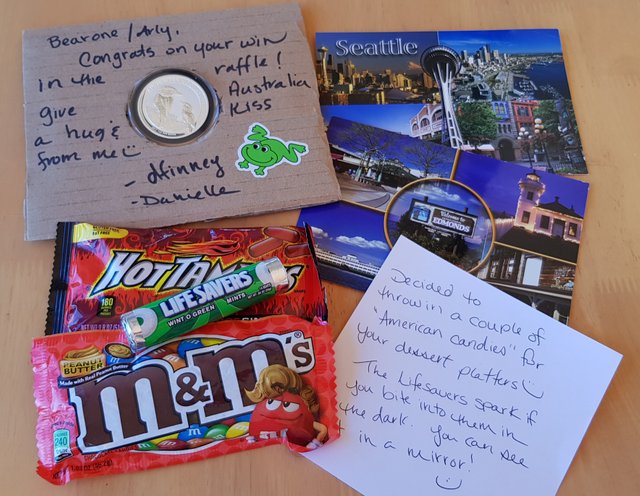 Thank you so much for all the goodies you sent me. It's so amazingly generous of you and I'm extremely gratefu and blown away (and spoiled!!! 🤗) by everything.
You truly went above and beyond.
Again another happy memory to add to my #steemsilvergold vault. I love this community and hats off and huge hugs to everyone who make the community raffle the success that it was.
You guys are really helping me with my collection and revitalising my commitment to stacking.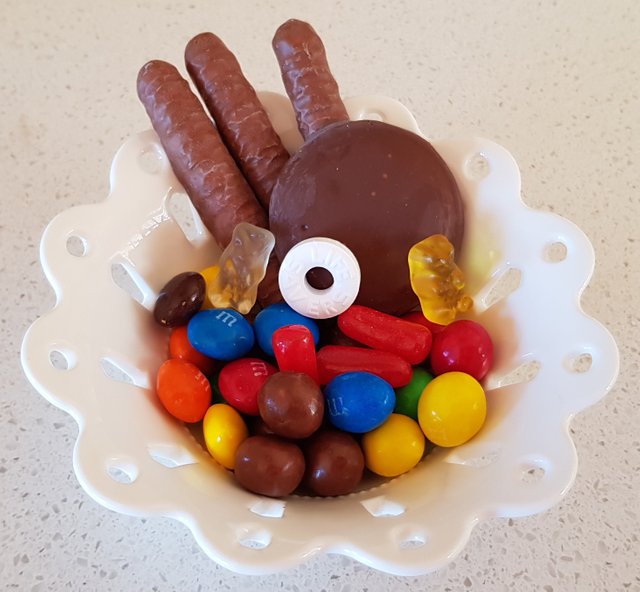 I made myself a dessert bowl to nibble on while I oohhed and ahhed at amazing @dfinney, @ssg-community and the badass kookaburra round.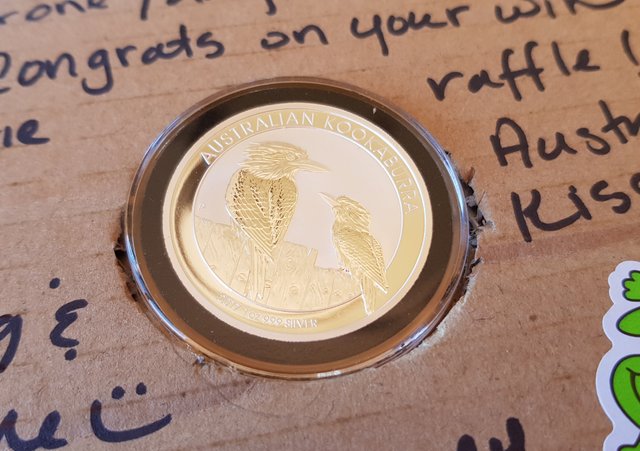 Needless to say I had a really great Friday. I hope you guys did too.
❤ Arly
Ps. @dfinney I love youuu! I inhaled the mms.. like INHALED, inhaled. I rationed out the Hot Tamales (now my favourite lolly of all time! Where have you been my whole life?!). I tried to pace myself and stretch it out, they're gone now. They're too good to resist and now Im trying to find aussie suppliers 😁 Thank You, Thank You, Thank You!