Another perspective...
During the time, when I thought there was no brighter man in the world than me; I've met my friend and business partner Leon.
We worked together in one international company as distributors. I suggested to him that I should lead promotions and business meetings since I thought I was the better speaker than he was. In one month, I had over 300 conferences. I gave my best and earned nothing.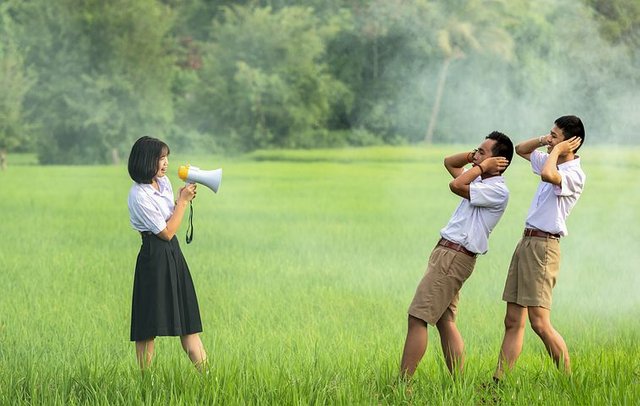 My friend Leon had 35 conferences and earned 6.500€ during that month. I was surprised and I hardly believed that happened.
I asked to have a word with him and asked him: "What is the difference between me and you?"
He gave me piece of paper and told me to write down all the reasons why I failed. I must have written more than a thousand reasons, everything I could remember. When Leon saw what I wrote, he took a piece of paper, crumpled
it and threw it away in the garbage bin.
He told me: "I believe you are ready now to succeed, because you've just become a listener". He wrote on the paper "ME" and in that moment I realized that I was the only reason for my failure and that I choose whether I'll be successful or not since my life is in my hands.
I couldn't be the best speaker since I didn't know how to listen.
When I realized I wasn't the brightest, I started to listen and success soon came into my life.
Humble Episode from "Get Wealth With No Investment" by Dr.Great Success
---

Choose to change Your life, through the Steem Schools, Press and Start... See on our Discord Channel: https://discord.gg/EVbE8Bt.