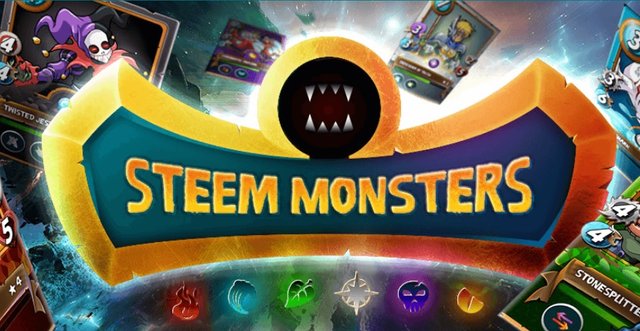 Hi to all Steemmonstersians,
I and Bibi already gave out three giveaways of Beta Booster Packs. In the previous giveaways, many newcomers have been selected as the lucky winners. They'd joined the Steemmonsters battlefields and having some battles with other opponents.
We're having another giveaway here, but unlike the previous – this one will be a slightly different.
For this giveaway, there will be 40 lucky winners who will be able to get 1 booster packs each.
For this giveaway, we'll team up with the famous Dtuber - @travelgirl
Below here are the instructions that you need to follow for this special giveaway:
Follow me @wilhb81 & @travelgirl
Upvote this post (It would be even better, if you can resteem and spread out the words)
Join the Steemmonsters official Telegram group: https://t.me/steemmonstersofficialgroup with your own Steemit ID.
All the lucky 40 winners will be randomly chosen to receive 1 booster pack – those prizes will be sent out, either by me or @travelgirl
We will announce the winners after 5 days of this giveaway being posted.
Breaking news of Steemmonsters!!!
After a few days of manas changed, yesterday rules were a little bit unusual. Reason – we can't use legendary monsters for the newest round.
For those that frequently use legendary monsters as their main forces – this kind of sudden change will give some hard time to them.
If you want to get involved with Steemmonsters, you can use my special referral link (https://steemmonsters.com/?ref=wilhb81) to purchase your Starter packs/Beta Booster packs. I will give you back 50% of the affiliate reward as a rebate.
---
Salam kepada semua Steemmonstersians,
Saya dan Bibi telah membagi keluar tiga kali Beta Pek Booster. Dalam pemberian yang lalu, ramai ahli yang baru telah dipilih sebagai pemenang bertuah. Mereka telah menyertai medan perang Steemmonsters dan mempunyai beberapa pertempuran dengan pelawan yang lain.
Kami mengadakan pemberian yang baru di sini, tetapi tidak sama seperti yang sebelumnya - ini akan menjadi sedikit berbeza.
Untuk pemberian hadiah kali ini, ia akan ada ** 40 pemenang bertuah ** yang bakal mendapat ** ** pek booster ** masing-masing.
Untuk pemberian ini, kami akan bekerjasama dengan Dtuber yang terkenal - @travelgirl
Berikut adalah arahan yang perlu anda ikuti untuk pemberian istimewa ini:
Ikut saya @wilhb81 & @travelgirl
Upvote artikel ini (Ia adalah lebih baik, jika anda boleh resteem dan menyebarkan perkataan tentang Steemmonsters)
Sertai kumpulan Telegram rasmi Steemmonsters: https://t.me/steemmonstersofficialgroup dengan Steemit ID anda.
Kesemua 40 pemenang bertuah akan dipilih secara rawak untuk menerima 1 pek booster - hadiah-hadiah tersebut akan dihantar keluar, sama ada oleh saya atau @travelgirl
Kami akan mengumumkan pemenang selepas 5 hari pemberian hadiah ini.
Berita terkini oleh Steemmonsters !!!
Selepas beberapa hari manas asyik berubah, peraturan semalam agak luar biasa. Sebab - kita tidak boleh menggunakan raksasa legenda untuk pusingan terbaru.
Bagi mereka yang sering menggunakan raksasa legenda sebagai pasukan utama mereka - perubahan mendadak seperti ini akan memberi kesukaran kepada mereka.
Jika anda ingin terlibat dengan Steemmonsters, anda boleh menggunakan pautan rujukan khas saya (https://steemmonsters.com/?ref=wilhb81) untuk membeli pek Pemula / Beta Booster anda. Saya akan memberikan anda 50% daripada ganjaran sekutu sebagai rebat.
---
各位亲爱的斯丁密怪物伙伴们,
我和小白条已经举办了三次Beta 加强包大派送。在之前的大派送中,许多新人被选为幸运获奖者。他们加入了Steemmonsters战场,并与其他对手进行了一些战斗。
我们在这里有另一个大派送,但相比于之前 - 这个将略有不同。
在这次的大派送,将有** 40名幸运获奖者每人将获得 1个加强包**。
在这次的大派送,我们将与著名的Dtuber - @travelgirl合作。
以下是参与此特殊大派送需要遵循的说明:
关注我@ wilhb81和@travelgirl
点赞这篇文章(如果你能转发这篇文文章就更好)
加入Steemmonsters官方电报群:https://t.me/steemmonstersofficialgroup (在群里报上你的Steemit ID)
所有幸运的40位获奖者将被随机抽签,他们将获得1个加强包 - 这些奖品将由我或@travelgirl发送出去。
我们将在5天后公布获奖者。
斯丁密怪物独家新闻!!!
经过几天的玛纳变化后,昨天的规则变得有点不寻常。原因 - 我们不能在最新一轮使用传奇怪物。
对于那些经常使用传奇怪物作为主战斗的人来说 - 这种突然的变化会给他们带来一些困扰。
如果您想参与Steemmonsters,您可以使用我的特殊推荐链接(https://steemmonsters.com/?ref=wilhb81)购买您的Starter pack / Beta 加强包。我将退还你50%的联盟奖励作为回扣。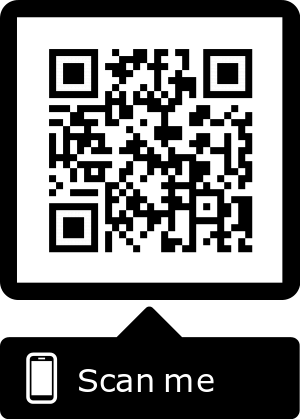 ---
Posted from my blog with SteemPress : http://wilhb81.vornix.blog/2018/10/22/steemmonsters-telegram-group-giveawaypemberian-steemmonsters-kumpulan-telegram%e6%96%af%e4%b8%81%e5%af%86%e6%80%aa%e7%89%a9%e7%94%b5%e6%8a%a5%e7%be%a4%e5%a4%a7%e6%b4%be%e9%80%81/
---