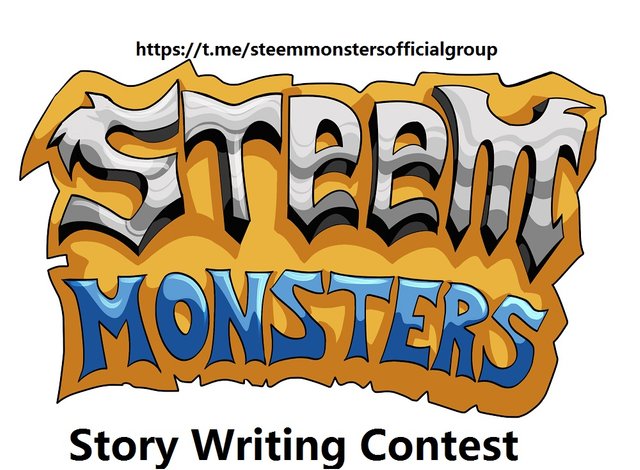 Hi to all Steemians,
Yesterday, @aggroed one of the creators of Steemmonsters just posted an article stated that the total turnover for Steemmonsters reached USD$1.3 million marketcap. Currently with over 2,000 active players and 350K battles played – Steemmonsters is steadily growing day by day.
He also mentioned in the post, if Steemmonsters was a standard cryptocurrency – they will be ranked at 845 now on coinmarketcap.com
This week, me and Bibi going to organize a brand new Steemmonsters giveaway – Story writing contest!
All you need to do is following the below steps:
Follow @wilhb81 (Mandatory)
Upvote this post (It would be even better, if you can resteem and spread out the words!)
You must join Steemmonsters Telegram group: https://t.me/steemmonstersofficialgroup
Use your imagination and write up a fantasy story about the Fire summoner – Malric Inferno. The length of the story must be greater than 150 words.
We and @travelgirl + another three mystery judges will select their favorite storyline. The result is final and can't be reversible or arguable!
The closing date is 7 days after this article is posted (15th Nov 2018)
The prize would be:
1st Prize – 4 Beta booster packs
2nd Prize – 3 Beta booster packs
3rd Prize – 2 Beta booster packs
One lucky Prize – 1 Beta booster packs (Lucky prize will be picked by using randomresult.com)
For those who love to write sci-fic/fantasy stories – now it's the perfect moment for you to show off your talent!
致所有亲爱的斯丁密伙伴,
昨天,Steemmonsters的创始人之一 @aggroed刚刚发布一篇文章,声称Steemmonsters的总营业额达到130万美元。目前有超过2,000名斯丁密怪物玩家和35万场战斗 - Steemmonsters日益稳步增长,很是令人欣慰。
他还在帖子中提到,如果Steemmonsters是标准的加密货币 - 他们会在coinmarketcap.com上排名第845名次。
本周,我和小白条将举办一个全新的Steemmonsters大派送 - 故事写作比赛!
您需要做的就是遵守以下几个步骤:
关注@ wilhb81(必须的)
点赞这篇文章(如果你能转发的话,那就更好了!)
你必须加入Steemmonsters电报群:https://t.me/steemmonstersofficialgroup
用你的想象力,写一篇关于火系召唤师:无敌火神的故事 - Malric Inferno。故事的长度必须大于150个字。
我们和@travelgirl + 另外三位神秘评委将选择他们最喜欢的故事情节。所有的结果是最终的,不可逆转或争辩!
截至日期是这篇文章发布的7日后(2018年11月15日)
故事写作比赛的奖品将会是:
第一名 - 4个Beta加强包
第二名 - 3个Beta加强包
第三名 - 2个Beta加强包
一个幸运奖 - 1个Beta加强包(幸运奖将使用randomresult.com挑选)
对于那些喜欢拟写科幻/奇幻故事的人来说 - 现在是炫耀自己才华的最佳时刻!
---
Posted from my blog with SteemPress : http://wilhb81.vornix.blog/2018/11/08/steemmonsters-fire-summoner-malric-inferno-story-writing-contest%e6%96%af%e4%b8%81%e5%af%86%e6%80%aa%e7%89%a9%e7%81%ab%e7%b3%bb%ef%bc%9a%e6%97%a0%e6%95%8c%e7%81%ab%e7%a5%9e%e6%95%85%e4%ba%8b/
---