Steemmonsters Another Fun Guessing Contest|Steemmonsters另外一个有趣的竞猜活动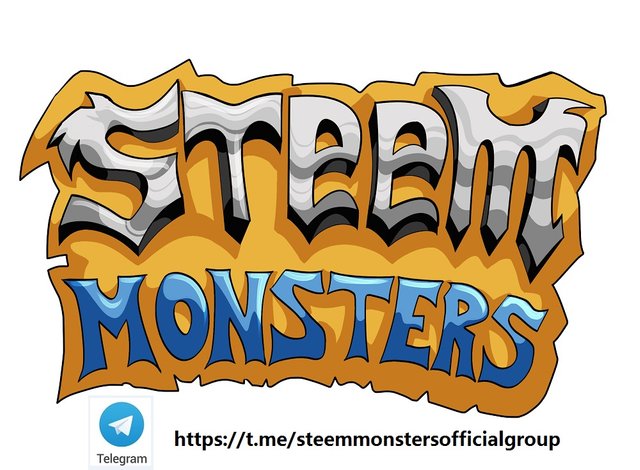 Hi to all Steemians,
The season 3 is already half way through and my rank + rating still hasn't increased much until now lol
I know many players try to finish their daily quest, even though it takes longer time to finish it - but we all learn a lot more battling strategies from this new battling mode!
Frankly, I barely skip any daily quest (except I was away from home and didn't have great internet coverage)
I still remembered that I opened a legendary card during my daily quest (damn, it was so much fun indeed lol)
Let's go straight to the point...
Today, me and Bibi going to throw out another interesting guessing contest.
The contest name is about "Guessing My Daily Quest"!
Just follow the below rules:
Follow @wilhb81 (Mandatory)
Upvote this post (It would be even better, if you can resteem and spread out the words!)
You must join Steemmonsters Telegram group: https://t.me/steemmonstersofficialgroup and tell us your Steemit ID
The rule is simple. All you need to do is guessing the amount of rare, epic or legendary cards I might get for the consecutive 5 days.
For example the acceptable format: 5 rare/2 epic/1 legendary
The one that guess the exact number for all the three categories will get a grand prize - 5 booster packs for himself/herself.
Else, if no one guessing the right answer - I will pick out 5 lucky winners among the contestants with randomresult.com!
You need to submit your answer before 23:59:59 GMT+8 8th December 2018 - any answer that submit after the deadline WON'T BE ACCEPTED!
Come and join the guessing contest now - you might be the sole lucky winner :D
PS: If haven't join the Steemmonsters Telegram group - please do it now, as there are many giveaways waiting for you to win! Steemmonsters Telegram Group
PSS: If you use my referral link https://steemmonsters.com?ref=wilhb81 to register and buy starter pack or any cards – I will give you 2.5% rebate back. Also, I will delegate 50SP to your new account that registered using my referral link.
所有亲爱的Steemit伙伴好,
从开始至今,第3季已经过了一半,我的排名+评级,一直到现在,仍然没有太大的提升 XD
我知道很多玩家都试图完成他们的日常任务,尽管需要更长的时间来完成它 - 但我们都能从这个新的战斗模式中,学到了更多的战斗策略!
坦白说,我几乎没有跳过任何日常任务(除了我不在家,或者在没有很好的互联网涵盖区域)
我还记得我在日常任务中打开过一张传奇卡片(真的是爽翻了,这确实很有趣!)
让我们直截了当地说......
今天,我和小白条将举办另一场别开生面的猜谜活动。
比赛名称 - "请猜我的每日任务"!
你只需遵循以下规则:
关注@wilhb81(强制性)
点赞这篇文章(如果你能转发的话,那就更好了!)
您必须加入Steemmonsters Telegram小组:https://t.me/steemmonstersofficialgroup 并告诉我们您的Steemit ID
规则很简单。你需要做的就是猜测连续5天,我从每日任务奖励包中,可能获得的稀有、史诗或传奇卡的数量。
例如可接受的格式:5稀有/2史诗/1传奇
猜测所有三个类别的正确答案的人将获得一个巨奖 - 他/她独自获得5个加强包。
否则,如果没有人猜测正确的答案 - 我会用randomresult.com,从所有参赛者中,挑选出5名幸运获奖者!
您需要在 格林尼治标准时间23:59:59 2018年12月8日之前提交您的答案 - 在截止日期之后提交的任何答案一概不会被接受!
快来参加猜谜比赛 - 你可能是唯一的幸运赢家:D
PS:如果还没有加入Steemmonsters Telegram小组 - 请立即开始,因为有很多赠品等着你来赢取! Steemmonsters Telegram Group
PSS:如果您使用我的推荐链接 https://steemmonsters.com?ref=wilhb81 注册并购买入门包或任何卡 - 我将给您2.5%的回扣。此外,我会将50SP委托给您使用我的推荐链接注册的新帐户。

---
Posted from my blog with SteemPress : http://wilhb81.vornix.blog/2018/12/04/steemmonsters-another-fun-guessing-conteststeemmonsters%e5%8f%a6%e5%a4%96%e4%b8%80%e4%b8%aa%e6%9c%89%e8%b6%a3%e7%9a%84%e7%ab%9e%e7%8c%9c%e6%b4%bb%e5%8a%a8/
---