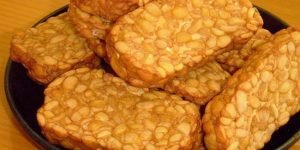 Asai Gamba
Baro Tuwanku hawa teh ijo, uronyo ka laen lom, Tuwanku ka hawa teh susu teuman. That na teuh. Sige sapu hawa. Nyan sabab hana jep kupi ka lhe uro. Ka han pah sagai kupi. Jadi kapayah piyoh siat meupadum uro.
Jadi sabab ka hawa teh susu, maka buno beungoh Tuwanku jak laju u kide jak mita teh susu. Troh keunan Tuwanku peusan ju teh susu bak awak meukat. Tuwanku peugah, hai kapeuget teh susu saboh lam glah ubeut manteng. Jeut, meunan dijaweub le awak meukat.
Teuma lheuhnyan ditanyeng le awak meukat bak Tuwanku, dingin pu panaih? Nyan ditanyeng, kiban manurot gata? Kon ulok jih. Katapeugah lam glah ubeut, ditem tanyeng lom pu panaih atawa dingin. That na teh.
Kakeuh Tuwanku jaweub meuno bak jih, kapeuget laju lam glah ubeut beu dingin, kapaso eh bate meu dua neuk, kaboeh silang-silang meu dua krek. Ngen Tuwanku kajak mayang. Can kucok pulang kide-kide.

---
Posted from my blog with SteemPress : http://mitapeng.com/teh-susu/
---