The next destination was Taebongsa Temple located on the skirmish of Tabongsan mountain. The name of Taebongsan was believed to be originated from the place where the placenta of the last king of Baekje was buried.
In Korean ancient society, the placenta had a very important meaning, it should be well cared for the King's authority. The name in Korean was Tae, so mountain, where the placenta was buried, was named as Taebongsan according to the legend.
The reason why I decided to drop by was that I heard there was a triad Buddha statue. It had been abandoned for a long time according to the explanation. So I'd like to see what the buddha statue look like.
It was served in the center of the hall of Daewungjeon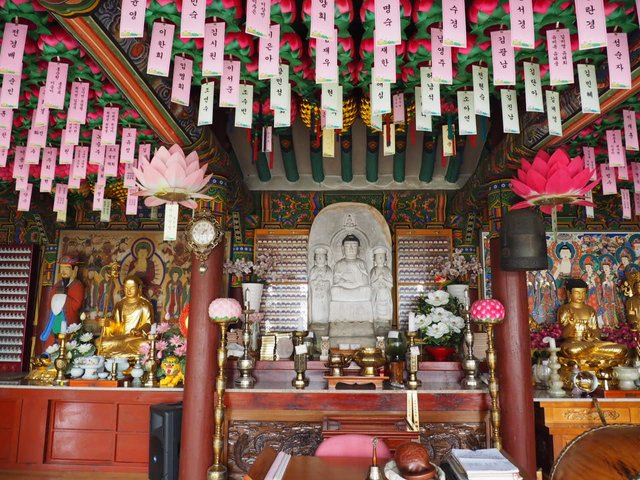 As getting closer, I could notice that this statue was a little bit different from others. The side figures were way too different from the ordinary.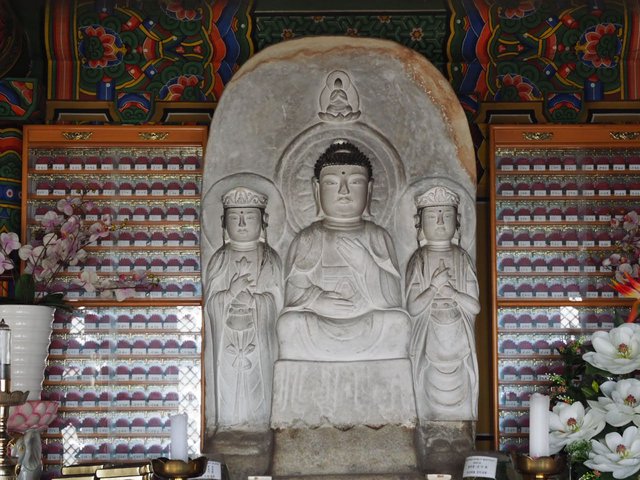 And the surface of the statue was covered with white color, so I could not estimate the original appearance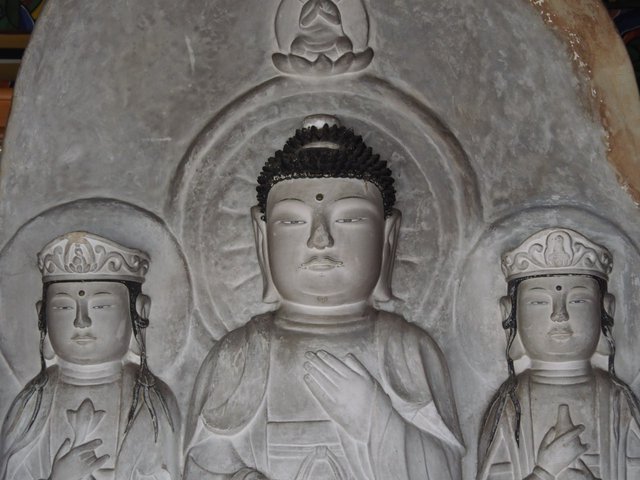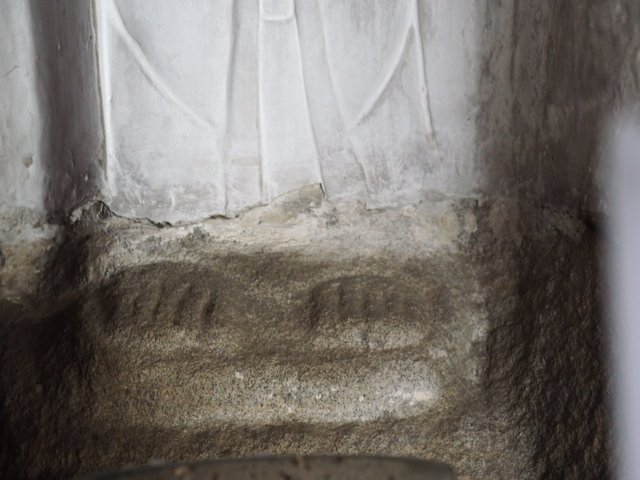 I could not estimate when this statue was built.
This temple belongs to the different order from the main order of Korean Buddhism. The atmospheres are slightly different from each other according to the orders.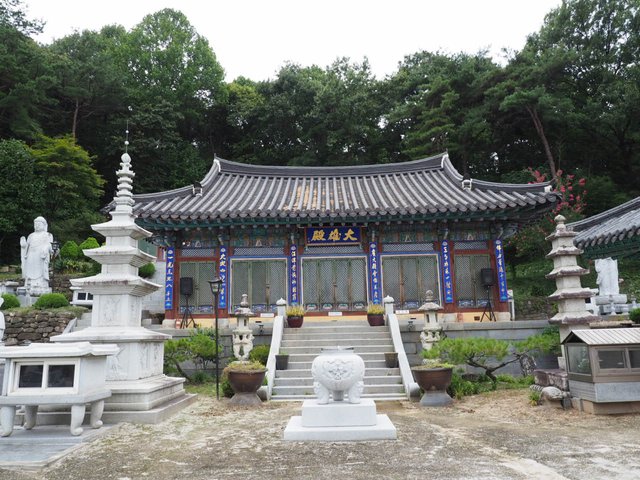 ---
Posted from my blog with SteemPress : http://koreanculture.dothome.co.kr/triad-buddha-statue-in-taebongsa-temple-iksan-city/
---