In this post, I'd like to introduce the Buddha Statue. Actually, the painting behind the statue was known as the famous one.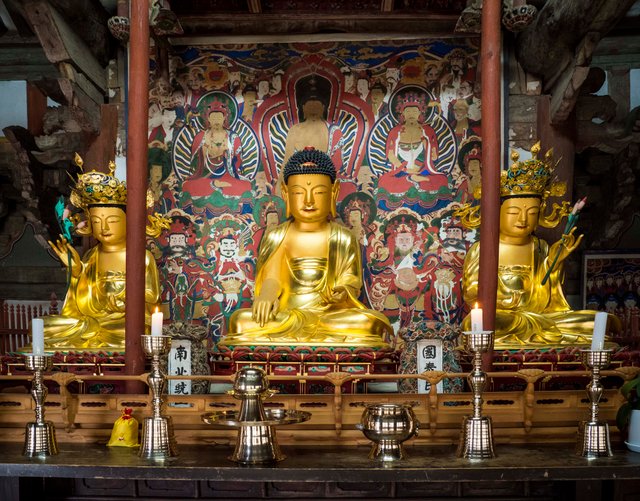 What attracted my attention was the brush writings in front of the statue.
Below is the pray for the unification of Korean peninsula.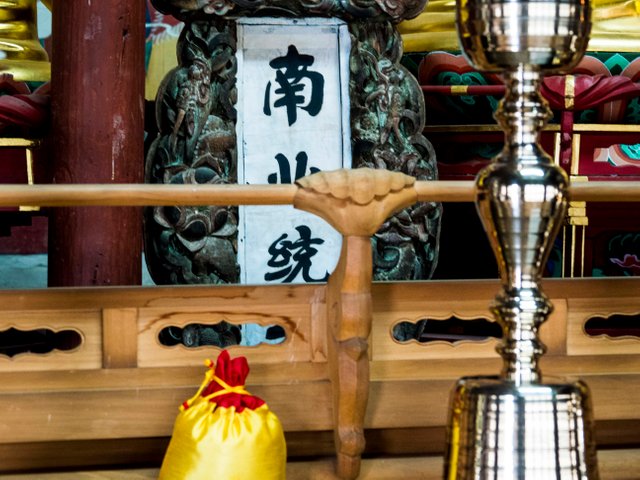 Below means Peaceful Country and People safety.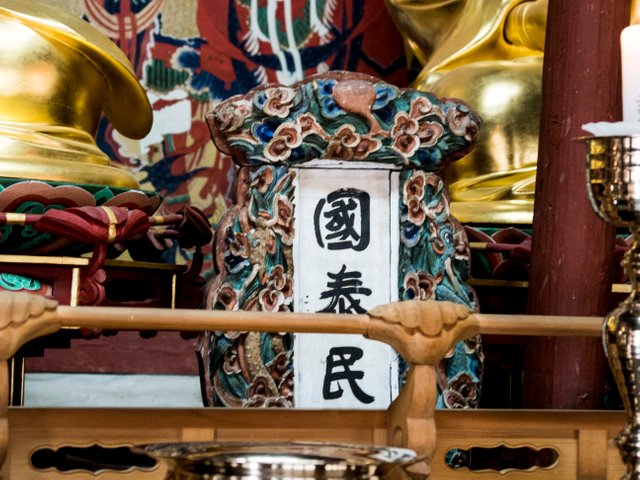 There were two drawings on the wall inside of Daewung-Jeon. I took the photos of those two drawings, but one of the photos was out focused.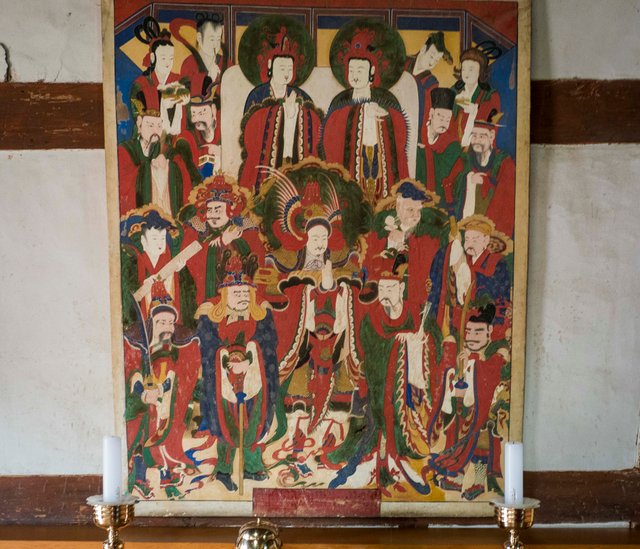 ---
Posted from my blog with SteemPress : http://koreanculture.dothome.co.kr/buddha-statue-and-painting-in-daewung-jeon-of-chiljangsa-temple-anseong-city/
---
--- #####
**Sponsored ( Powered by [dclick](https://www.dclick.io) )**
##### [500 Stone Arhats of the Korean Temple](
https://api.dclick.io/v1/c?x=eyJhbGciOiJIUzI1NiIsInR5cCI6IkpXVCJ9.eyJjIjoic2xvd3dhbGtlciIsInMiOiJidWRkaGFzdGF0dWVhbmRwYWludGluZ2luZGFld3VuZy1qZW9ub2ZjaGlsamFuZ3NhdGVtcGxlYW5zZW9uZ2NpdHktYjkzZGF0aHo0byIsImEiOlsidC0yMDE5Il0sInVybCI6Imh0dHA6Ly9rb3JlYW5jdWx0dXJlLmRvdGhvbWUuY28ua3IvNTAwLXN0b25lLWFyaGF0cy1vZi1ydWluZWQtY2hhbmdyeWVvbmdzYS10ZW1wbGUtd29uanUtY2l0eS8iLCJpYXQiOjE1NjUwMTMwMjgsImV4cCI6MTg4MDM3MzAyOH0.Hkv2LEAJ4gcc8uCZT5ORjqWnRCDbmIVKURL5FYohF_0
)
500 stone arhats about a thousand years ago were exc...