Great Gifts That Will Help You or Someone You Love Save Money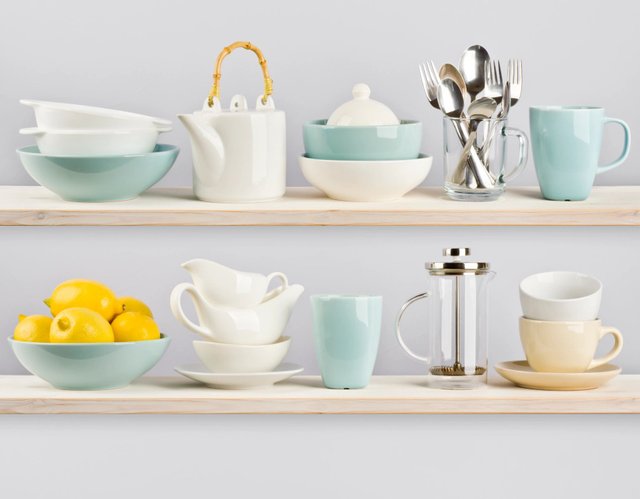 I'm so excited to share these ideas with you! Some can save you money NOW and others in the long run!
As you know from SixOnABudget.com, one of the biggest ways
we save money is in the way we grocery shop
, and something involved in grocery shopping is
COOKING AT HOME
.
Some people are new to this or intimidated by the idea of cooking at home, so here are some items that can make this easy.
Also there are also ways to save on the modem you use for your internet (stop wasting money by renting it each month from your internet service provider and buy one that will last years and years.) Or how about a haircutting kit that makes cutting hair easy? It's all here in this post!
Many of these items can be found at the library, thrift stores or estate sales, but if you're wanting to GIFT these to someone who's getting started on their money saving journey or you want to START saving money today by empowering yourself to cook from home, clean your home, purge and get organized. These items really help whether purchased retail, second hand or borrowed from a friend.
(I have taken special care to choose and share ideas that our family personally recommends! Just so you know SixOnABudget does have affiliate relationships with the links shared, meaning that if you buy something through these links, we may get a tiny compensation.)
First, it seems best to recommend two of the most pivotal and motivating money management books.
Is NOW the time in your life when you're READY to get started or the time you want to STAY motivated with getting debt free and building wealth?
The Total Money Makover by Dave Ramsey and The Millionaire Next Door by Thomas J Stanley are two great places to start!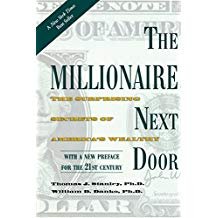 This "Clear The Clutter, Find Happiness" book got me so motivated to clean my house and garage and SELL so much STUFF that I don't need or use. It's a small book that's jammed with motivation and great advice.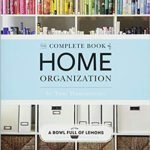 Other books for cleaning, purging, and organizing that I've loved are, The Complete Book of Home Organization and The Complete Book of Clean: Tips and Techniques for Your Home.
Let's Get Serious About Saving Money On Food......
That Starts With Saving Food - here are items that are GREAT for this:
I use these every single day in my kids' lunch bags. Rubbermade Reusable Containers. They're durable, easy to clean and last forever.
This lunch bag can hardly be beat! It keeps things hot or cold for 8 hours - great for men and women who work outside the home but don't want to waste money eating out every day!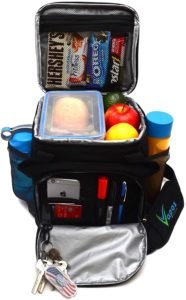 This is a great food storage container set for leftovers and preserving food for additional days. Being able to wrap up food easily and conveniently will help you maintain this system of saving money and food! For me, it's worth an easy to stack and easy to wash set, because I'll be more inclined to actually use them. Here's a great set.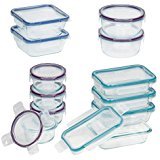 Many people find prepping their meals ahead of time saves them time and money. Here's an incredible set at a great price!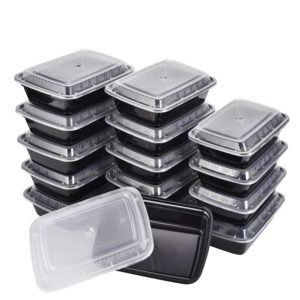 We all know that bringing coffee to work with us saves us money, but what if the container leaks, is messy, is hard to clean....here are two coffee carriers that my husband LOVES and uses absolutely every day. He's had them for ages and they do not leak and do a really good job of keeping his coffee hot!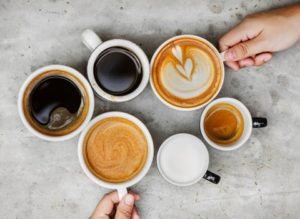 This is the approximately two cups of coffee fit inside it size and then there's this larger thermos that works really well for carrying more of the pot with him.
If you're going to be brewing coffee at home, this is a great coffee pot. It's under $25 too. How many cups of coffee at your favorite cafe will pay for this?

We All Know That Cooking From Home Has the Potential of Saving HUGE Money
Here are items that will help:
Pots and Pans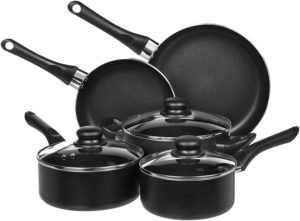 Cutting Board and Knives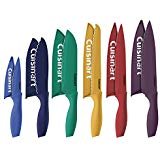 Rice Cooker
This is one we've had for ages and love and use very often!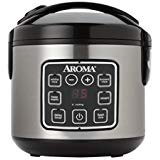 Meat Thermometer (easiest way to have the juiciest, cooked, but not dried out meat!) We've had this one a long time and use it almost daily.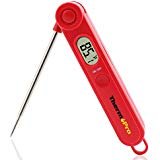 Crock Pot (this might just change your life) or Insta Pot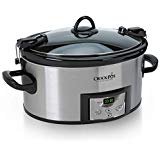 Classic, Can't-go-wrong Cookbook This one will have most everything you'll ever need regarding the basics of cooking.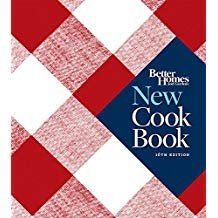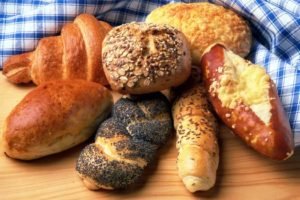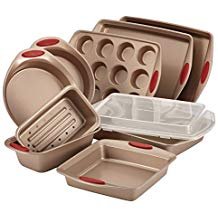 Food Processor
to make meal prep go faster
Measuring Cups and Spoons For under $10 - you can't go wrong with this great set.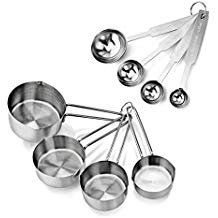 Grater and Salad Spinner (I have never had a salad spinner and have never felt I've been missing out on anything, but when I surveyed so many people for this list, this appeared again and again as indispensable in the kitchen.)
Set of Dishes (no more wasted money on disposable plate ware, just wash and reuse these. I had no idea how common it was until writing about saving money that people used disposable plates and bowls and silverware daily.) Don't forget the glassware too.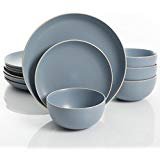 Let's save money and be prepared to cook at home, eat better than ever, and maybe, just maybe enjoy the process of cooking.
Remember the money you save on this can allow for you to SPEND money on what matters MOST.

Want to No Longer Need to Find Money in the Budget for a Cleaning Service?
These are the tools that will make the job easier and faster and cheaper than a housecleaner.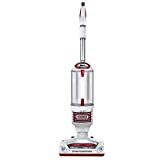 Microfiber Cleaning Cloths
- can't go wrong! I even abuse them by putting them in the dryer after washing them, and they still have held up SO WELL. I cannot say enough good things about these cleaning cloths.

Fan Cleaner
Mop and Broom Set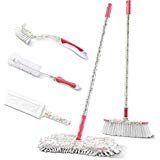 Miscellaneous Ways to Save
Haircutting Kit and Scissors
-I cut my kids and husband's hair and it saves us so much money each month!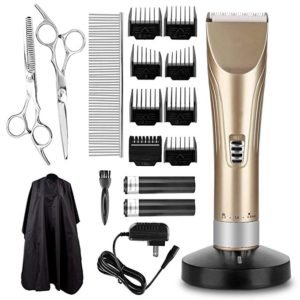 Clothesline
Modem
- don't rent one from your internet company, but one for cheap and have it last for years and years. We love this one!
Reusable Dryer Balls
Thanks for being here with us on SixOnABudget.com!

---
Posted from my blog with SteemPress : https://sixonabudget.com/great-gifts-that-will-help-you-or-someone-you-love-save-money/
---