According to my Garmin, my average resting heart rate for the past week (the last week in December) was 61 beats per minute....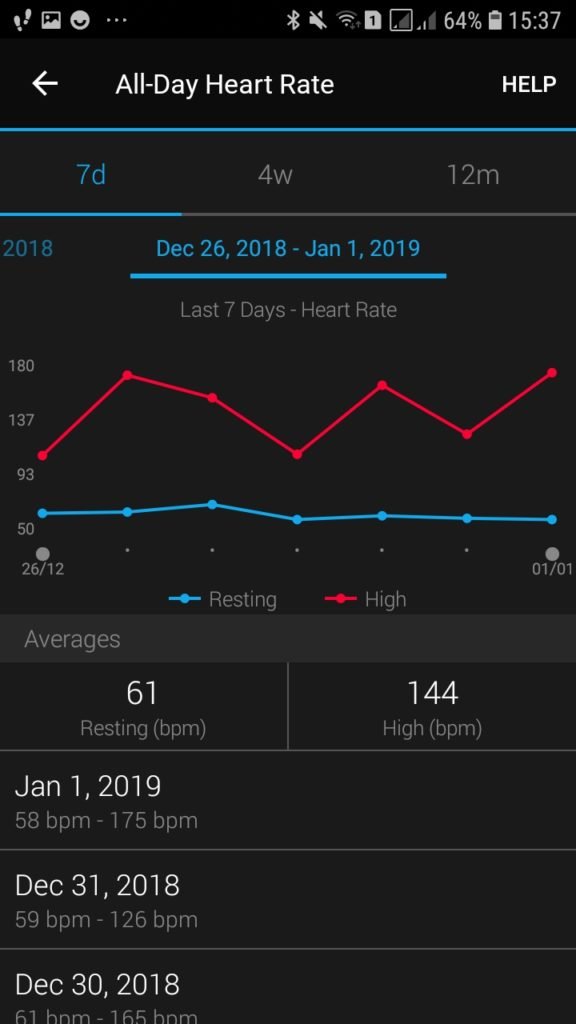 'Resting' actually means not moving, I tested it out... Yoga and doing the washing up both count as 'resting'..... any kind of moving counts as active. 'High' on the above graphic is from when I start the timer to record my workouts... running, cycling or circuits.
Of course I looked up the 'meaning' of my resting HBM, and it's most gratifying to see it locates me in the 'excellent' band for my age (45-55) category, which actually fits in quite well with my low 60s age-grade percentage I get for my Park Runs...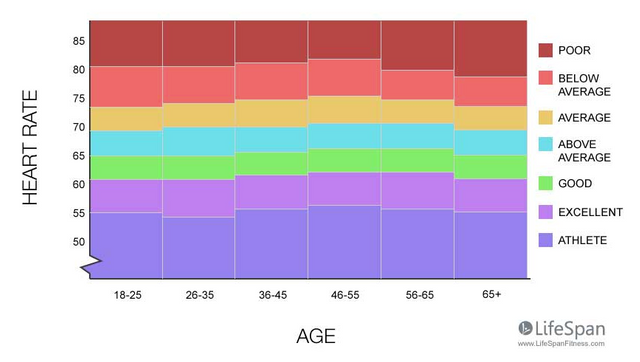 The problem is the thought of trying to lower my resting heart rate as a goal has now entered my mind... based on Tuesday's Park Run data this is actually very achievable, assuming what's below is right.... a resting heart rate of 58 BPM surrounding a fairly rigorous 5K run (and an hour walk there an back). I'll take that.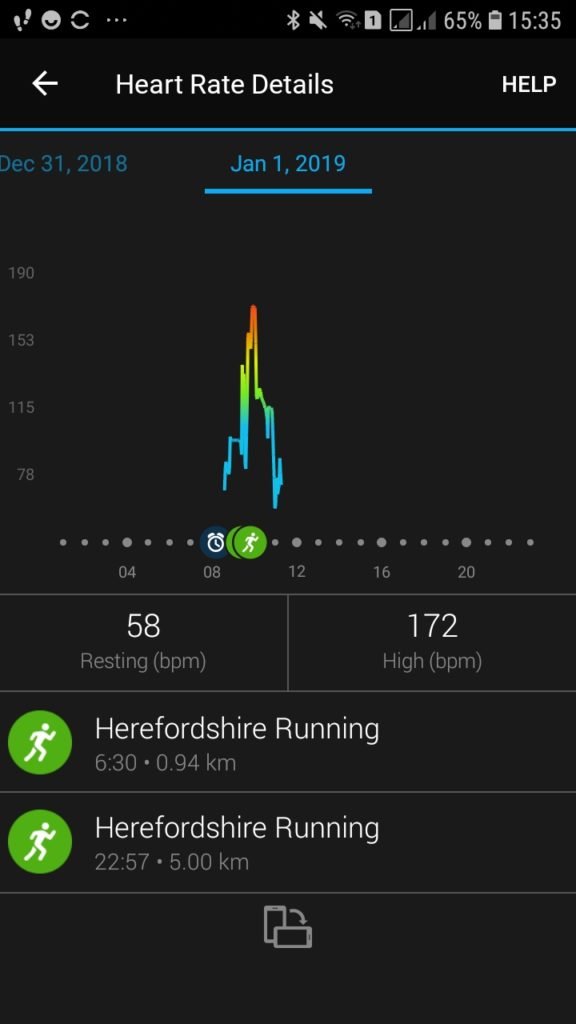 What I don't like about all of this data... AND WHY SETTING A LOWER RESTING HEART RATE GOAL IS POSSIBLY A BAD IDEA!
I feel pretty good most of the time! Now thanks to my accursed Garmin I've got this thought in my head of wanting to get my heart rate down to 'athlete level'.... I could do this but the problem is I'm now getting this urge to game the Garmin.... only leave it on at night for example to deliberately skew my resting heart rate data downwards, and not while doing the washing up, when it's going to be 70-80 (it's higher when standing up!)
And what happens if I have a bad week? Having a resting HB at 65 BPM is absolutely nothing to be worried about, but if i were to set a lower HR as a goal, anxiety is a possible effect if I'm not meeting that gaol.
I think all in all this is a good example of data I'd rather not have! Best to just forget it's there! Lowering my heart rate is most definitely not a 2019 goal!
Still, if it happens it happens!
---
Posted from my blog with SteemPress : https://revisesociology.co.uk/my-resting-heart-rate-data-and-why-i-can-live-without-it/
---