It is one of the most beautiful plant and the flowers are magnificent as well. The color of it and the way they grow together in a flock makes them pretty beautiful as we speak. The scientific name of them is Euphorbia Milii . Apart from the name it does really have thorns in its branches. When ever you may see it you will feel like you are seeing a cactus. 
---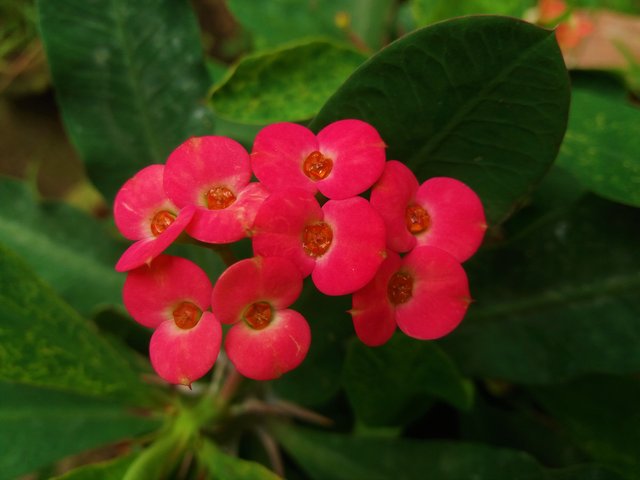 ---
I have seen this flower quite some time and yeah despite of its size and shape it really amazes me every time I see it.
---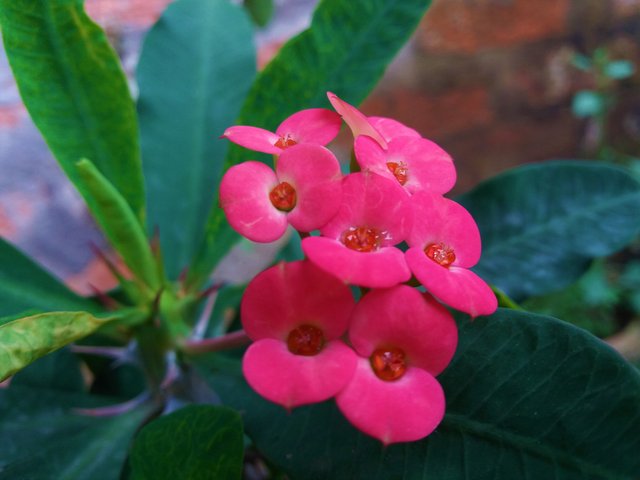 ---
There were quite few plants The Crown of Thorns where I was taking the images from. There was a person staring at me like he was going to scold me or eat me I don't know, he reacted like I was gonna take the plant away from there. But yeah after some time he came forward and we greeted each other and  I told I took the permission from a person inside the house. He nodded and seemed like a cool person.
---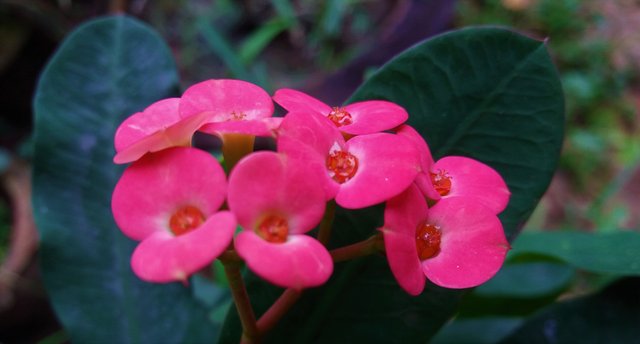 the images are captured by me
---
Well there have been many incidents with few of my photographs and some were many memorable as well. Those little moments does really brings back smile whenever I think of them by the way.
---
I hope You will like the images and that is all for today !
---
Till the next time, to somewhere/something More Interesting !
---
You can visit my blog for more posts like this
www.seethenaturewithme.com
---

---
Visit my Steemit Profile
www.steemit.com
---
See you soon on the next Tour of

www.seethenaturewithme.com
---
Have a Pleasant Day Everyone !
---
Thanks for Stopping by
---
FOLLOW ME & STAY TUNED FOR MORE
---
Posted from my blog with SteemPress : http://seethenaturewithme.com/crown-of-thorns/
---