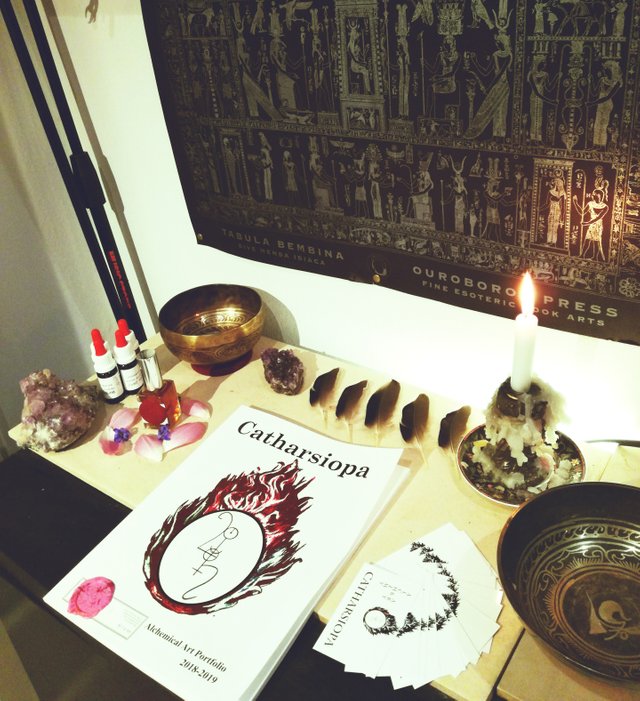 The Project keeps advancing, Ideas keep flowing and details emerging around how the box set will be structured and built.
The Heart of the Box or Deepest Layer will be the Magazine. The Designs for the Perfume and its Bottle are pretty much fleshed out and in the video and also the photo I added you can see what we are going with for now.

The Perfume Mix that will be used to craft the perfumes for the Box is pretty much completed.

This one is built around a Rich and Dark Jasmine Sambac Absolute. With other florals to give it more complexity, starring rose absolute and neroli essential oil. The heart is gorgoeus warm vanilla, woody, earthy spice. Finishing off in a jasmine bloom among the deep richness of chocolatey vanilla sweetness in a dark shimmering backdrop. Catalyzed with precious Oil of Copper from "Kymia Arts"and alchemical spagyiric tincture of rose. Heart Medicine in the Form of a Magical Fragrance.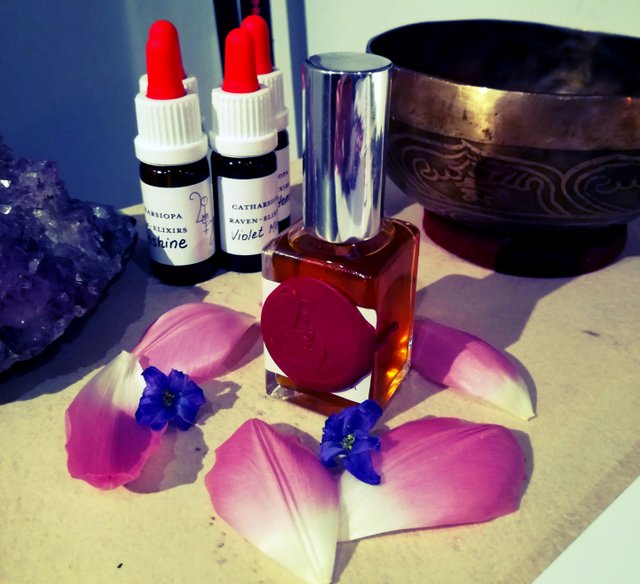 Each Box will Contain the Magazine, Perfume, Book, and probably a Spagyric tincture. There will be more goodies hidden within, but these are the general items one can expect to find in every box. Each Box is individualized so nobody will have the same experience in opening it up, although the message and journey will be heading for the same destination.
"Seals of Secrecy - Be a Part of the Revelations"
Find more information at Catharsiopa!
I leave you with a short video of the magazine and perfume, a short sneak peek, more will be revealed as everything comes together and we begin putting together each of the box sets.