Today's Update Contents
What's New Today
MusicVoter Update
Whaleshares Update
AtomCollectorRecords.com Update
Why Musicians Should Enter These Competitions
Radio Evolved LIVE!
AIRPLAY Token Automation
Get Sponsored on Steemit
Narrative
Choon
What's New Today
This section will always contain something new so if you have read previous updates you may not want to read anything after the big update logo below. Everything after that contains updated statistics on the various platforms that we use to support independent music and other pertinent information that we think everyone should be aware of so will always be present.

If this is the first time you have read one of these updates then we recommend you read it all and decide what may be of benefit to you.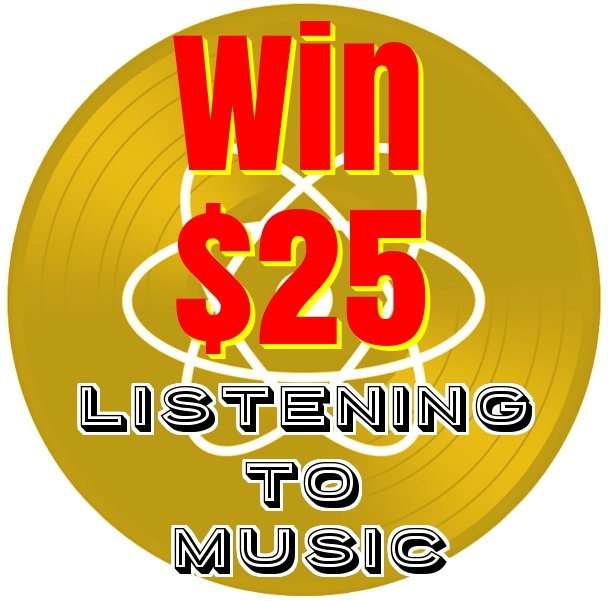 We are pleased to announce a new weekly prize draw where you can have a chance to win $25 in crypto(BST) or $20 in cash(via PayPal).
To enter open a free account on AtomCollectorRecords.com and listen to SoundCloud tracks. For every 10 tracks you listen to you will receive 1 ticket into the draw.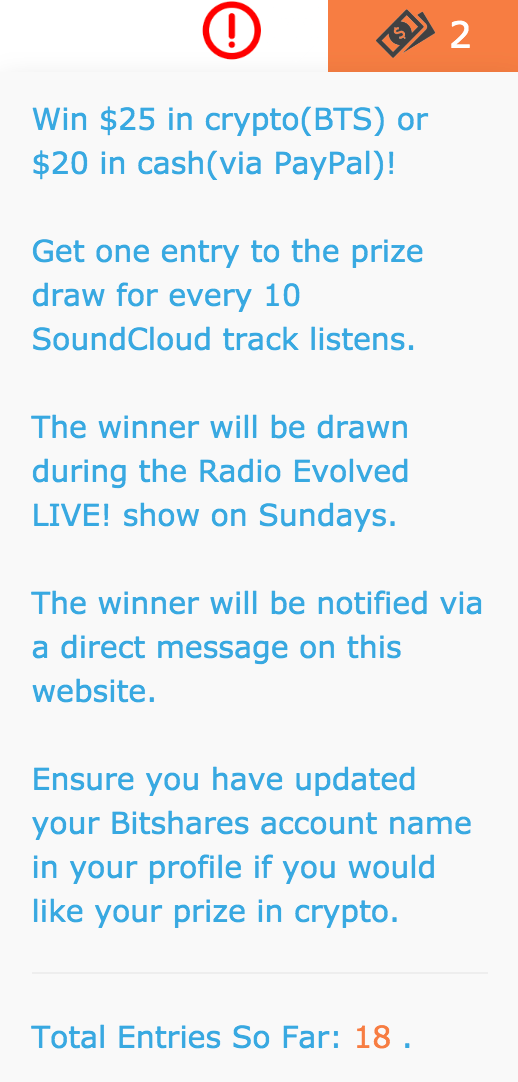 The winning ticket will be chosen via a random number generator during our Radio Evolved LIVE! show on Sundays (at 20:00 BST, British Summer Time). You can watch the show on DLive where we also stream music videos and replays of previous shows 7 days a week.
Join us on Discord if you would like to know more.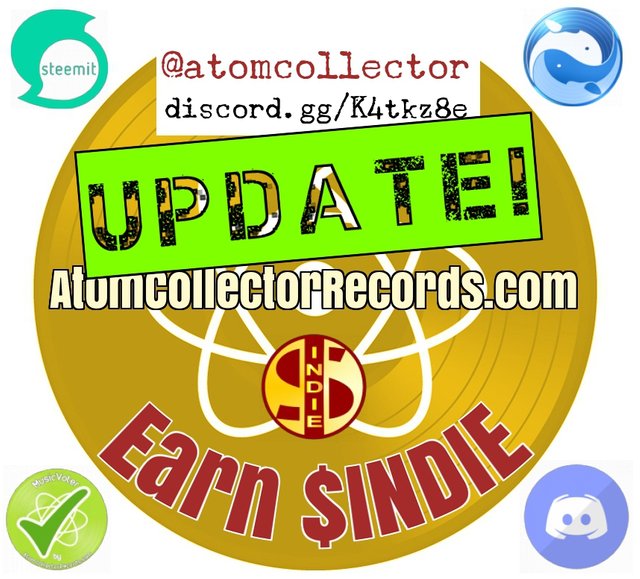 MusicVoter (Steemit)
The aim is and always will be to support independent musicians so please spread the word by telling your musician friends to sign up to Steemit (and Narrative - see below) and join the cause! The more people that join us the more we can help and the quicker we grow.

And remember that I will sponsor those who delegate regularly (via @steembasicincome), even if it is only a small amount, so please try to do so (use this handy DELEGATION PAGE).

Thank you to everyone who has delegated and remember that you are in with a chance of getting sponsored by @SteemBasicIncome every time you delegate.

Whaleshares Update (Current Whalestake)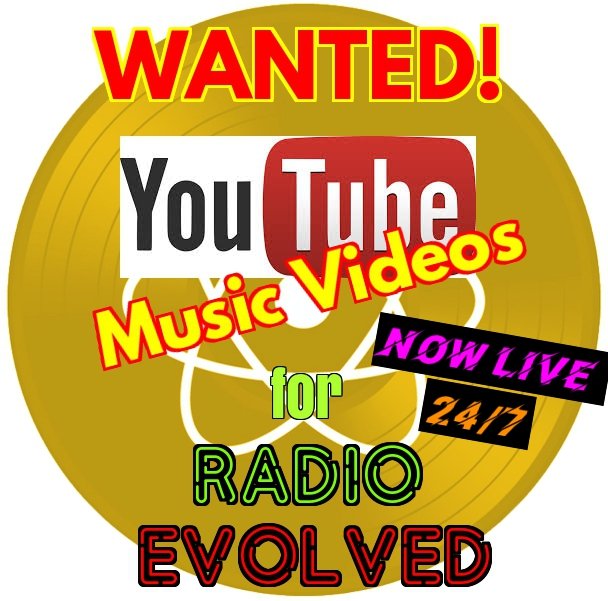 If you are an independent musician and you would like your music videos included in our brand new 24 hour MTV (when it was great!) style music channel then please let us know in our Discord.
You can watch the channel on DLive.

Brave Browser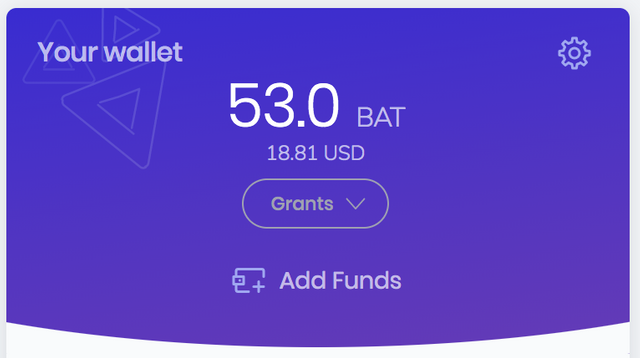 The Brave Browser is growing in popularity at a phenomenal rate with millions of downloads because it not only blocks ads but also because you can choose to support your favourite content creators with the BAT crypto currency.
Please use our referral link to receive some free BAT to use to support your favourite content providers.
You'll even be able to earn BAT by viewing ads if you choose to do so.
Why Musicians Should Enter These Competitions
There are some amazing competitions that members of the independent music community put a lot of effort into running on both Steemit & Whaleshares but they don't get the kind of support they deserve.
In most cases all you have to do is use a specific tag and maybe comment on their post to say you have entered and you have a chance of winning a mixture of $INDIE, AIRPLAY, STEEM & WLS & more!

Image, View, Song, Write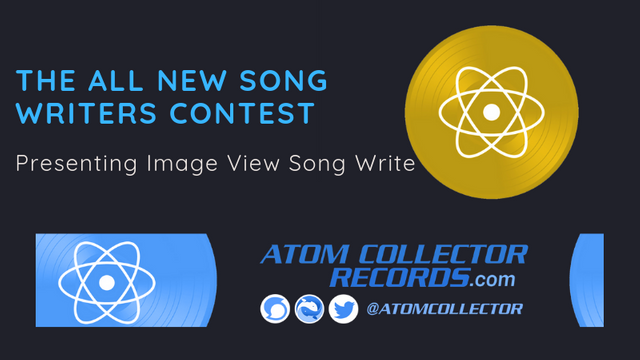 Photographer @chadstretton has launched a competition for all music fans.
Quite simply you comment on the posts that he creates on Steemit or Whaleshares with a song that you feel matches the photo. Music from independent artists is preferred but you may also post mainstream artists songs too.
Snippets of all the entries will be playing during Radio Evolved on Sundays and the winner will be announced at the end of the show.
The current prize is 100 AIRPLAY but we will also be looking at offering STEEM depending on how popular the competition becomes.
You can find the current competition posts in our Discord under #useful-info-and-competitions.
Song Of The Day by @jhayehidio (Whaleshares)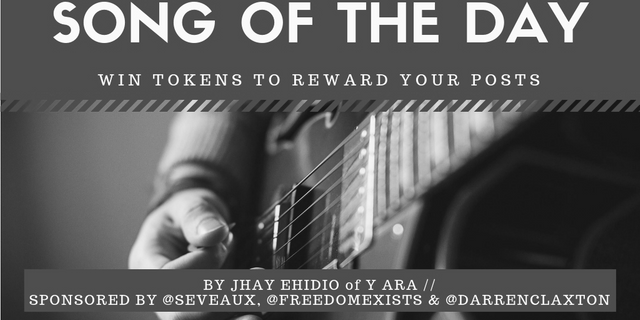 Submit someone else's track each day and be in with a chance to win!
Look for the latest post on jhayehidio's feed.
(sponsored by @seveaux, @freedomexists & @darrenclaxton)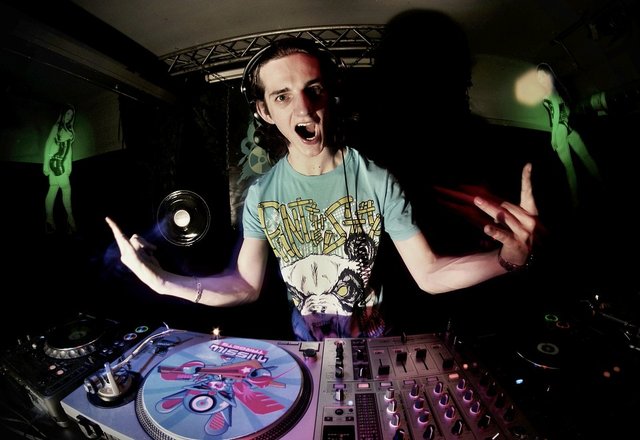 If you are an EDM producer then check out @uwelang on Whaleshares as he is now running a competition for you to submit your music to using the #DanceWeekend tag.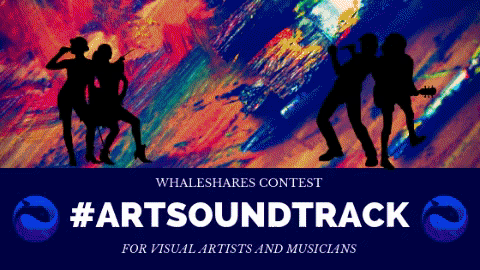 Round 1.2 of this awesome new competition by @ftlob on Whaleshares is now open. Submit your music to match the winning artwork from Round 1.1.
Blockchain Music Contest on Steemit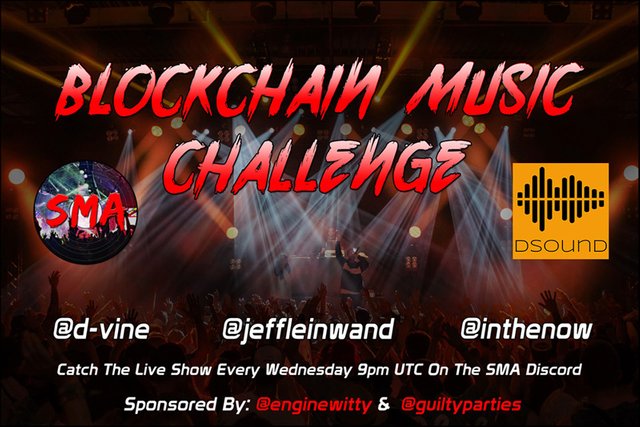 @nakedverse informed us about a new competition on Steemit for musicians (posted by @inthenow), the Blockchain Music Contest. Judges are: @d-vine, @jeffleinwand.
The Rules:
Your song can be of any genre.
Must be your song! If you are collaborating with someone we need to know.
Make a post about your song/entry.
Add a link to your post in their Discord contest room - blockchain-music-contest!
Your entry must be posted within the Ten (10) day time period.
@Artzone & Musicoin Contest - Prize Pool 30 STEEM + 10000 MUSIC!!!!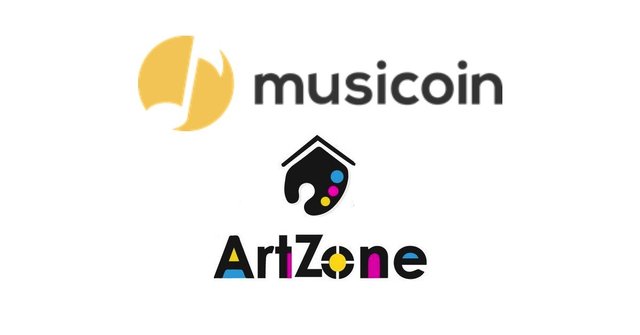 Enter ArtZone competitions on Steemit for your chance to win a share of the STEEM & MUSICOIN (MC).
Open Mic on Whaleshares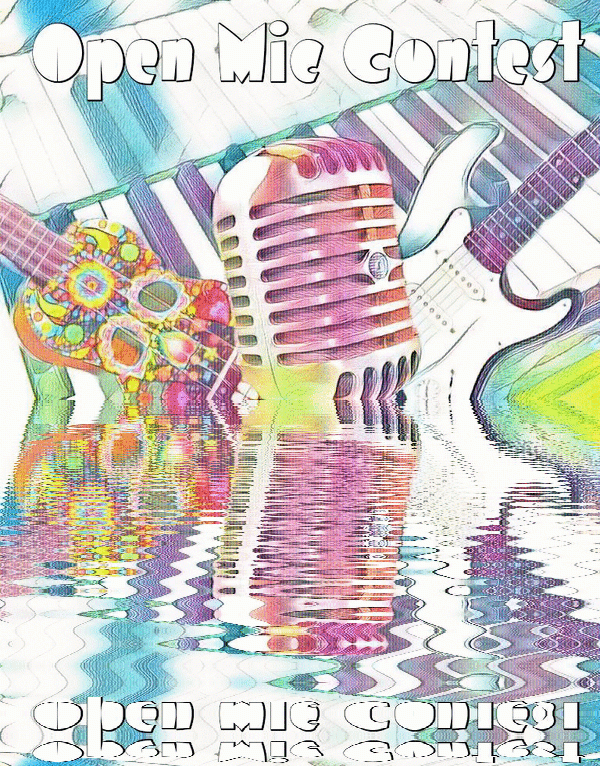 If you are on Steemit then you probably already know about the Open Mic contest.
Well now a completely separate competition has just started on Whaleshares too!
Read the official post for instructions and join the fun!
The X Reposts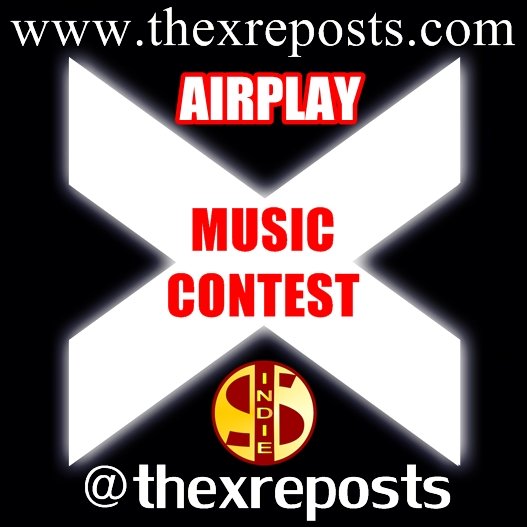 Whaleshares & Steemit Competitions
Check out the latest XReposts competitions on
Whaleshares
and
Steemit
for great prizes!
** If you have a competition you would like added to this list please let me know on Discord. **
Radio Evolved LIVE!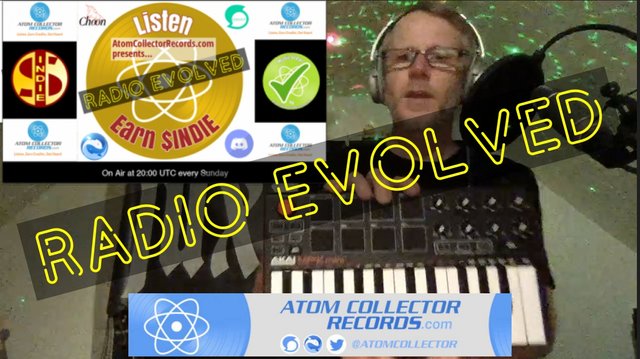 The catch up for last Sunday's show is now available here.

What Is Radio Evolved?
Radio Evolved is a new hybrid radio show which airs at 20:00 BST (British Summer Time) on Sundays on Dlive.
on Discord
to join in the lively chat during the show!
AIRPLAY Token Automation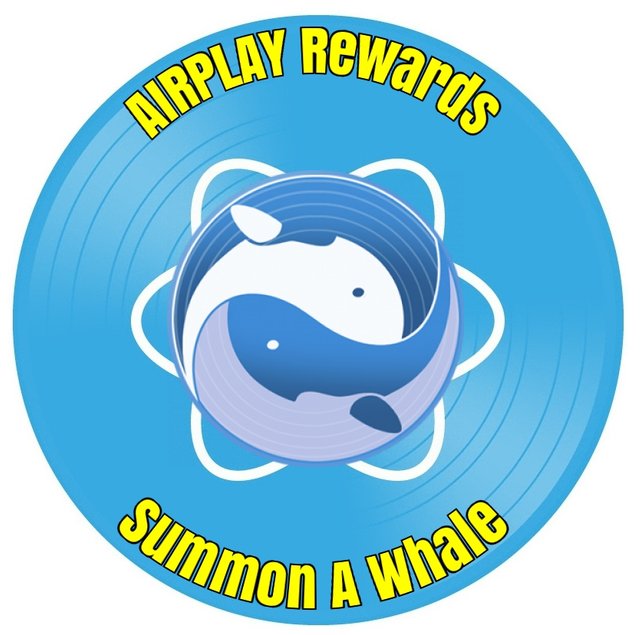 AIRPLAY is now set up on Whaleshares and is listed on the Whaletoken Info Page.
So if you send AIRPLAY to the-jukebox via Btshares you should get the reward automatically now.
Please read the introduction post to find out more about AIRPLAY.
Publish0x

@jhayehidio introduced us to a new platform where you can tip other's blog posts. A few of us are currently testing it out and I'll do a video and more thorough post in due course if it looks useful for us all. The team behind this seem really proactive and have said they will added support for SoundCloud and Musicoin embedded players soon.
The basic idea with this platform is that any coin/token holder can apply to add their crypto to the platform to allow tipping of content. At the moment they have the BNTY token included.
I have created a channel in our Discord so we can support each other in the same way we do with Whaleshares.
If you want to join us and give it a go then please help either @jhayehidio or ACR out by using one of our referral links:
Get Sponsored For Delegating And Receive UPVOTES FOR LIFE!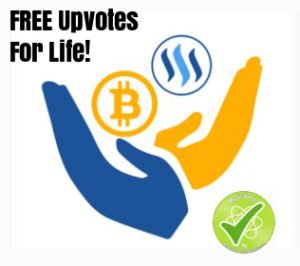 To encourage regular delegations we use STEEM rewards earned by @MusicVoter to sponsor recent delegators via the awesome @SteemBasicIncome.
You will not automatically get a sponsorship if you delegate but if you delegate frequently (the amount does not influence our decision) then you are more likely to get sponsored.

---


Start Earning #CryptoCurrency With Choon Even If You Are NOT A MUSICIAN!
Did you know that you could be earning NOTES, a brand new crypto currency offered by
Choon.co
even if you are NOT A MUSICIAN?
You can earn by curating playlists and getting people to play them. It's as simple as that.
There is an amazing team behind Choon (including co-founder and world renowned DJ @garethemery) so it has a great chance of success.
If you want to earn 50% of the NOTES generated by plays then we have a playlist for you that features only tracks that offer 50% OR MORE!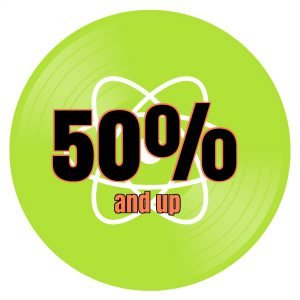 ---


AtomCollectorRecords.com
helps independent musicians in multiple ways:
You can sign up even if you are not a musician and still earn by following the instructions in the box on the main music player page.
Do you want to EARN CURATION REWARDS AUTOMATICALLY and help independent musicians? HERE'S HOW

@MusicVoter is part of the Atom Collector Records family
Add dsound, DTube, Choon, Musicoin, BandCamp, Spotify, YouTube + more, get more fans and earn $INDIE!
---
Posted from my blog with SteemPress : https://www.atomcollectorrecords.com/blog/2019/06/04/win-25-listening-to-music/
---