Today's Update Summary (Details Below)
New Whaleshares Notification Bot
MusicVoter Update
Whaleshares Update
AtomCollectorRecords.com Update
Radio Evolved
AIRPLAY Token Automation
Get Sponsored on Steemit
BitTube
Narrative
Choon
Whaleshares Notification Bot

I know a lot of us have been waiting for this! Alfia was written by @black-man and provides similar functions to GinaBot that many of us use for Steemit notifications.
If you use this new service please consider voting for @black-man as a witness.
More information about how to use the bot and vote for @black-man can be found in his post.

MusicVoter Update
The aim is and always will be to support independent musicians so please spread the word by telling your musician friends to sign up to Steemit (and Narrative - see below) and join the cause! The more people that join us the more we can help and the quicker we grow.
And remember that I will sponsor those who delegate regularly (via @steembasicincome), even if it is only a small amount, so please try to do so.

Had to kick someone for not playing by the rules and ignoring multiple warnings so they removed their small delegation.
Whaleshares Update.

Earn
$INDIE AND AIRPLAY
(tradable on
Bitshares
) listening to:

AIRPLAY Token Automation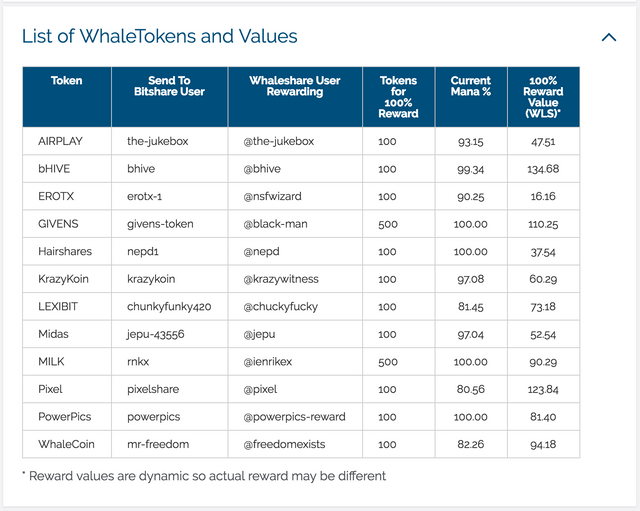 AIRPLAY is now set up on Whaleshares and is listed on the Whaletoken Info Page.
So if you send AIRPLAY to the-jukebox via Btshares you should get the reward automatically now.
Please read the introduction post to find out more about AIRPLAY.
Radio Evolved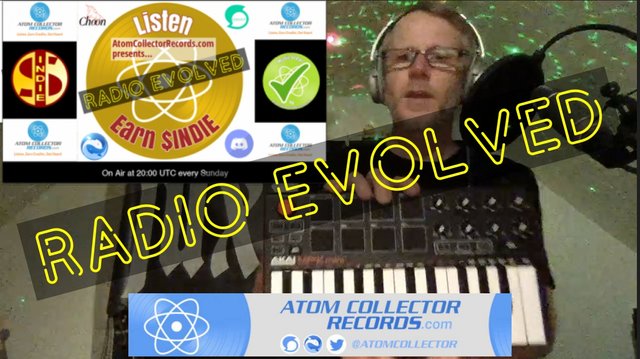 We had another fun show on Sunday and the chat on Discord was buzzin'.
You can watch the catch up HERE.

What Is Radio Evolved?
Radio Evolved is a new hybrid radio show which airs exclusively live on DLive. A mixture of requested music & music videos as well as live improvisation using instrumentals and poems. Sign up for DLive below and join us for an interactive radio show like no other on Sundays at 20:00 UTC (convert to your local time)
Submit your music/lyrics/poems in our Discord.
Get Sponsored For Delegating And Receive UPVOTES FOR LIFE!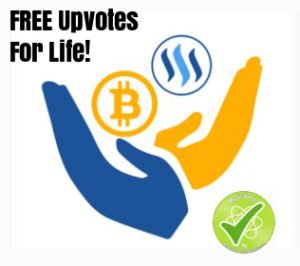 To encourage regular delegations we use STEEM rewards earned by @MusicVoter to sponsor recent delegators via the awesome @SteemBasicIncome.
You will not automatically get a sponsorship if you delegate but if you delegate frequently (the amount does not influence our decision) then you are more likely to get sponsored.

---
BitTube - Import From YouTube

The YouTube import function is now working so I would highly recommend you create an account and import your videos. Please note that the category will default to "entertainment" so you should change this to "music" and also add some relevant tags.

Liking what I am seeing so far!


Post your BitTube links in the "bittube" channel on our Discord.
Here is a playlist with ACR member's music videos for you to support. Remember you earn "TUBE" for watching videos as well as when people watch yours!
If you want to sell your TUBE then you will need a free LiveCoin account and I would really appreciate it if you would enter my referral code of "Livecoin-JnStGvbu" when you join. It won't cost you a thing but I will get 10% of your trading costs which I can then put back into all the initiatives I run for the community. Thank you!
---
Narrative - A Rival To Steemit or Complimentary?

Some of us now have access to the alpha version and it looks very interesting. You can bid for a "niche", a subject that you would like to "own" for a year, and you get a percentage of all earnings from that niche.
I have successfully secured the "Musicians" niche and will be using this as another way to help independent musicians so I encourage you to sign up via the link below so you are ready as soon as it launches.
You can use my referral link to put your name down for the next 1000 people to be allowed access HERE.
---


Start Earning #CryptoCurrency With Choon Even If You Are NOT A MUSICIAN!
Did you know that you could be earning NOTES, a brand new crypto currency offered by
Choon.co
even if you are NOT A MUSICIAN?
You can earn by curating playlists and getting people to play them. It's as simple as that.
There is an amazing team behind Choon (including co-founder and world renowned DJ @garethemery) so it has a great chance of success.
If you want to earn 50% of the NOTES generated by plays then we have a playlist for you that features only tracks that offer 50% OR MORE!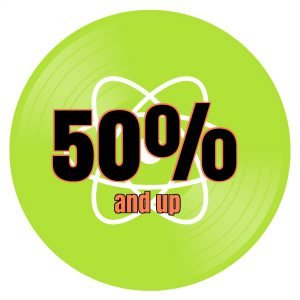 ---


AtomCollectorRecords.com
helps independent musicians in multiple ways:
You can sign up even if you are not a musician and still earn by following the instructions in the box on the main music player page.
More $INDIE
Do you want to EARN CURATION REWARDS AUTOMATICALLY and help independent musicians? HERE'S HOW

@MusicVoter is part of the Atom Collector Records family
Add dsound, DTube, Choon, Musicoin, BandCamp, Spotify, YouTube + more, get more fans and earn $INDIE!
---
Posted from my blog with SteemPress : https://www.atomcollectorrecords.com/blog/2018/10/04/thursday-update-new-notification-bot-for-whaleshares-similar-to-ginabot-on-steemit/
---