Summon A Whale On Whaleshares

Whaleshares has launched and I have been immersing myself in the platform, reading the "whale paper", and understanding why it was created and why it's not just a STEEMIT CLONE.
I am going to do a dedicated post and video about this on the @AtomCollector account shortly but just wanted to let you know about an exciting feature on Whaleshares - "Summon A Whale".
One of the very cool features of Whaleshares is the ability for anyone to create their own token and use it to reward people within a particular community. These tokens can be used to summon a whale "reward" (they are not called upvotes on Whaleshares).
Atom Collector Records has been invited to use the AIRPLAY token for rewarding music related authors!
And what's more you will be able to trade $INDIE for AIRPLAY on Bitshares

At the time of writing this there have been no trades on the platform so there is no way for me to tell you how many $INDIE tokens you will need to purchase AIRPLAY tokens but you are free to put buy orders in if you want to give it a try.
IMPORTANT: The functionality to "summon a whale" on Whaleshares will not be available until September.
Whaleshares will be free for anyone to join from September but you can trade the tokens now.

Minds Token Launch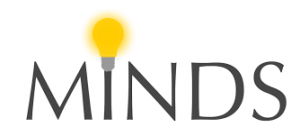 The MINDS token is now live!
I know a few of us used this early on but I think we all lost interest as there was no real value.
Time will tell if it will be worth posting regularly on here but for now I think it is worth spending just 5 minutes replicating the posts you do elsewhere on Minds.
If you decide to join us and use it then please add links to your posts in our "Minds" Discord channel so we can "remind" and vote for your posts.

MusicVoter Update
The aim is and always will be to support independent musicians so please spread the word by telling your musician friends to sign up to Steemit (and
Narrative
- see below) and join the cause! The more people that join us the more we can help and the quicker we grow.
And remember that I will sponsor those who delegate regularly, even if it is only a small amount, so please try to do so.



248 People On The Curation Trail (226 active)
7,161 SP
$0.39 100% Upvote (STEEM price is rising again slowly. Alt coins may have finally bottomed out (maybe!!))
Get Sponsored For Delegating And Receive UPVOTES FOR LIFE!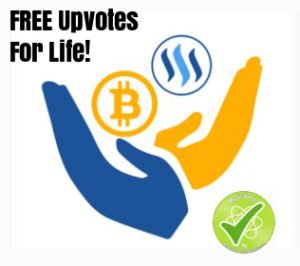 To encourage regular delegations we use STEEM rewards earned by @MusicVoter to sponsor recent delegators via the awesome @SteemBasicIncome.
You will not automatically get a sponsorship if you delegate but if you delegate frequently (the amount does not influence our decision) then you are more likely to get sponsored.

---
Narrative - A Rival To Steemit or Complimentary?

Some of us now have access to the alpha version and it looks very interesting. You can bid for a "niche", a subject that you would like to "own" for a year, and you get a percentage of all earnings from that niche.
I have successfully secured the "Musicians" niche and will be using this as another way to help independent musicians so I encourage you to sign up via the link below so you are ready as soon as it launches.
You can use my referral link to put your name down for the next 1000 people to be allowed access HERE.
---


Start Earning #CryptoCurrency With Choon Even If You Are NOT A MUSICIAN!
Did you know that you could be earning NOTES, a brand new crypto currency offered by
Choon.co
even if you are NOT A MUSICIAN?
You can earn by curating playlists and getting people to play them. It's as simple as that.
There is an amazing team behind Choon (including co-founder and world renowned DJ @garethemery) so it has a great chance of success.
If you want to earn 50% of the NOTES generated by plays then we have a playlist for you that features only tracks that offer 50% OR MORE!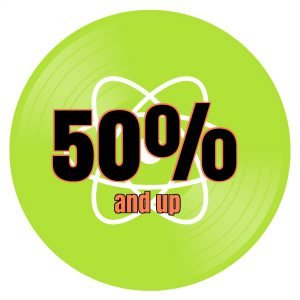 Earn $INDIE (tradable on Bitshares) listening to Spotify tracks.
---


AtomCollectorRecords.com
helps independent musicians in multiple ways:
You can sign up even if you are not a musician and still earn by following the instructions in the box on the main music player page.
More $INDIE
Do you want to EARN CURATION REWARDS AUTOMATICALLY and help independent musicians? HERE'S HOW

@MusicVoter is part of the Atom Collector Records family
Add dsound, DTube, Choon, Musicoin, BandCamp, Spotify, YouTube + more, get more fans and earn $INDIE!
---
Posted from my blog with SteemPress : https://www.atomcollectorrecords.com/blog/2018/08/18/exciting-news-summon-a-whale/
---