Actifit Dapp - Balancing Health With Wealth (app review)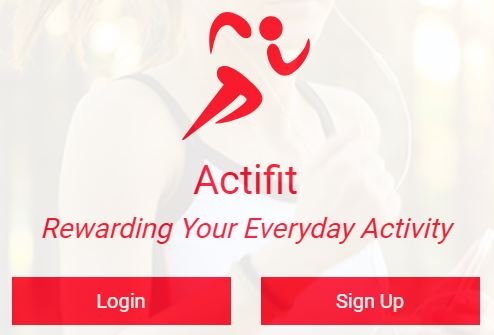 INTRODUCTION
Health is wealth is a common phrase to a very good percentage of people in the civilized world. The phrase simply emphasizes the importance of conscious healthy living, because the health is the driving force of any amount of wealth anybody could ever amass. It is expected that naturally everyone should grow up practicing this school of thought.
However, a lot of people including myself are guilty of falling short of this expectation because more often than not, we are caught up in the web of living the exact opposite by misplacing our priorities and neglecting a very important aspect of our health - Fitness. We tend to think that good food and long sleep is enough or that fitness is only meant for athletes and thereby subject ourselves to a sedentary lifestyle.
In recent times, we've experienced different fitness projects springing up to encourage healthy living - programs and E - health campaigns, health centres, fitness applications for mobile phones and so on, moreover, there's been a tremendous increase in the amount of health practitioners around the world. It is more common to come across fitness and health center's than ever before. Still most people find it difficult to keeping fit.
ACTIFIT
Actifit is a revolution that balances the pursuit of both health and wealth by rewarding it's users for keeping fit. Actifit is a decentralized mobile application built on top of the Steem blockchain that rewards it's users in AFIT token for performing fitness activities monitored by the application. Users may also earn Steem when their fitness activities are being shared to the Steem blockchain.
HOW IT WORKS
Actifit is the first application on the Steem blockchain that operates on a Proof of activity concept which relies on users daily tracked activity.
The proof of activity relies on automated capturing of said activity, whereby our
mobile app, both on Android and iOS devices, records user's activity count
throughout the day (any activity that involves movement, with a focus on steps)
relying on sensor data, and enables the user to send out this data to their Actifit
account, via a daily report card of tracked activity
Source
This simply means through the mobile application every activity that involves body movements including dancing which is a very good form of exercise can be tracked and rewarded, though they focus mainly on steps. To be rewarded, the user submits their daily activities through their Actifit account, where it is stored on the immutable blockchain.
Besides incentivizing fitness, Actifit also encourages social sharing whereby users share their user stats and activity to the steem blockchain, which also fosters healthy social engagement.
It is a very huge factor that encourages healthy living while also incentivizing it, making fitness for both professionals and newbies more fun than ever before. The application is available for download on both IOS and Android platform and is available to be downloaded for free.
It is very common to see blockchain projects that seem to really revolutionize an industry on paper, but not all projects pull through due to unforeseen barriers in developments, it is therefore necessary for every potential user to do their own research about the state of development of the project and where the project will likely head to, and what their competitive advantages will be.
Actifit remains the only technology to offer it's kind of unique service to people for now, by incentivizing a healthy living on the blockchain, knowing any project can come up with a similar system, Actifit has gone ahead to partner with a prominent health and fitness company Fitbit, they specialize in activity tracking and making of wireless-enabled wearable technology devices that measure data such as the number of steps walked, heart rate, quality of sleep, steps climbed, and other personal metrics involved in fitness. This makes Actifit compatible with such devices easing the convenience of daily fitness keeping.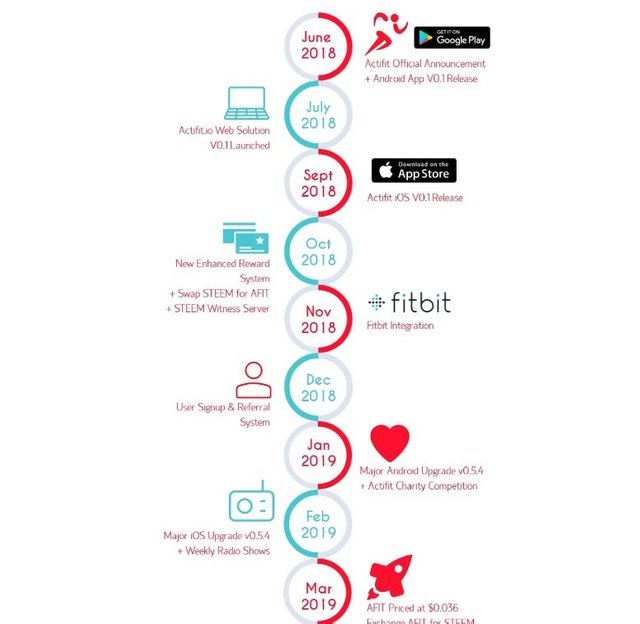 HOW DOES AFIT TOKEN DERIVE ITS VALUE?
Like most dapps on the steem blockchain, holding Afit tokens enables the user to get more. AFIT tokens will also be available for purchasing fitness related equipment, tools, gadgets, sports wear, gym memberships... and any transactions between providers and actifiters. People will be able to claim lower health insurance premiums through their AFIT Tokens. Employers will also have an incentive to motivate their employees to get more active and utilize AFIT tokens for such purposes.
ADVERTISING!
As more users join Actifit, advertisers, especially for health and wellness industries, will
see it as an effective channel to reach their customer base. They would need to buy AFIT Tokens to buy advertising spots on Actifit. Users who opt-in for viewing ads will also earn AFIT token rewards for doing so.
HOW TO USE
Firstly you need a steem account
Download the ACTIFIT application from google play or Appstore
Login with your steem account
Leave the app running in the background
At the end of your exercise, fill in the parameters of your activity into the required section
Submit your post to the steem blockchain
Earn rewards
Everyday...!
REMARKS
Actifit has the first mover advantage when it comes to using the blockchain to incentivize healthy living, prominent fitness figures are also getting involved gradually, if the Actifit team continues with their pace of development, they will surely secure their position at the top for a long time, meanwhile I feel it's collaborations that will really do it for them, if they partner with the right companies and fitness programs then AFIT token will sure be a contender among other projects built on the steem blockchain.
RECOMMENDATION
UI/UX still needs to be worked on and improved.
Will incentivizing fitness get boring at some point? Maybe, there needs to be other plans for more interesting and engaging activities like contests and lastly,
Massive marketting needs to be employed to get the application out there. The world needs to see what has been done.
Finally, I rate the ACTIFIT dapp 5 star and I can't wait to see the next update for us. Actifit can also be found on
[The State Of Dapps here - (https://www.stateofthedapps.com/dapps/actifit)
Actifit Github Repository Found Here


---
Posted from my blog with SteemPress : http://steemhosting.com/kilimanjaro/actifit-dapp-balancing-health-with-wealth-app-review/
---