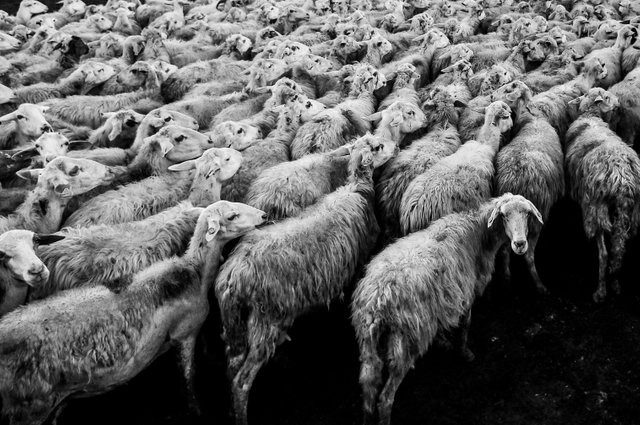 ---
Promoting brand You
Wanna have a succesful online business where you do nothing and earn lots of money? Start a cult. No, I'm not joking.
---
I sell the things you need to be
I'm the smiling face on your T.V.
I'm the cult of personality
I exploit you, still you love me
— Living Colour
---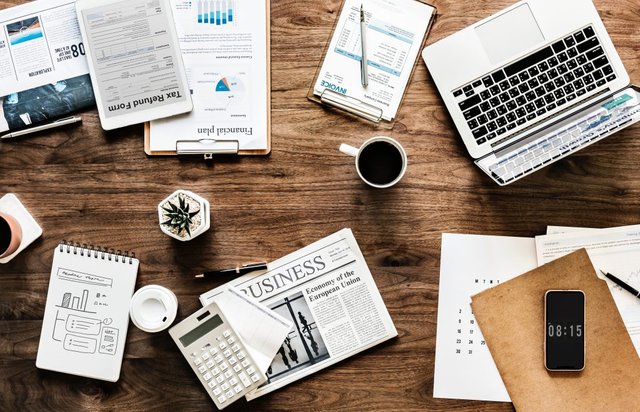 Photo by rawpixel on Unsplash
Back when I was operating a practice and business, I took part in a coaching program that promised to increase my business and help me build it so I could focus on living my life the way I wanted.
Yep, that was my dream. As a new-age, holistic practitioner, I needed to develop a business model that reflected my new-age, holistic perspective and create a new-age holistic lifestyle (because: authenticity and purpose). At the core of this was all the personal development tricks distilled into a simple framework and formula. It was awesome!
Best. Personal development course. Ever!
Why? Because I realised I definitely do not want to run such a modern online business.
Everything was going fine… developing a holistic business plan, identifying my values and what I wanted in my life, identifying my target market ('avatar'), sales training, and marketing training. And then came the next module.

How to build an online cult.
The principles of what forms a
cult
was given as the principles on how to build a degree of devotional loyalty to the brand  —  which in this business model is
you
.
You become a 'Thought Leader'  —  a decidedly creepy, Orwellian term. This means you position yourself as an expert in a specific field. The idea being that your opinions (on anything) become valued by those who follow you.
As the expert in a specific field, you target a very specific niche: a group of people, who recognise your singular authority in this field, and promote you as such. To do this, you have to know as much as you can about them by studying their social media profiles. In essence you need to collect as much data about them as you can, which you can then exploit to sell them your product/service.
Because there is nothing creepy and predatory about that, is there?
You offer salvation to your 'avatar' (i.e. your prey), promising to solve their problem and targeting their vulnerability. You know what this is because you've done your research on them, through cleverly-worded, seemingly innocuous social media posts about a number of topics. Knowing their fears and vulnerabilities, you can frame exactly how your product/service will be what they need.
How do you do this? When you talk to them (the 'sales call'), start with questions that will get them talking as much as possible about what's going on for them. This technique utilises linguistic techniques originally used by psychotherapists. By listening, you're also unconsciously displaying that you are present to them, building up their trust.
You absolve your responsibility for your product/service's failure by framing (usually in a 'Terms & Conditions' document) that responsibility for the experience is the individual's. Success is used as evidence that your product/service delivers as promised  —  "see, my method is foolproof!"
On the other hand, if the product/service fails to deliver, then it is the fault of the client/customer, not because of you. The following are the usual examples of rhetoric used to explain why it has failed to deliver:
"You're not doing it properly."
"You have unconscious blocks."
"You are self-sabotaging."
Gaslighting much?
---
Hey you dog man, whelp of a litter of scavengers,
bolting the flesh of your victims with a ravenous greed.
You work with your siblings up to a point,
'til your ego is sated or your wallet fulfilled
— Threshold
---
Social media is used to spread your gospel. By using a personal profile, people are attracted to your charisma (a key attribute of any decent cult leader). Nothing is explicitly sold here  —  that's reserved for elsewhere. The overt salesy stuff is expected to be on the offical business profile or landing page. Your personal profile is for offering gems of wisdom for free, seemingly. Smattered throughout your posts are hints at products/services being offered (it's called 'seeding'). Your posts are carefully contrived, planned, and executed; written in advance according to a schedule.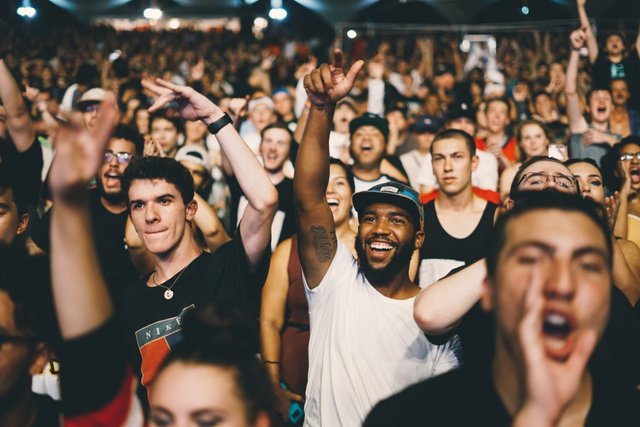 Photo by Nicholas Green on Unsplash
Followers are gathered into an exclusive online group. Here, engagement within the 'bubble' is encouraged, especially any feedback which continues to imprint how your methods work to solve anyone's problems. Success is applauded by the group, and the more success occurs, the higher pitched the fervor of "fuck yeahs" and mutual back-slapping. Essentially you purposefully establish an Echo Chamber. Always create a pinned post which outlines the "guidelines for posting".
Definition of success & achievement are framed early on. Anything that doesn't fit into this frame is evidence, therefore, of failure. You are the authority, so it is your definition of success which is the stick by which all effort is measured. This is also handy for handling detractors and competitors and helps to build up the group-think mentality.
There is only your way. And you know why? "Because it works, and I am the proof." Alternatives to the your methods being discussed in the online group are discouraged  —  your "posting guidelines" should include something about not allowing "spamming" within the content. Of course, you are allowed to sell your product/service, but this is still done surreptitiously.
You aren't actually selling anything other than the idea that you have the solution to someone's (anyone's) problem. Your success at making money comes from convincing everyone that your product/service delivers; the proof that your product/service delivers is that you are successful at making money. Circular logic at its finest.
By enticing people into your sales funnels like an insect into a spider's web, you will make a truckload of money. The large income you have is not so much because you were successful previously — but because you can sell the idea that you were…a kind of self-fulfilling prophecy.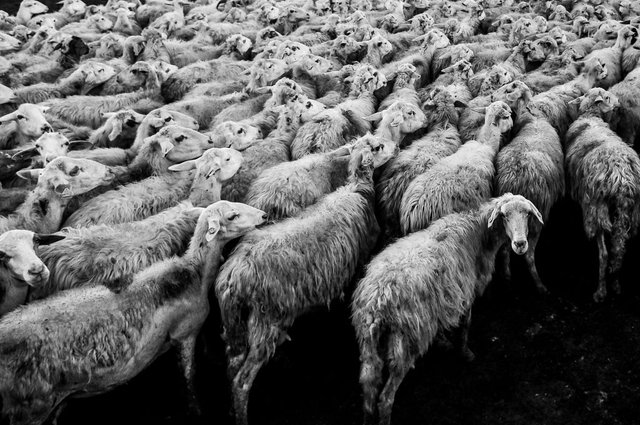 "Meek and obedient, you follow the Leader"  —  Pink Floyd. Photo by davide ragusa on Unsplash
---
"Might and glory gonna be my name"
These methods in-and-of themselves are more-or-less harmless and have been a part of sales and marketing for decades. Of course, what was discussed in this business program was certainly nothing close to The Peoples' Temple or Buddhafield. Cults are (usually) dangerous and focussed on exploiting the fears and vulnerabilities to build up the ego of a narcissistic, sociopathic — and charismatic — leader. These are the kinds of warning signs to look out for.
I found the notion that I needed to create something cult-like in order to promote and expand my business unsettling — especially as my business was all about helping vulnerable people change their lives for the better.
The use of psychological persuasion techniques (typically taught in any 'classic code' NLP course) for sales has always felt wrong to me somehow, even though I cannot quite articulate why. Using specifically-worded questions — originally developed for therapeutic purposes — to uncover unconscious triggers and vulnerabilities, and then to exploit these to sell my services did not sit well with me. There is just something icky about the whole thing.
---
Shed my skin, I just want to shed my skin
I don't want to sell my soul to him
— Midnight Oil
---
Whether we are wellbeing practitioners, therapists, or life coaches we have a duty of care, given our 'market' are those who are vulnerable and need our help. There is nothing morally wrong with operating a profitable business, so long as the means by which we attract clientele and the methods we use to promote our services do not prey on the very vulnerabilities we are seeking to heal.
---
---

---
Posted from my blog PANDORA'S LOST GIFT with SteemPress : http://metametheus.net/cult-of-personality/
---