Our friend @theycallmedan invites us to tell our story on Steemit, and asks us:
How Has Steem Impacted Your Life?
What was the impact of Steem in your life ever since you became part of the Steem family and why you would recommend it over a similar project?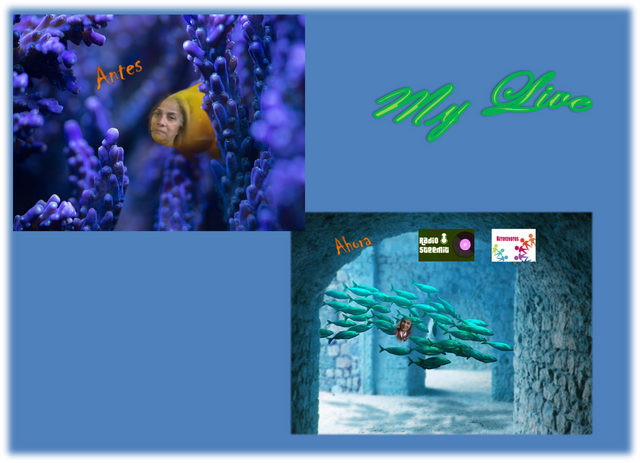 Before this insteresting announcement I decided to tell my own stories and anecdotes.
If you wish to participate here's the link:
https://steemit.com/promo-steem/@theycallmedan/how-has-steem-impacted-your-life-initiative
Invoked my life before sailing through the deep sea of Steemit, and I couldn't find nothing interesting. Only a monotonous, lonely and tedious life.
Yeah, lonely, because sometimes we found ourselves surrounded by people but still end up feeling lonely. I've always awaited something more, and don't know what it is. I feel like a piece that doesn't fit stops me from being placed in space and time.
I'm too much of a dreamer.
I'm always searching new different things to calm me distract me. The only thing that calms me down is reading and listening to music. Those are my favorite hobbies.
Also I like different crafts.
Sometimes life can take you to unexpected ways. I wasn't ised to be in front of a computer for another thing that wasn't work.
Suddenly, one day, a coworker of mine told me about Steemit, made me an account, and explained me some commads to make my publications.
According to her, I was going to become a millionare with Steem. This activated my spider sense, and I said to myself: "Here I come Steemit. Mafalda2018 has arrived"
I decided to surf this sea of Steemit. I've had my mishaps, but still keep going forwards. After a while I discovered @radiosteemit, which opened new doors for me, and granted me well received support.
Also @Club12, my second home.
How Has Steem Impacted Your Life?
Like I was saying, at the beggining things weren't looking that well. I like to tell stories, but I'm not a writer. I used to get sad when nobody gave me votes, but things have changed since then and I have matured.
I consider that my life changed for the better. I have something to motivate me from day to day. I get excited for any publication I make and always try to improve the quality of my posts.
I have strenghthened bonds of friendship with virtual friends that have helped me and supported me during hard times.
I learned about the world of cryptocurrencies.
My real life also has changed. I feel more serene, I have more clear goals, and feel more secure. I know I can tell anyone to go fuck themselves if they were to annoy me.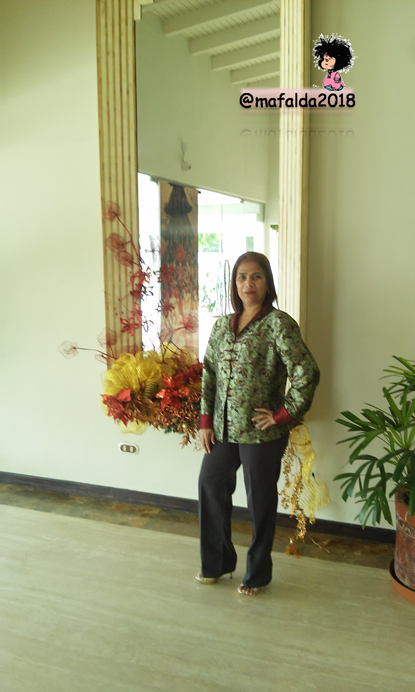 @Mafalda2018. Foto de mi propiedad.
On march it will be two years since joining Steemit and I feel good in spite of not having that much income. To me Steemit is a hobby only for fun.
---
What was the impact of Steem in your life ever since you became part of the Steem family and why you would recommend it over a similar project?
What really impacted my life was discovering
@radiosteemit
. Maybe you won't believe me, but to me, feeling part of a family and making new friends made me grow as a person. It arrived when I needed it the most, when depression knocked at my door during the worst moment of my life.
What I lack in the real world, I have found in the virtual one.
Also I've made great friends in Steemit, @radiosteemit, and club12.
I recommend everyone to dare and take the leap to the sea of Steemit, where you may find thousands of opportunities, and I'm going to give you and advice a friend of mine gave me some time ago:
"Participate in all the contests you can because that's the way to get to know more users and to create bonds, which is fundamental to keep yourself a float on this Sea of Steemit".
Hugs and kisses to all my friends.
Thank you.
Thanks, friend @antoniarhuiz, for letting me borrow your twitter:
https://twitter.com/arelisrh1/status/1216358620293664771?s=20
---
Posted from my blog with SteemPress : http://mafalda2018.repollo.org/2020/01/12/how-has-steem-impacted-your-life-initiative/
---