I am preparing three rolls of minced meat filled with eggs, ham, chedder cheese and slices of bacon, the preparation is very easy and you can serve them with english gravy or tartare sauce once you take them out of the oven. As an option I fill them with ham and chedder cheese and instead of eggs I put a mixture of dry tomatoes, red pepper and caramelised onions.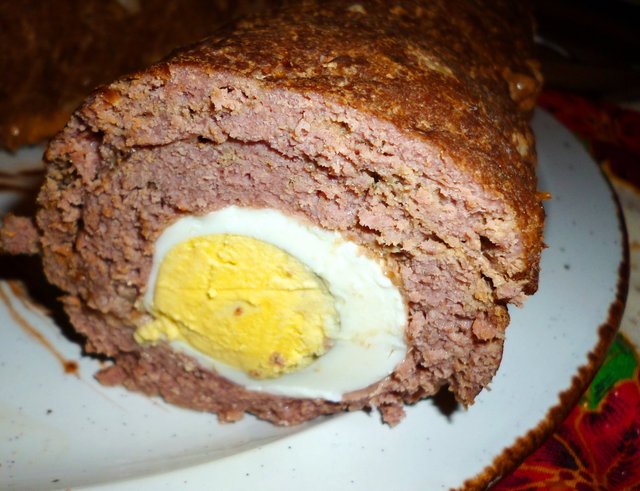 Ingredients:
for the three rolls you need 3 1/2 kilograms of beef meat

5 to 6 eggs for each roll

1 kilogram of cheese

1 kilogram of ham

12 slices of bacon, 4 slices for each one

2 cups of parmesan cheese

1 cup of bread crumbs

1 big grated onion

1 head of garlic finely cut

1 full tablespoon of thyme

salt to taste

1 extra egg

3 sheets of foil paper, enough to cover them
Preparation:
Place the meat in a bowl and add the onion, garlic, thyme, the extra egg, the 2 cups of parmesan cheese, the cup of bread crumbs and the salt at taste.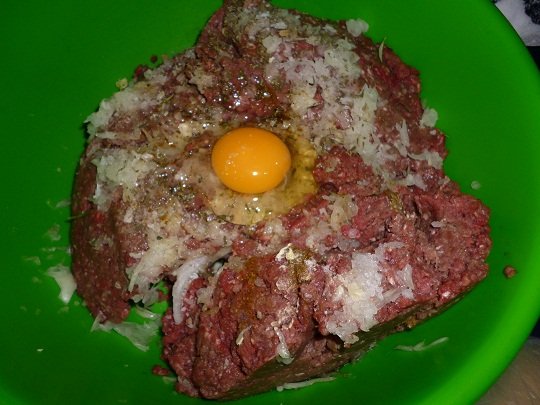 Mix well with your hands on the table like if you were making bread

Divide the meat in three parts

Place the foil paper on the table and the meat extended on it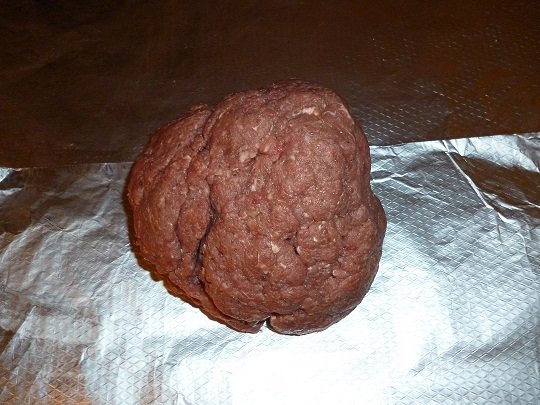 Place the slices of bacon and over it the ham and the cheese

Place the 5 or 6 eggs as shown in the picture

Start rolling slowly to cover the eggs and seal the ends so that the filling doesn't come out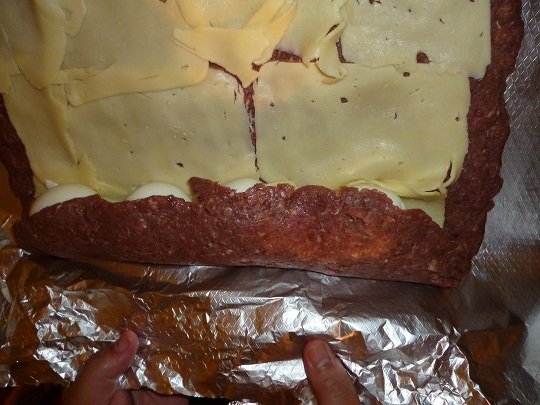 Put the three rolls on the tray and put it in the oven for 45 minutes or 1 hour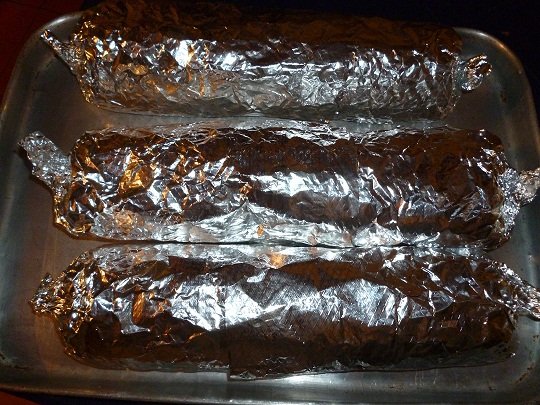 You will know they are ready when there is not liquid coming out

It is important to place the sauce when they are still hot and then you can put more sauce before eating them, serve as you please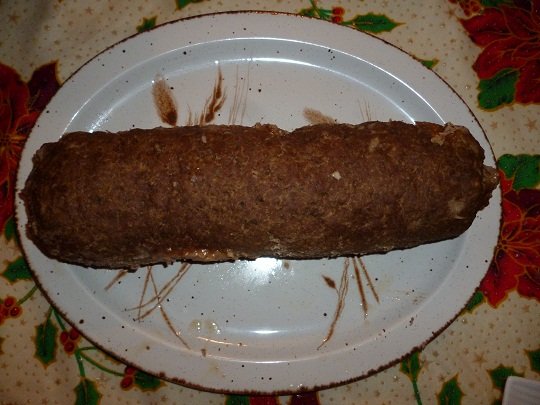 I served them with baked potatoes, coleslaw salad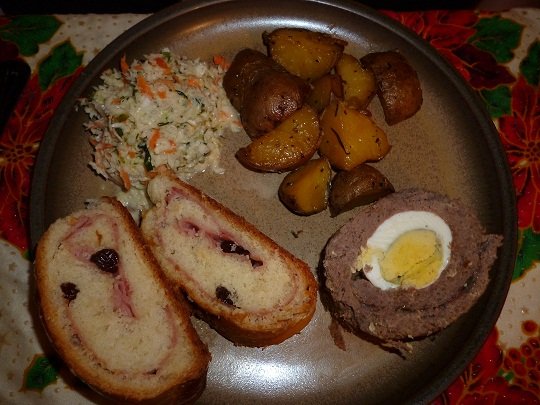 ---
Posted from my blog with SteemPress : https://ladyfont.000webhostapp.com/2019/01/meat-rolls
---